Quality Pest Control In San Clemente, CA
With gorgeous beaches complete with surf breaks and sandstone bluffs, San Clemente is one of the most beautiful cities in Orange County, California. In addition, there's plenty to do in the city when not enjoying nature's beauty, ensuring a haven for residents and businesses alike.

Unfortunately, different types of pests love San Clemente, too, making it necessary to invest in ongoing pest control services. At Admiral Pest Control, our team takes your pest control needs seriously. With more than 75 years of experience, you can count on us to be the only source of pest control in San Clemente that you need.

Say goodbye to pest problems on your property for good! Contact our team today to find out more about becoming pest-free!
Residential Pest Control In San Clemente
Pests in your home are unsettling and make life less fun. In some cases, they make things worse, whether damaging your property or contaminating your food. Fortunately, residential pest control is the only solution you need to take back control.

Our pest solutions will keep you and your loved ones protected regardless of the pest problems you're facing. To succeed, we begin with a thorough inspection to identify existing pest activity and the extent of your problems.

After the inspection, we'll get to work on your treatment. To keep you pest-free after the initial treatment, we'll set you up on our monthly, bimonthly, or quarterly service visits, depending on your needs.

Don't let your home suffer from out-of-control pest problems anymore! Reach out to Admiral Pest Control today for your residential pest control solutions and start living pest-free!
Why Do I Have Bed Bugs In My San Clemente Home?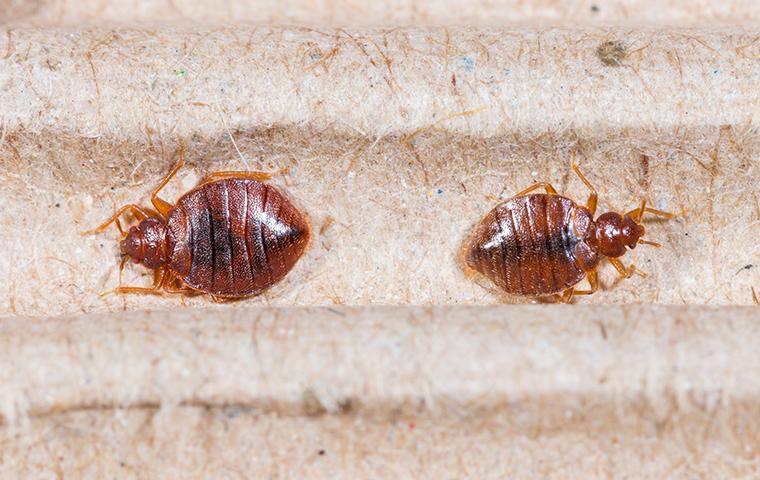 Bed bugs are a pain to deal with, sometimes literally. When your activity level is at its lowest, usually when you're sleeping, bed bugs feed on your blood, leaving behind itchy bites. For this reason, bed bug control in San Clemente might be the solution you've needed all along.

However, even the best service is ineffective if you don't know why you have bed bugs in your San Clemente home. In short, bed bugs are hitchhikers and will come along for the ride to get access to their food source. Some ways they do this are:
Clinging to luggage left on the floor.

Burrowing into furniture.

Clinging to seats on a bus, plane, or other transportation.

Crawling onto your clothes from someone else's clothes in a laundromat.
If you're facing an active infestation, the best thing to do is rely on our Admiral Pest Control professionals. Our team provides comprehensive services that effectively eliminate bed bugs from the premises.

Say goodbye to bed bugs for good! Reach out to Admiral Pest Control today to discuss your bed bug control needs and live bed bug-free!
The Best Way To Protect Your San Clemente Property From Termites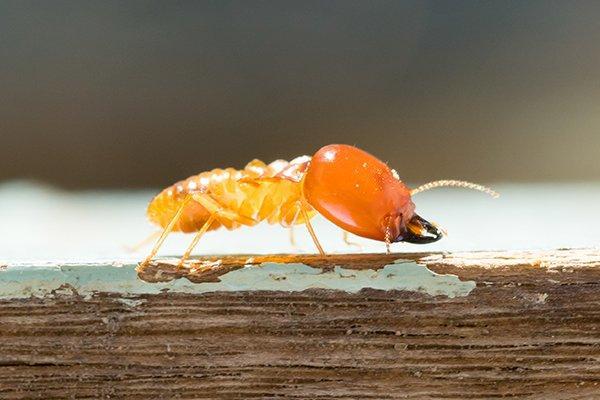 Termites are never welcome on your or anyone's property. Unfortunately, their small size and habit of burrowing deep into wood make them hard to detect until it's too late. Fortunately, once you know the signs of termites, it becomes easier to stay protected. Common signs of an infestation include but aren't limited to:
Visible wood damage

Hollow sounding wood

Shed wings

Mud tubes

Bubbling paint

Termite swarmers
If you suspect an infestation or notice these signs of an termite infestation, don't try to handle the termite control on your own. At-home solutions are rarely successful, and you can't afford to waste time when your home's structure is at risk.
Our team has the training and resources needed to eliminate today's termite problems while working closely with you to prevent termites from making a return appearance. We'll begin with an inspection to determine the extent of your infestation before getting to work on your treatment.

Don't let termites eat you out of your own home! Reach out to Admiral Pest Control today to discuss your termite control needs and confidently live termite-free again!
Commercial Pest Control In San Clemente
Running a business takes a lot of time and commitment you can't afford to spare when pests invade. Unfortunately, pest problems have a habit of growing bigger when left unchecked, making them impossible to ignore. The good news is that with ongoing commercial pest control, you don't have to worry about pests overtaking your business again.

We take your needs seriously, which is why we cover a wide range of facilities, like:
Hotels

Apartments

Warehouses

Industrial complexes

And more!
To help you operate pest-free again, we use trusted IPM (Integrated Pest Management) solutions to tackle today's pest problems while laying the groundwork to prevent future infestations from occurring.

Get back to business as usual by partnering with Admiral Pest Control! Contact us today to discuss your commercial pest control needs so you can focus on your customers again!
Schedule Your Free Inspection
Complete the form below to schedule your no obligation inspection with Admiral Pest Control, Inc..
Affiliations & Accreditations