Quality Pest Control Services In Seal Beach, CA
Located 28 miles East of Los Angeles, right between the two cities of Long Beach and Huntington Beach, you'll find the beautiful community of Seal Beach. This quiet and charming seaside destination is not only the perfect place to visit but also the ideal location to call home or establish your business.
This community initially was named after the beloved seals that frequented the location, as you can probably guess. Today, the city is a thriving area filled with quaint neighborhoods and fun tourist attractions. The hometown charm and sense of family bring many to the area.
As a family-owned and operated business, our team at Admiral Pest Control knows the importance of spending quality time with family, so we've made it our business to ensure pests don't come between you and family time. Similarly, we've made that same commitment to businesses in the area.
As your Orange county pest control, we care for our customers like they're family. There's no job too big or too small we can't handle. For all your residential or commercial pest control needs, give Admiral Pest Control a call today. We've been serving Orange County since 1947 and aren't slowing down anytime soon!
Residential Pest Control In Seal Beach, CA
When it comes to pests in your home, they cause stress and anxiety, but they can contaminate your food and surfaces and cause cosmetic and structural damage to your home, which, in turn, threatens the safety of your home. Simply put, pests do not belong in your home.
Having served Orange County for more than 75 years, we at Admiral Pest Control are well-equipped to handle any pest putting you and your family at risk.
Our residential pest control services include quarterly treatments with long-lasting products that allow affordable and eco-friendly service to ensure your home remains pest-free. Just remember, whether you need ongoing services, a one-time treatment, or prevention services, Admiral Pest Control is the trusted name in the industry. Call to get your home serviced today.
The Complete Guide For Keeping Rodents Out Of Your Seal Beach Home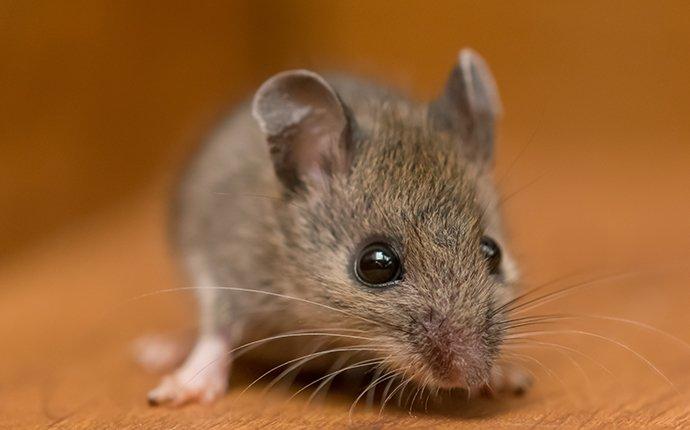 With 42 miles of coastline, you'd think the only non-human intruders in Seal Beach would consist of cool aquatic life, like the seals mentioned above. But no, rodent infestations are pretty typical for this southern California town. Mice and rats are among the most common for the area, but just because they're common doesn't mean they get a pass to invade your home.
One of the biggest reasons rodents are so dangerous to have in and around your home is that they contaminate food and surfaces with their urine and fecal matter. This matter contains numerous bacteria, parasites, and disease-causing pathogens that can make you and your family very sick. Additionally, rodents can cause severe damage to your home. Rodents have ever-growing front teeth, and to keep them from overgrowing, they have an incessant need to gnaw on things, including personal items and structural elements of your home.
The key to safely and effectively eliminating rodents from your home is to rely on our team at Admiral Pest Control. But with our help and a combination of these prevention methods, you can rid your home of rodents and keep them away:
Always place mesh covers over vents and chimney openings.
Fix leaky outdoor faucets and hoses.
Fill in spaces around wires and pipes going into your home with a chew proof material like steel wool.
Use caulk or another sealant to repair any openings you find around exterior walls and the foundation.
Keep gutters clear of debris to stop pooling rainwater.
Keep the grass cut short.
Cut back overgrown shrubbery away from the outside walls of your home.
Regularly harvest fruits and vegetables from garden areas.
Remove bird feeders.
Keep locking lids on trash, recycling, and compost bins.
Place metal flashing on the bottom of fruit trees to prevent climbing.
With regular pest and rodent control services and these prevention methods, your home will be rodent-free year-round.
Why It Is So Important For Your Seal Beach Home To Be Disinfected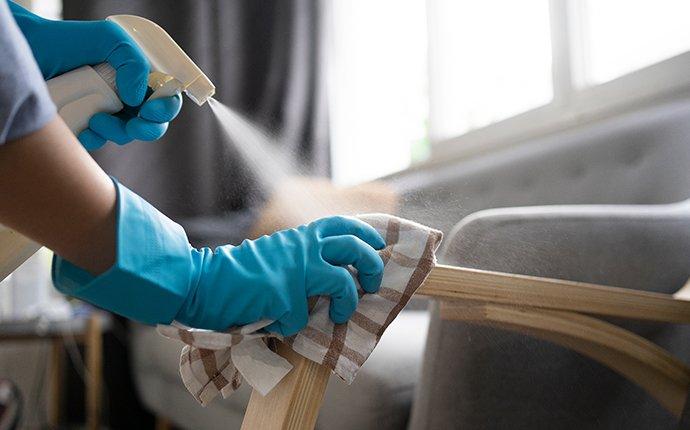 Businesses have always had to follow strict standards of disinfection and sanitization. Why can't homeowners follow those same strict guidelines? Contrary to popular belief, you can have your home just as sanitized and disinfected as businesses.
You may think you already keep a clean house, so what exactly is the difference between cleaning and disinfecting?
Cleaning is removing dirt, grime, and grease from surfaces or objects. Disinfecting is a process of killing germs on surfaces or objects using certain chemicals designed to kill those germs and pathogens. When it comes to having pests in your home, cleaning isn't enough.
Did you know that cockroaches spread 33 different bacteria, seven types of human pathogens, and six types of parasitic worms? For a pest infestation, you want to continue cleaning your home regularly. You also want to incorporate disinfecting measures to protect the health and well-being of your family and keep pests out of your home.
At Admiral Pest Control, we offer pest removal services and disinfection treatments to rid your home of the contaminants left behind from pests through secretions, fecal matter, and urine. To learn more about our sanitation services, give us a call today.
Commercial Pest Control In Seal Beach, CA
Did you know that one of the biggest reasons businesses fail is failure to ask for help or outsource? In many cases, business owners feel that because they built their own business from the ground up, they should be the only ones running it; that's where things go wrong.
If accounting is an area that you're not familiar with, why not hire an accountant to handle your business's financials? At least you'll know that they will manage your money right the first time. That same theory applies to commercial pest control services.
If you're starting to see pests in your business, setting out traps and bait are only temporary solutions to the pests you can physically see. What about the nests and colonies of pests hiding out of sight? Now is when you should give Admiral Pest Control a call.
With our commercial pest control services, we use the Integrated Pest Management Process (IPM) to safely and effectively remove pests from your establishment environmentally-friendly. Additionally, as no business is the same, you can count on a thorough inspection of your facility. Based on the findings, we'll create a customized treatment plan to fit your budget, industry regulations, and concerns to ensure we meet all your pest control needs. Once we have eradicated all active infestations, we'll follow up with you to re-evaluate and re-treat your home with necessary changes.
No matter your industry or business type, there's nothing we can't handle. Call our team of experts to get rid of pests so you can get back to business as usual.
Schedule Your Free Inspection
Complete the form below to schedule your no obligation inspection with Admiral Pest Control, Inc..
Affiliations & Accreditations