Home Pest Control in Orange County
When your family is threatened, you do everything in your power to keep them safe. Although a pest infestation may not sound like a big cause for alarm, the truth is that Orange County's most common pests can threaten the health of your family and the safety of your home. Let Admiral Pest Control spring into action for you. With over 70 years of experience treating the pest problems of southern California, we are well-equipped to handle whatever pest is putting your family at risk.
What To Expect For Each Service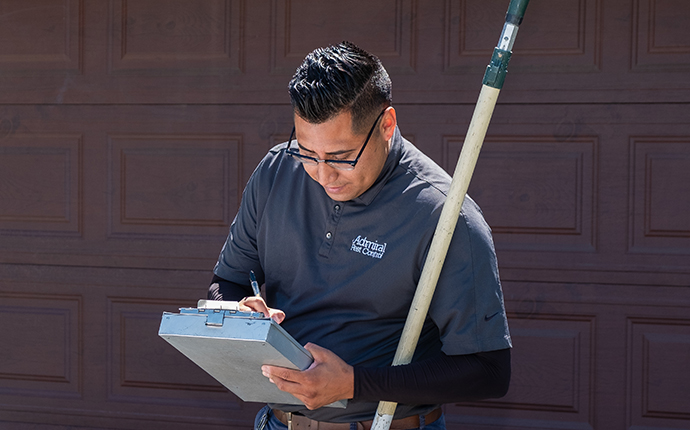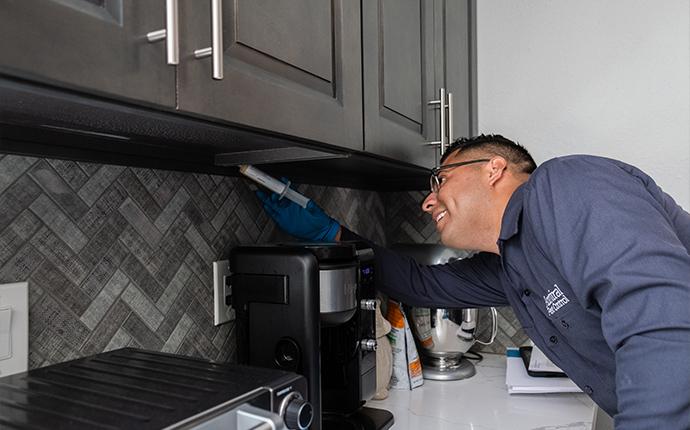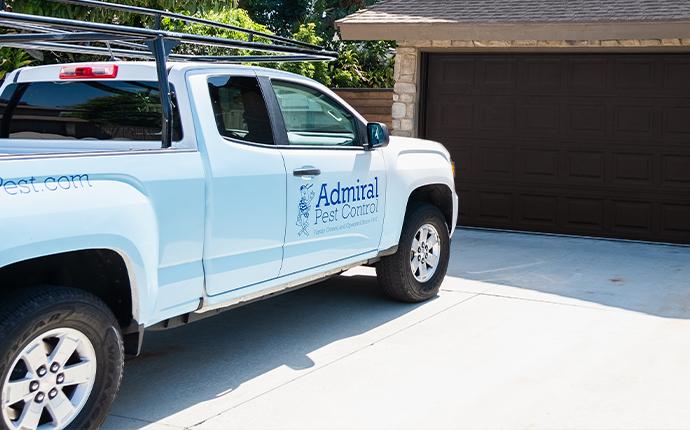 Insulation Services
WE SPECIALIZE IN ATTIC CLEANUPS
Rats, mice, and animal damage to attic insulation is unfortunately all too common. A rodent problem can sometimes go on for weeks before noticed by the occupants and at that time they can do a lot of damage. We specialize in partial and full attic insulation removal services as well as disinfection treatments to get rid of the contaminants the urine and fecal matter left behind. This gives a fresh start before we re-insulate with more efficient T.A.P Insulation.
WE INSTALL T.A.P PEST CONTROL INSULATION
Stop pests and save money! In Los Angeles and Orange County's temperate climate, few people give a thought to their home's insulation. The fact is many people are literally throwing money out the door because their homes are poorly insulated. Replacing or upgrading your insulation will save you money, repel insects, and make for a more comfortable home.
Control Pests!
Huh? A pest control company installing insulation? While that might be strange at first glance, we are frequently in people's attics, repairing damage caused by a variety of pests, and removing rodent waste.
If you've had a rodent or other mammal problem in your attic, cleaning out and replacing your insulation is a must-do. Most rodent or mammal waste contains dangerous diseases and bacteria such as hantavirus, salmonella, and bubonic plague to name a few. By removing and replacing your insulation after a rodent or mammal nesting, you can prevent the spread of these diseases and improve the smell within your home.
We exclusively offer T.A.P Insulation, a specially treated, blown-in cellulose insulation that repels common household pests such as termites, ants, beetles, cockroaches, silverfish, and a number of other commonly found household pests. Because of the pest repellant properties of T.A.P. insulation, only licensed pest control companies such as Admiral Pest Control can install T.A.P. Insulation.
Save Money!
Prior to 1972, homes in Southern California were not required to have insulation in the walls. Furthermore, the attic was typical to a value of less than the EPA recommended value of R-30. This leaves most homes in Southern California severely under-insulated and homeowners are literally letting money escape out their front doors. By upgrading your insulation to a value of at least R-30, you'll save money on both your heating and cooling bills. One state housing authority found that with proper insulation, heating and cooling bills were reduced by more than 30%.
Frequently Asked Questions (FAQs)
Why Should I Choose Admiral Pest Control?
The same family has run admiral Pest Control since 1947. We not only have over 70 years of experience treating the pest problems of southern California, but we also understand the importance of family. We will approach your pest control needs with the knowledge we've developed over seven decades while treating your family with the care with which we treat our own family.
Do You Offer Free Inspections?
We do! We'll visit your home and inspect for pest activity, entry points, and harborage areas for no fee. This inspection will allow us to recommend the best treatment option for your particular pest problems.
Do You Offer Other Residential Services?
In addition to our general residential pest control, we also offer several services to treat specific pests. These services include termite control, mosquito control, bed bug control, and rodent control services.
Schedule Your Free Inspection
Complete the form below to schedule your no obligation inspection with Admiral Pest Control, Inc..
Affiliations & Accreditations