Expert Pest Control Services In Los Angeles, CA
Even though Los Angeles County is one of the most famous destinations in the United States for humans, there are a variety of pests who love to frequent our homes and businesses as well. To keep up with the high-quality way of life that we strive for every day, pest control needs to be a top priority. Plus, pest infestations can endanger the health of your family, customers, and employees (along with creating significant property damage, over time).
That's why you don't want to waste your time on store-bought sprays and DIY pest control methods that allow pest infestations to linger. At Admiral Pest Control, we provide high-quality solutions at affordable prices, and we always put our customers first. Here's what we have to offer that many in the Los Angeles area don't:
Over 75 years of industry and area experience

Family-oriented services

Small-business feel with big business expertise

Above and beyond customer service

Free estimates and inspections
Give us a call today to schedule a free inspection or get a free estimate on high-quality commercial or residential pest control.
Residential Pest Control In Los Angeles, CA
If you own a home in the Los Angeles area, it can be very difficult to keep pests off of your property. That's why putting your faith in DIY pest control methods or store-bought sprays can put your home and family at risk. Instead of rolling the dice with everything that matters most to you, why not get professional residential pest control that can protect your home with the experience of three generations? With over 75 years of pest control experience and family-friendly services, we have everything we need to assure you that your home will be protected from pest problems. Give us a call today to schedule a free inspection or get a free estimate for your Los Angeles County home.
Why Every Los Angeles County Resident Should Consider Mosquito Control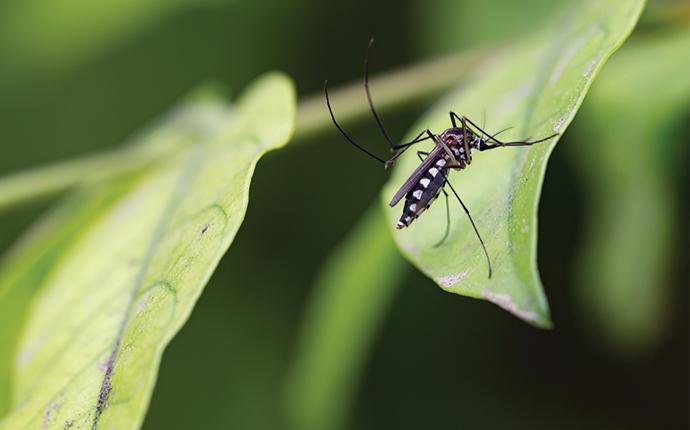 If you have a mosquito problem on your Los Angeles County property, then you are not only making your backyard time less enjoyable but you are also making it more dangerous. These flying pests can transfer dangerous diseases from bite victim to bite victim, putting your family in danger of serious illnesses like the West Nile virus, Zika virus, and yellow fever.
These pests will invade your yard if you have any amount of standing water over a half-inch deep, so it's important to police your yard after a rainstorm and pour the water out of items like wheelbarrows and flower pots. Unfortunately, the yard can hold standing water as well if it is not maintained properly.
Plus, if there are already larvae present in the standing water, it may be impossible to break the breeding cycle by pouring the water out. At this point, it may take professional larvicide treatments to make your yard a safe place again. That's why you should contact Admiral Pest Control at the first sign of mosquito problems.
Our professional, experienced mosquito technicians will inspect your yard to get to the root of the problem. Give us a call today to schedule a free inspection or get a free estimate on our high-quality mosquito control packages.
Are There Bed Bugs In My Los Angeles County Home?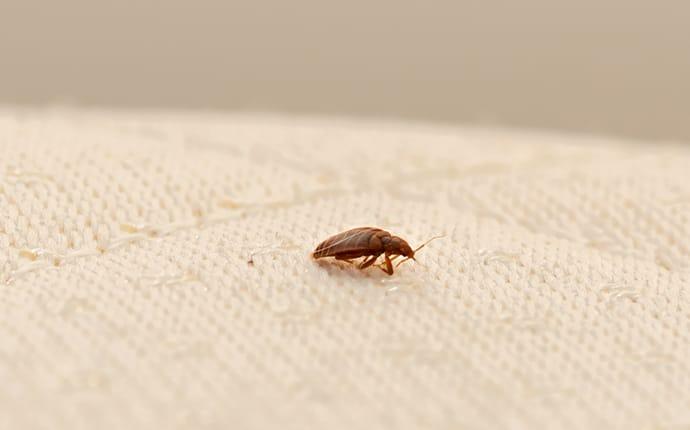 Since Los Angeles County is a hotbed of travel, you're much more likely to have bed bugs in your home than in some other cities.
Unfortunately, bed bugs can hitchhike into your home on luggage, as they frequently inhabit travel hubs like train stations, airports, and bus stations. Plus, bed bugs will also hitchhike into your home by clinging onto used furniture, so they can get in without you realizing it.
If you are wondering if you have a bed bug problem, keep an eye out for the following signs of infestation:
Red, itchy bite marks on your skin

Rust-colored rings from bed bug excrement

Musty odors within the furniture
If you notice these signs, then it's important to get professional help. Bed bugs will burrow beneath the surface of your furniture along with their eggs. At Admiral Pest Control, we have a variety of bed bug treatments that can get to the root of your problems.
Give us a call for a free inspection or free estimate on our bed bug control.
Commercial Pest Control In Los Angeles, CA
If you own a business in the Los Angeles area, it can be tough to protect your reputation in the community. Word travels fast around here, especially thanks to social media. Unfortunately, one pest sighting on your property can lead to the loss of hundreds or even thousands of potential customers. Instead of putting your business at risk of that kind of loss, put your trust in the pest control company that has been protecting Los Angeles area businesses from pests for over 75 years. We offer focused, attentive commercial pest control services that can get to the root of your pest problems and get rid of them for good. Give us a call today to schedule a free inspection or get a free estimate online.
Schedule Your Free Inspection
Complete the form below to schedule your no obligation inspection with Admiral Pest Control, Inc..
Affiliations & Accreditations