Keep Mosquitoes Away From Your Orange County Home
Mosquitoes are a constant problem in Orange County business properties and homes during the warmest months of the year, and they can make spending time outdoors miserable. Not only will they cover you in bites, but they can also spread serious illnesses, such as West Nile virus, Zika virus, and more. Protecting your property from too many mosquitoes starts with mosquito control from Admiral Pest Control.
Our Mosquito Treatment Offerings
In2Care Mosquito Traps
In2Care Mosquito Traps are an excellent way to reduce mosquito populations around your property because they work in several different ways for comprehensive mosquito control. Adult female mosquitoes are attracted to the traps, where they land to lay eggs.
While there, they pick up a slow-acting biological fungicide that will not only eliminate that mosquito but allow it to spread the fungicide to other locations to eradicate even more mosquitoes. The traps also include a larvicide that not only kills the eggs laid in the trap but is spread to other breeding areas, further reducing the number of developing mosquitoes.
Our mosquito traps are an excellent choice when you need a long term mosquito control strategy.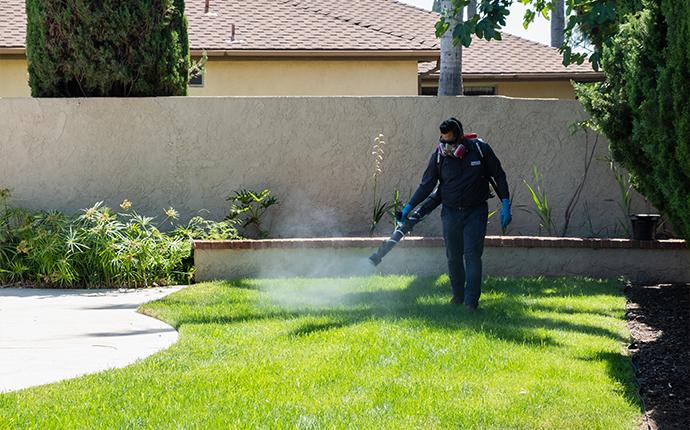 Backpack Misting Service
Our backpack misting is a monthly service that allows us to treat the areas where adult mosquitoes spend their time resting during the day. These areas typically include trees, shrubs, bushes, and tall grasses. We'll return every month to re-treat these areas and keep mosquito populations low throughout the season. We also offer this service on a one-time basis for special occasions, such as an outdoor wedding or concert.
Our backpack misting service comes with a 30-day warranty. If you find that the mosquito populations have not been significantly reduced, we'll return to re-treat.
Schedule Your Free Inspection
Complete the form below to schedule your no obligation inspection with Admiral Pest Control, Inc..
Affiliations & Accreditations