Quality Pest Control Services In Irvine, California
Considered one of the best places to live in California, Irvine, CA offers our residents great schools, ample employment opportunities, plenty of outdoor activities, and in general is just a great place to call home. Unfortunately for us, Irvine also has pests that invade our homes and businesses throughout the year. These pests can cause stress, damage, and spread disease.

To keep your property free of our area's most common pests, turn to the local pest control experts at Admiral Pest Control. Our experienced pest control technicians provide high-quality, comprehensive pest control services to get pests out and keep them out. Learn more about our residential and commercial pest control offerings by calling us today!
Residential Pest Control In Irvine, California
Ants, cockroaches, spiders, bed bugs, and more invade our Irvine yards or home in order to make their lives easier. Our properties provide pests with their basic needs of food, water, and shelter. While we make the lives of pests easier, they don't make our lives easier. In fact, dealing with pests problems month after month and year after is difficult and draining.

At Admiral Pest Control we understand these pests and know how to evict them from your California yard and home. Our year-round home pest control services are available to keep your family safe. We begin with a free home inspection, and follow that up with a recommendation of services. Then we will visit your property and provide treatment on a monthly, bi-monthly, or quarterly basis depending on your property's unique needs. Call Admiral Pest Control today to learn more about these residential pest control solutions and which option is the right choice for your family and home.
Three Things Everyone In Irvine, California Ought To Know About Rodents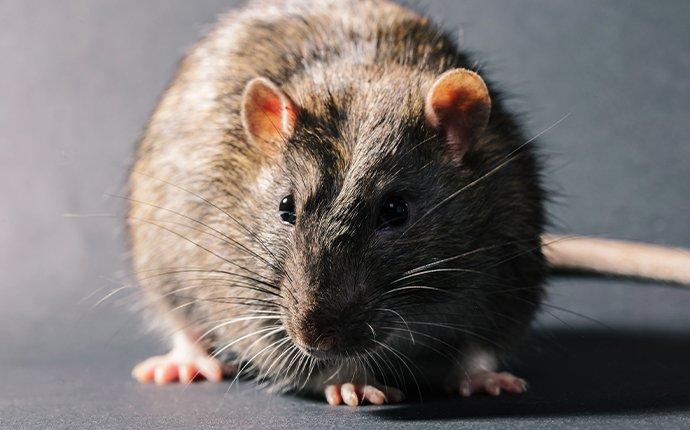 One of the most common intruders of Irvine homes and businesses are rodents. They live in large populations all around us. Over time rodents have learned to live quite successfully near and with people, taking advantage of the amenities like the food and shelter we provide them. To help protect your property from these dangerous and damaging pests we want to offer you some helpful information about rodents.
Three things everyone in Irvine needs to know about rodents:
Rodents aren't just annoying to deal with, they are dangerous. They spread a lot of diseases through their urine, excrement, and saliva. They also spread bacteria and parasites they carry on their bodies and feet.

Mice, rats, and other rodents have front incisors which continuously grow throughout their life. With these sharp front teeth, they can cause a lot of damage by chewing through the structural elements of a building. They constantly chew to keep their teeth from overgrowing.

Rodents are a year-round threat. They do not hibernate and are active year-round. They have the ability to move inside to nest and forage for food at any time of the year. We always need to be vigilant about keeping rodents out of our Irvine homes.
Let the professionals at Admiral Pest Control help you maintain a rodent-free property. Call our professionals today to schedule a free inspection and learn more about our rodent treatment process.
Guide To Protecting Your Irvine, California Property From Termite Damage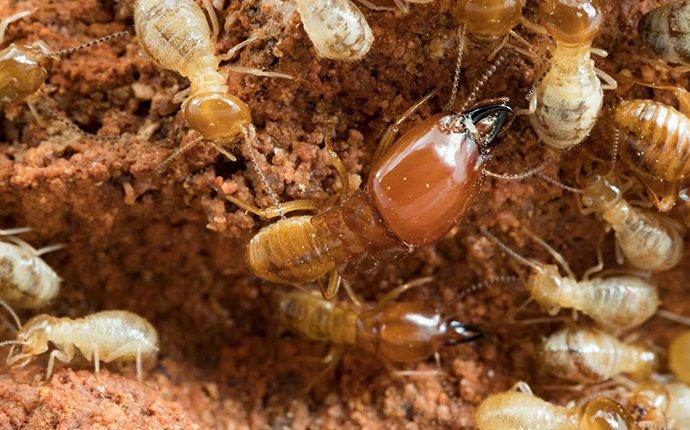 Termites are a pest no homeowner wants to tangle with. They enter the property unnoticed and once inside work silently for months or years causing more and more structural damage each day. Protecting your property from wood-eating termites is vital and best done with the help of a professional.
At Admiral Pest Control we protect properties from termites with the help of our effective termite control services which include:
A thorough inspection

Localized treatments

Fumigation

Termite repair work

Yearly termite control services
Tips to protect your Irvine, California property from termites:
In conjunction with our professional termite control services, the following tips will help you to protect your Irvine, CA property from termites:
Remove them old fences, play structures, sheds, decks, porches, and other old or decaying wooden structures from your property.

Make sure gutters and downspouts on your home are in good working order to stop rainwater from seeping into the roof and walls of your home.

Reduce the moisture levels inside of your home by using dehumidifiers.

Replace structural wood and wooden trim damaged by water as soon as possible.
Call today to schedule a visit from Admiral Pest Control so we can work together to protect your Irvine home or business from termites.
Commercial Pest Control In Irvine, California
Trust Admiral Pest Control with your commercial properties pest control needs. We know how important it is to the success of your business to keep pests out of it. Nothing can ruin a business's reputation faster than a customer spotting rodent dropping or another sign of pest activity.

Through Integrated Pest Management, customized treatment plans, and monthly follow-up visits, we will protect your business, products, customers, and employees from our area's toughest pests. In addition to general pest control, we offer specialized services to control rodents, bed bugs, and mosquitoes. Request your free estimate today and learn more about our commercial pest control solutions.
Schedule Your Free Inspection
Complete the form below to schedule your no obligation inspection with Admiral Pest Control, Inc..
Affiliations & Accreditations