About Admiral Pest Control Inc
Serving Orange County and southern Los Angeles County, Admiral Pest Control has been providing residential and commercial pest control services since 1947. As a family owned and operated business that has been passed from generation to generation, we pride ourselves on taking care of our customers and treating them like family.
Admiral Pest Control, Inc is the oldest family run pest control company in Bellflower and one of the oldest in southern California that is still family owned. We provide pest control in southern Los Angeles County and all of Orange County. We pride ourselves on taking care of our customers like family.
"My dad always told me to treat employees and customers the way I'd want them to treat me. It's a rule that my brother and I live by to this day." – Jeff Jones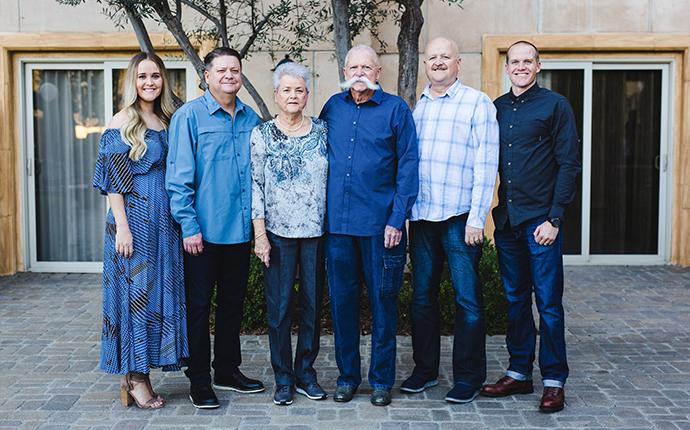 Our Story
The company was founded in 1947 by Walter Lance. Walter started Admiral Pest Control out of his home in Bellflower, CA, in 1947. Walter's wife answered the phone and took the orders, while Walter made the house calls. But by 1950 business was booming, so the company had to expand. Walter bought property on Artesia Street and moved his operation there, where Admiral Pest Control still stands today. In the mid-20th Century, the post-WWII economy boomed, which meant people were investing in the American Dream by buying homes. These homes needed to be pest-free, so Admiral Pest Control continued to thrive. Walter's daughter, Betty, and son-in-law, Earl Jones came on board around this time and under their leadership grew steadily through the 1960s and 1970s.
Earl's sons, Jeff and Brian came on board in 1977 and 1980 and continued growing the family business. "We started at the bottom," Jeff says. "My brother and I have done every job possible in that company. So we know how Admiral Pest Control works from the ground up." By 1987 Jeff and Brian had taken over operations.
In 2007, Jeff's son Trevor came on board full-time while attending college at night. Trevor followed in his father and grandfather's footsteps working every job from the bottom up before moving to his current role as General Manager in 2017. Jeff's daughter, Ashley, came on board in 2011 and has worked her up way from answering phones to her current role as Office Manager. Today, Trevor and Ashley run the daily operations of the business and have continued to focus on steady growth while maintaining a high level of service and customer satisfaction.
In a world where corporations rule, Admiral Pest Control defies the odds by remaining successfully family-owned and operated for 4 generations. "We are large enough to accommodate but small enough to care," says Trevor.
Today, Admiral Pest Control has grown its committed team, devoted to caring for our customers and providing effective pest control services to our community. We are ready to serve with a fleet of over 20 vehicles.
Why Choose Admiral Pest Control?
Choosing the pest control company that you want to work with doesn't have to be a difficult decision. Admiral Pest Control has the experience and commitment to customer service you're looking for. What sets us apart?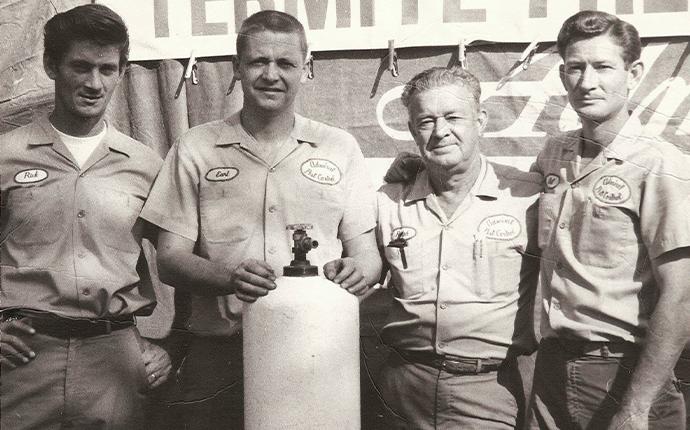 We have over 75 years of experience in the pest control industry.
We are one of the oldest family-owned pest control companies in southern California.
We treat our customers like family.
We provide residential and commercial pest control services.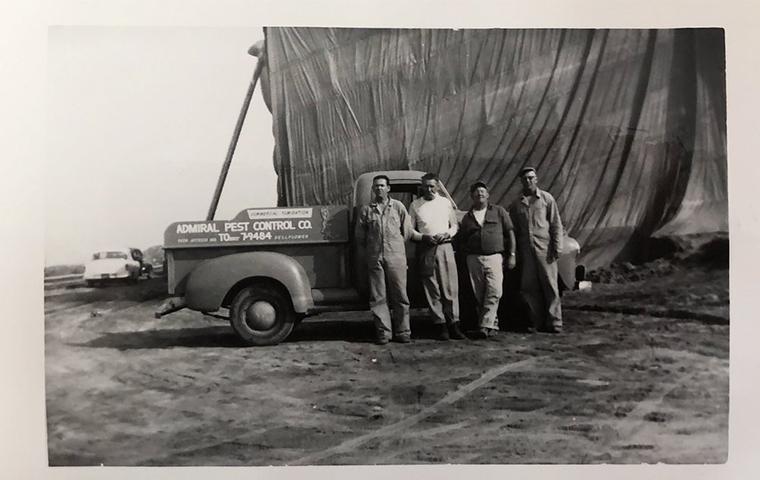 We provide specialty pest control services.
We offer free estimates and inspections.
We offer same-day services.
We offer flexible scheduling.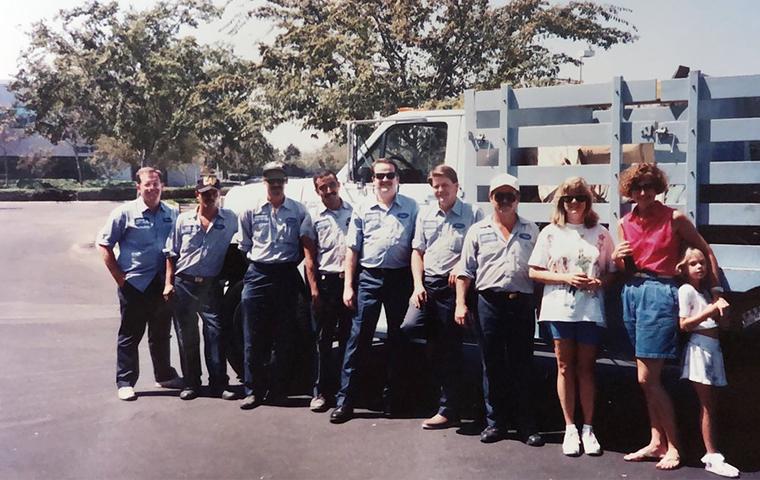 We are members of the National Pest Management Association.
We are members of the Pest Control Operators of California.
We are members of the Structural Pest Control Board.
We received the PCT Rising Star 2019 Award.
Why Choose Our Company
With four generations of the Lance/Jones family providing pest control services to Orange and Los Angeles Counties, when you choose Admiral Pest Control, you know you're receiving the experienced services you need to eliminate your pest problems entirely. Contact us to request a free estimate today.
Schedule Your Free Inspection
Complete the form below to schedule your no obligation inspection with Admiral Pest Control, Inc..
Affiliations & Accreditations