About Us
Serving Orange County and southern Los Angeles County, Admiral Pest Control has been providing residential and commercial pest control services since 1947. As a family owned and operated business that has been passed from generation to generation, we pride ourselves on taking care of our customers and treating them like family.
Admiral Pest Control, Inc is the oldest family run pest control company in Bellflower and one of the oldest in southern California that is still family owned. We provide pest control in southern Los Angeles County and all of Orange County. We pride ourselves on taking care of our customers like family.
"My dad always told me to treat employees and customers the way I'd want them to treat me. It's a rule that my brother and I live by to this day." – Jeff Jones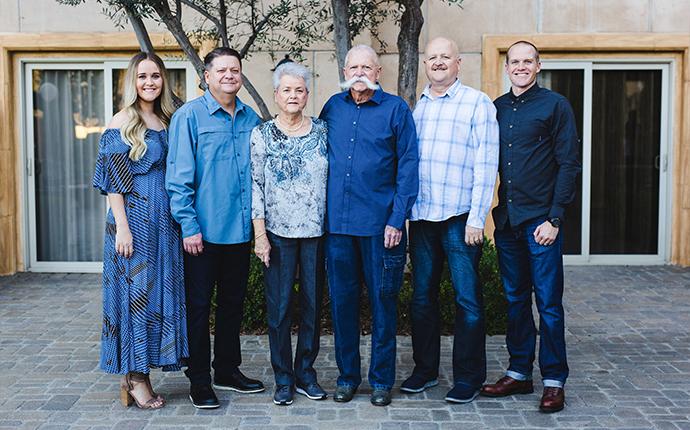 Our Story
The company was founded in 1947 by Walter Lance. Walter started Admiral Pest Control out of his home on Mandale in Bellflower, CA, in 1947. Walter's wife answered the phone and took the orders, while Walter made the house calls. But by 1950 business was booming so the company had to expand. Walter bought a house on Artesia Street and moved his operation there, where Admiral Pest Control still stands today…but not in exactly the same building.
In the mid 20th Century the post WWII economy boomed, which meant people were investing in the American Dream by buying homes. These homes needed to be pest-free, so Admiral Pest Control continued to thrive to the point at which Walter had to expand a second time. In 1957 Walter bought the property on Ramona Street, which was directly behind his Artesia house (the backyards adjoined). He then moved the Artesia house to Ramona Street, and built a new office on the Artesia lot. That office building on 9434 Artesia is the same building out of which Admiral Pest Control operates today.
The company is currently operated by the grandsons of Walter Lance, Brian and Jeff. Jeff joined the company full time in 1977 and his brother, Brian came on-board in 1980. "We started out at the bottom," he says. "My brother and I have done every job possible in that company. So we know how Admiral Pest Control works from the ground up."
By 1987 Walter was completely retired and Jeff and Brian's dad, Earl, decided to step down after recuperating from a mild heart attack. Jeff and Brian have been running the company together ever since.
The three generations remained close until August of 2000, when Jeff and Brian's grandmother, Lora, passed away.
Walter followed shortly after that in November of 2001. In a world where corporations rule, Admiral Pest Control defies the odds by remaining successfully family-owned and operated since 1947.
Obviously, that's a family tradition that has served Admiral Pest Control well. A fourth generation of Lance/Jones are actively working at the company with the hopes of filling the shoes of their parents, grandparents and great grandparents.
Why Choose Admiral Pest Control?
Choosing the pest control company that you want to work with doesn't have to be a difficult decision. Admiral Pest Control has the experience and commitment to customer service you're looking for. What sets us apart?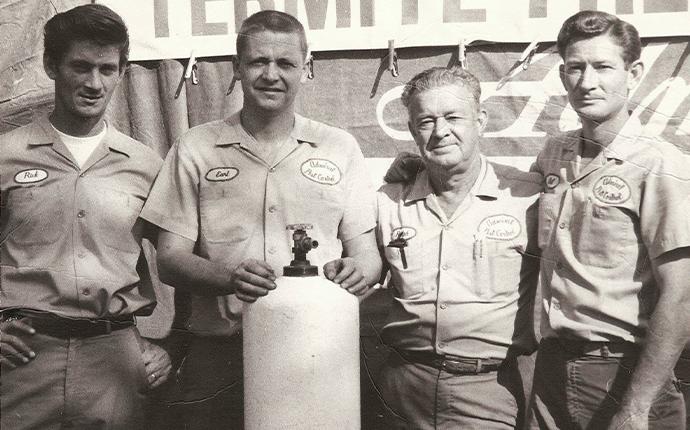 We have over 70 years of experience in the pest control industry.
We are one of the oldest family-owned pest control companies in southern California.
We treat our customers like family.
We provide residential and commercial pest control services.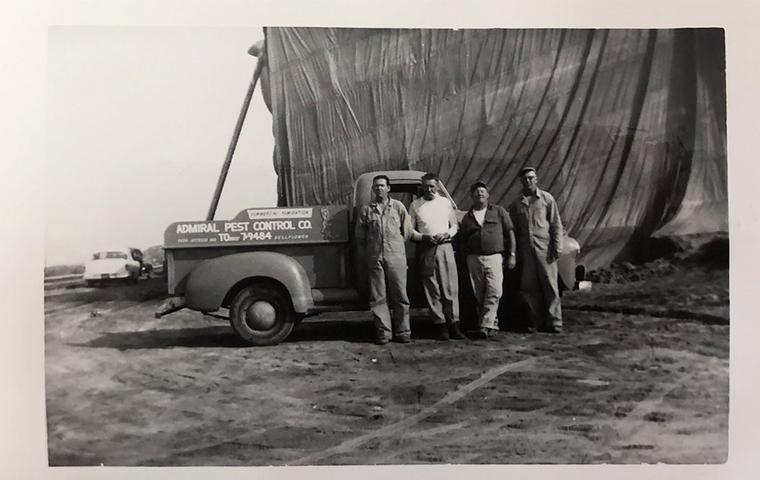 We provide specialty pest control services.
We offer free estimates and inspections.
We offer same-day services.
We offer flexible scheduling.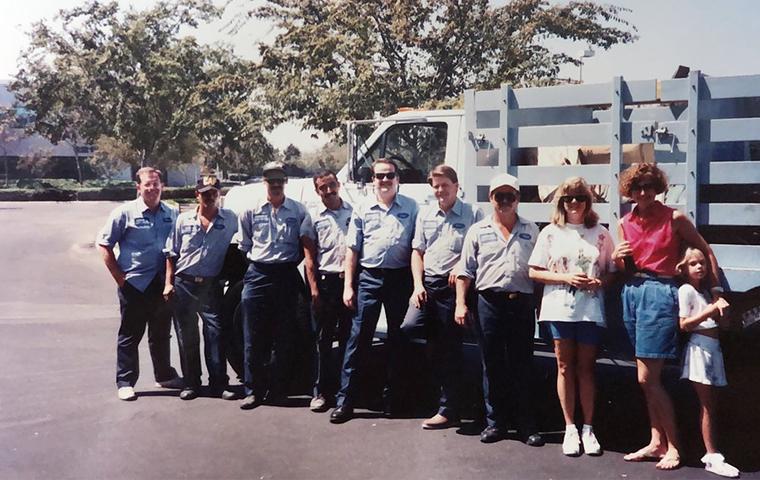 We are members of the National Pest Management Association.
We are members of the Pest Control Operators of California.
We are members of the Structural Pest Control Board.
We received the PCT Rising Star 2019 Award.
Why Choose Our Company
With four generations of the Lance/Jones family providing pest control services to Orange and Los Angeles Counties, when you choose Admiral Pest Control, you know you're receiving the experienced services you need to eliminate your pest problems entirely. Contact us to request a free estimate today.
Schedule Your Free Inspection
Complete the form below to schedule your no obligation inspection with Admiral Pest Control, Inc..
Affiliations & Accreditations