Don't Let Pests Impact Your Business
Keeping your business running successfully takes dedication, hard work, and a lot of time and money. You don't need anything standing in your way and making that job harder, but a pest infestation does just that. Pests are a serious cause for concern in a business setting because they hurt your reputation, damage your building and inventory, and put your staff and customers at risk of illness. When our area's toughest pests get into your commercial property, Admiral Pest Control will work with you to develop a pest control plan that addresses your unique needs and eliminates your pest problems.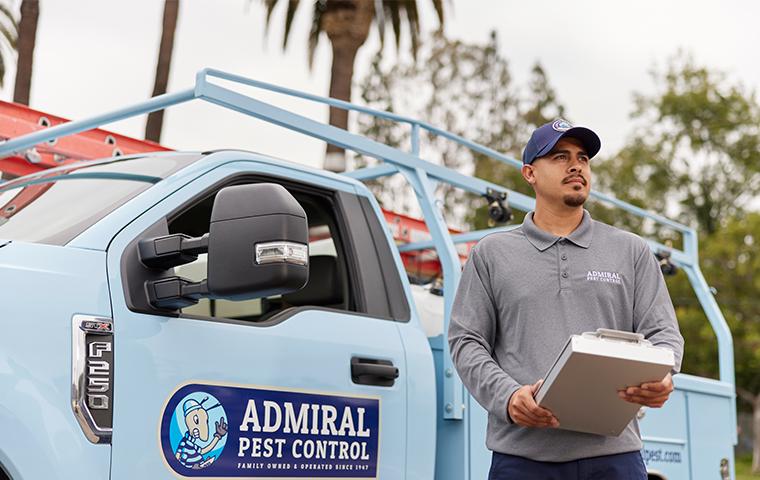 Customized Pest Control For Your Orange & Los Angeles Counties Business
Integrated Pest Management
At Admiral Pest Control, we use the process of Integrated Pest Management to permanently remove pests from your business in an environmentally sensitive manner. By investigating your property for all signs of pest activity, establishing a customized treatment program, and monitoring and reporting the program's progress, we will keep your facility pest-free.
Customized Treatment Plans
Your business is unique and deserves pest control treatments tailored to your needs. When you choose Admiral Pest Control, we'll take a look at your pest control problems, the regulations in your industry, your budget, and your concerns to develop a pest control program that suits your specific needs.
Monthly Follow-Ups
Maintaining your pest control plan is just as important as the initial treatment. Once we eliminate all active infestations, we'll continue to provide monthly follow-up visits to re-treat, reevaluate, and make changes as necessary. These visits ensure that your business remains pest-free month after month and year after year.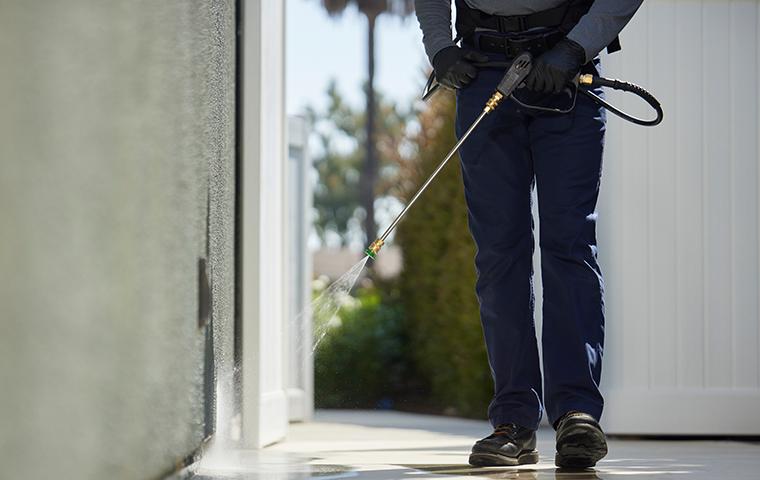 Our Southern California Specialty Pest Control Services
Rodent Control
No matter what industry you're in, rodents are terrible for business! Protect your business from rodents with help from Admiral Pest Control.
Bed Bug Control
Bed bugs are a growing problem in the United States, and your business is not immune. If you find bed bugs in your business, contact Admiral Pest Control for reliable bed bug control.
Mosquito Control
If your business relies on its outdoor space, you need an area free from the distraction of mosquitoes. Eliminate mosquitoes from your commercial property with the help of Admiral Pest Control.
Frequently Asked Questions (FAQs)
What kind of businesses do you service?
Admiral Pest Control offers our services to a wide range of businesses. These include all of the following:
Apartments
Condominium/Townhouse associations
Food services (excluding restaurants and bars)
Government/Military facilities
Hotels
Healthcare facilities
Industrial complexes
Retail establishments
Warehouses
Do your treatments follow the guidelines established for my business's industry?
At Admiral Pest Control, we work with our customers to develop a pest control plan that stays within the guidelines and regulations established for their business. We also provide detailed reports for your records so that you know what we're doing every step of the way.
Do you offer emergency services?
Although we do not offer emergency services, we do offer same-day services.
Are recurring services necessary in Orange & Los Angeles Counties?
If your goal is to both rid your business of active pests and keep pests out in the future, then recurring services are very important. While our treatments are extremely effective at eliminating and preventing pests, they begin to break down over time. By providing ongoing services to your business regularly, we maintain its protection and keep it pest-free.
How does your scheduling work?
We understand that treating pest problems in a business setting can be difficult. You need discretion and the least disruptive service possible. That's why we will work with you to develop a service schedule that works for your business's particular needs.
Schedule Your Free Inspection
Complete the form below to schedule your no obligation inspection with Admiral Pest Control, Inc..
Affiliations & Accreditations