Quality Pest Control In Rancho Palos Verdes, CA
Rancho Palos Verdes has a longstanding reputation for delivering an exceptionally high quality of life to its residents. There are numerous golf courses, well-maintained parks, and excellent schools that are all enveloped by some of the area's most iconic views of the Pacific. Life in this suburban city is picture-perfect and leaves no shortage of things to do.
When it comes to keeping your property free from the risk of pests, look to Admiral Pest Control for quality pest control in Ranchos Palos Verdes. Our family has been serving our community since 1947, and we believe in treating everyone like family, which means that you can always expect exceptional service. As members of the National Pest Management Association, we uphold the highest standards of quality. Our technicians are experienced and thoroughly trained in order to address a wide span of pest concerns that you might have. We also provide flexible scheduling, free estimates, and same-day services. Contact us today to schedule your free property inspection and learn more about our service offerings!
Residential Pest Control In Rancho Palos Verdes
In order to keep pests away from your Rancho Palos Verdes home, consider professional help from Admiral Pest Control. Countless homeowners have entrusted their property to us since our inception in 1947 and we continue to deliver quality services to this day. Our qualified technicians utilize Integrated Pest Management methods for sustainable results and we never cut corners.
Our Home Protection Pest Service is a quarterly program that provides coverage for more than 20 pests such as earwigs, ants, spiders, and ticks. We always strive to use as few products as possible while providing long-term relief. We also offer targeted services that address mosquitoes, bed bugs, termites, and rodents so that you never have to handle pests alone. To keep your home protected from pests, call us today for more information on residential pest control in Rancho Palos Verdes!
Don't Waste Your Time On DIY Bed Bug Products In Rancho Palos Verdes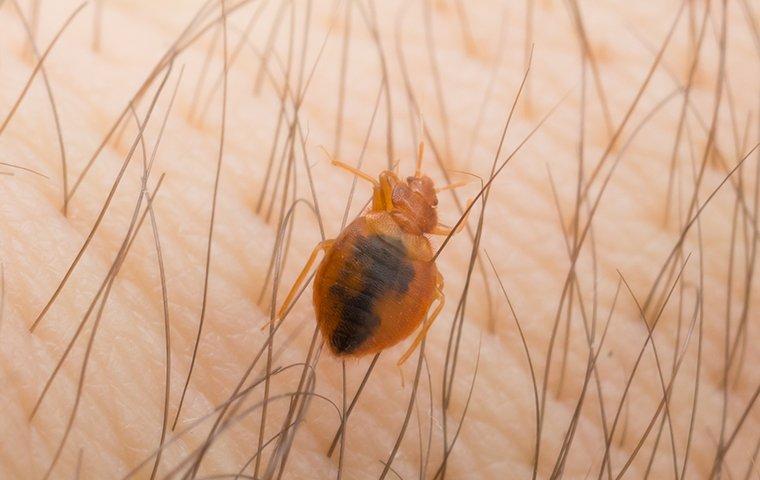 If you've discovered bed bugs in your Rancho Palos Verdes property, don't waste your time or money on DIY treatments that fall short. They are not capable of addressing the entire scope of your outbreak nor do they come with the training and expertise that a pest control company will have. Instead, consider professional services from Admiral Pest Control. We have been servicing the local community since 1947 and we continue to do so today. It's our mission to eliminate your bed bug infestation swiftly and efficiently.
In order to perform the most effective treatment possible, we start with a room-by-room inspection. This will help our technicians understand how widespread your outbreak has become. From there, we will opt for one of our highly effective treatment options. We offer both fumigation and product applications. Fumigation is typically used to treat extensive outbreaks in businesses and requires you to vacate the premises for three days. Product applications are very common and allow us to target the source of bed bugs. All of the treatments that we use here are EPA-approved for your protection. For reliable bed bug control in Rancho Palos Verdes, call us today.
The Most Effective Termite Control Method In Rancho Palos Verdes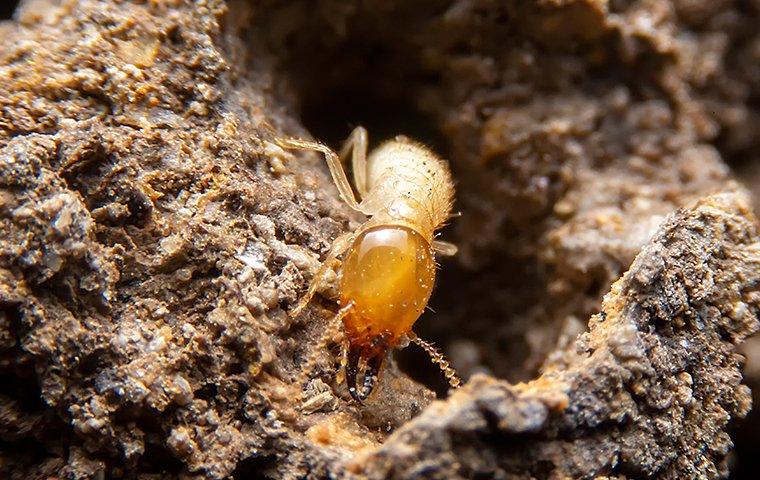 Termites are masters at invading Rancho Palos Verdes properties and can often go undetected for years. Because their colonies can contain anywhere from a few thousand to two million members, and they're often located in areas that the average property owner can't access, the most effective way to address termites is with professional assistance.
At Admiral Pest Control, we take termites seriously. All of our services start with a free comprehensive inspection. This is a vital part of the process as it allows us to understand the type of termites that are present, the scope of damage, and the threat of potential issues in the future. After the property assessment, we will move forward with either a Bora-Care® or Termidor® treatment. While Bora-Care® is an environmentally friendly option that treats unpainted wood, Termidor® is applied through the drilling process. We offer a one-year warranty on both of these services. For more information on our termite control services in Rancho Palos Verdes, please call us today.
Commercial Pest Control In Rancho Palos Verdes
At Admiral Pest Control, we have been dedicated to keeping Rancho Palos Verdes businesses protected from pests since 1947. We take our job seriously as a locally owned business and always work to do right by our customers. When you partner with us, you can expect unique treatment plans, easy scheduling to meet the demands of your daily operations, and reliable customer support.
We utilize Integrated Pest Management methods in order to deliver results that you can trust. This is the industry's gold standard of care and it helps us work in an environmentally conscious manner. Our technicians inspect your entire property at every visit in order to understand pest pressures and devise customized solutions to address them. We usually suggest monthly service so that we can ensure continued coverage. For more information on commercial pest control in Ranchos Palos Verdes and how it can benefit your business, call us today.
Schedule Your Free Inspection
Complete the form below to schedule your no obligation inspection with Admiral Pest Control, Inc..
Affiliations & Accreditations