The city of Bellflower, CA, is on a mission to, "protect and enrich the quality of life to make Bellflower an excellent place to live, work, and play." For the most part, we live by this motto, but what happens when nuisance pests enter the picture? The city has a long history filled with tradition and innovation, but one thing you never hear about is the reality of pest infestation. Pest activity is a year-round threat here in Bellflower, and your property is at risk.

For the best pest protection in the area, look no further than Admiral Pest Control. We are a family-owned and operated company that has been servicing local properties with quality pest solutions since 1947. We offer general and specialty pest control services to homes and businesses throughout Los Angeles County, Orange County, and the surrounding areas. As one of the oldest family-run pest control companies in Bellflower, we're proud to bring over 75 years of quality experience to the table. No matter your pest problem, we're here to help. Call us today for your free estimate and inspection.
Residential Pest Control In Bellflower, CA
There's so much to juggle when you own a home. Between the mortgage, the insurance, and the day-to-day upkeep, there's just no time to worry about tiny nuisances. However, household pests are a year-round threat that, when left unchecked, become big problems. Luckily, the team at Admiral Pest Control is here to help you keep your home safe from unwanted pests all year long.

Our complete residential pest control services provide Bellflower homeowners with recurring coverage from pest activity. We start with a thorough inspection, identifying any existing pest activity, harborage areas, and entry points. We then treat the property with customized pest solutions that rid your house from infestation. We also put preventative measures in place to prevent future pest problems. Our monthly, bi-monthly, or quarterly service visits are scheduled to maintain pest-free conditions all year long. Contact us to get your free quote.
Guide To Avoiding Rodent Problems In Bellflower, CA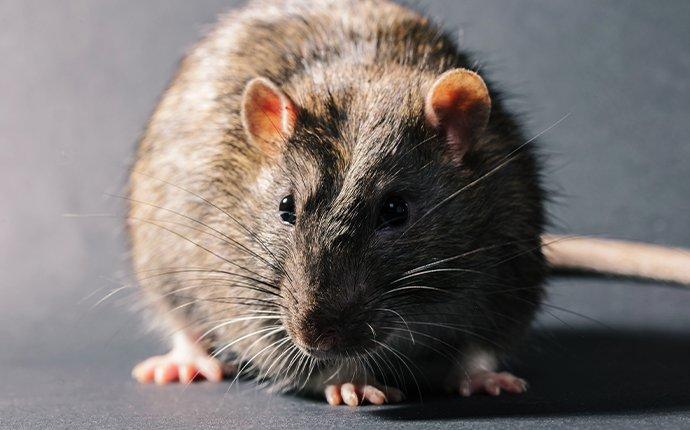 Rodents are irksome, to say the least. When we see one of these hairy little pests on our property, it's upsetting on many levels. Rodents cause contamination and property damage, putting your property and everyone inside of it at risk. Here are some helpful tips for avoiding rodent activity in your Bellflower home and/or business:
Rodents can find their way into your home through the smallest of openings. Block off entry points using steel wool or caulking. Repair rips in screens, and install weatherstripping underneath doors.

Like many other pests, rodents come inside in search of food, water, and shelter. Eliminate access to food and water sources.

Rodents will feast off of the crumbs left behind after a meal. Eliminate clutter, wipe up crumbs, and vacuum regularly.

Rodents thrive in moisture-rich environments and need water to survive. Fix leaky pipes and faulty faucets.

Rodents will scavenge for leftovers in your trash if given the opportunity. Keep trash in a tightly sealed metal container.

Rodents will find shelter in woodpiles and other debris in your yard. Store woodpiles away from your home, keep your yard free of clutter and trim back foliage.

Rodents will chew through cardboard to keep their incisors short and to find their next meal. Store pantry items in airtight, sealed containers.
The most reliable and effective way to avoid rodent infestation is with regular help from the pest professionals. We offer trusted rodent control and prevention services that accurately identify all activity, entry points, and conducive conditions. From there, we implement a treatment plan that's right for you. Reach out to us to further discuss your rodent control needs.
Common Signs Of Bed Bugs In Bellflower, CA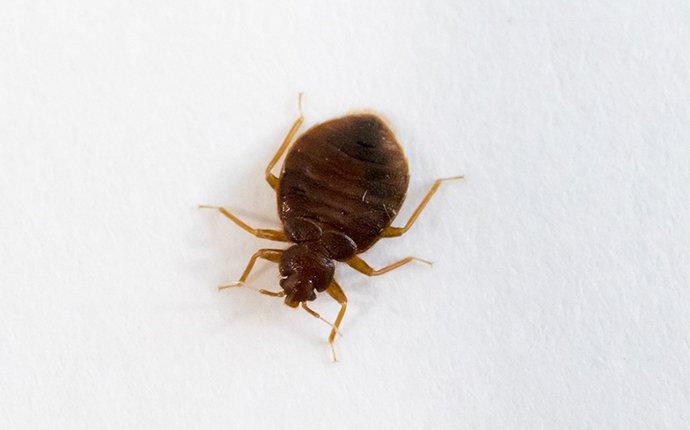 Bed bugs are tiny nuisance pests that hide during the day and emerge at night to feed. They are parasitic pests that feed on the blood of humans, and since they primarily feed on us while we're sleeping, they can be very hard to catch in the act. However, there are a few common signs of beg bugs that you should be aware of.

If you wake up in the morning and find a line of little, itchy, red bites that you didn't have when you went to sleep the night before, you likely have a bed bug problem on your hands. You may see small blood stains left behind on sheets and linens, or rusty excrement spots left behind on harborage areas. You may even discover eggshell casings on your mattress or in the folds of your furniture since bed bugs discard them as they progress through their life cycle.

If you detect any of these signs, the best plan of action is to contact Admiral Pest Control right away. The sooner we're able to deal with a bed bug infestation, the better the chances of preventing it from spreading. Call us right away to schedule your initial inspection, and we'll get started immediately.
Commercial Pest Control In Bellflower, CA
No matter what kind of business you run, you're bound to run into challenges. That's the name of the game. One of these challenges, unfortunately, is nuisance pest activity. Your facility is filled with pest attractants and these intruders are on their way to wreak havoc the only way they know how: infestation. When your business is infested by pests, everything is put on the line. Your reputation is at stake, your inventory is in jeopardy, and the health and well being of your staff and customers are at risk. In the end, the only way to protect the people and products that keep you in business is to invest in year-round pest control services.

Our commercial pest control services cover a wide range of facilities from pest activity, some of which include hotels, apartments, warehouses, industrial complexes, and many others. Using tried-and-true IPM (Integrated Pest Management) solutions, we tackle your pest problem in an environmentally sensitive manner. We also offer specialty services for rodents, bed bugs, and mosquitoes. Reach out to us today to further discuss your commercial pest control needs.
Schedule Your Free Inspection
Complete the form below to schedule your no obligation inspection with Admiral Pest Control, Inc..
Affiliations & Accreditations