Quality Pest Control Services In Huntington Beach, CA
Located about 30 miles from Los Angeles, the city of Huntington Beach is a beautiful place to live, work, and play. With eight and a half miles of sandy beaches to enjoy, who wouldn't want to spend time here? One group of visitors who love it here in Huntington Beach is local pest populations. These unwanted guests seek entry into our homes and businesses, exposing us to the many dangers of pest infestation. Not to worry, however, because we're here to protect you.

Admiral Pest Control is a family-owned and operated company that has been providing residential and commercial pest solutions since 1947. We offer general and specialty pest control services to homes and businesses throughout Orange and Los Angeles counties, and the surrounding areas. Our team works hard to tackle your pest problem in an eco-conscious way that you can feel good about. No matter your pest problem, give us a call and we'll figure it out together.
Residential Pest Control In Huntington Beach, CA
The most reliable way to protect your house and your loved ones from the dangers of pest infestation is to call on the experts. Admiral Pest Control provides a variety of residential pest services, including general home pest protection, and specialty services for rodents, bed bugs, and mosquitoes. We start with a thorough inspection, identifying any existing pest activity, harborage areas, and entry points. Then, we customize a treatment strategy just for you.

We specialize in attic cleanups, as well as partial and full attic insulation removal. We offer disinfection treatments (to eliminate contaminants like urine and fecal matter), and re-insulations. We licensed in T.A.P Insulation, and guarantee satisfactory results. After treatment, our monthly, bi-monthly, or quarterly service visits are scheduled at your convenience to maintain pest-free conditions moving forward. As one of the oldest family run pest control companies in Southern California, we have a long history of superb service. We're proud of our 70-year reputation in the world of pest control, and we're ready to help you. Call us today.
Tired Of Mosquitoes Hanging Around Your Huntington Beach Yard?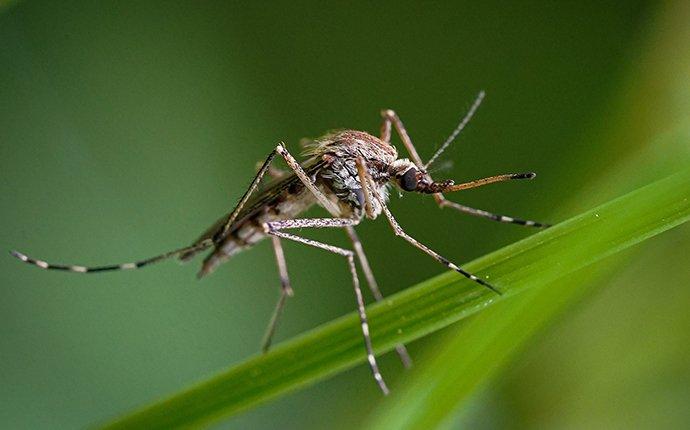 Mosquitoes love it here in Huntington Beach. As vector pests, they are capable of spreading disease into their hosts, So, if they're present in your yard, you and your loved ones are in danger. Here are a few tips for reducing the presence of mosquitoes in your yard:
Correct drainage problems (faucets, hoses, pipes, gutters, sprinklers).
Eliminate sources of standing water (containers, old tires, etc.).
Fill in tree holes with expanding foam (as mosquitoes nest in them).
Install screens on doors and windows.
Treat clothing with permethrin.
Wear long sleeved shirts, pants, and socks.
Wear mosquito repellent with DEET.
Of course, the most reliable way to reduce the presence of mosquitoes is to call in the team at Admiral Pest Control. Our mosquito control and prevention services are thorough, and customized to solve your mosquito problems and keep you protected moving forward. Call us today, and keep the mosquitoes away.
What Attracts Bed Bugs To Huntington Beach Homes?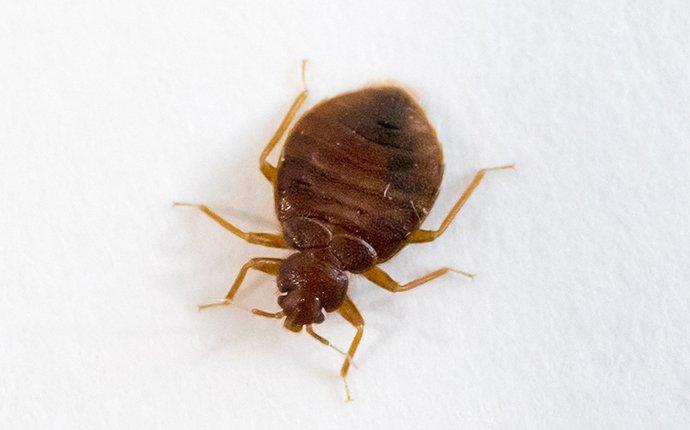 Bed bugs are parasitic pests that feed on our blood, usually while we're sleeping. They can be found in your bed, as well as around furniture, in clutter, and other harborage areas around your home. So, what brings these intruders into your home in the first place? Well, there are many potential sources. The way that bed bugs travel from place to place is via hitchhiking on some other person or object. So, various people or items that come into your home could very well be carrying bed bugs into the house.

Bed bugs are attracted to the warmth of our bodies, the carbon dioxide we exhale, and most importantly, their food source. So, wherever they have access to their human hosts, they will gravitate to that area. Also, a cluttered space can be conducive to bed bug activity, as it gives them ample sources of shelter and harborage. If you think you may have a bed bug problem in your Huntington Beach home, it's crucial to address the issue right away. Contact Admiral Pest Control for effective bed bug treatments you can trust.
Commercial Pest Control In Huntington Beach, CA
Your Huntington Beach business is at risk for pest infestation, and that can have serious consequences for your business, and everyone on the property. That's why it's important to secure effective, year-round protection. We offer complete commercial pest control solutions that guard local businesses from infestation. Our services cover a wide range of facilities from pest activity, some of which include hotels, apartments, warehouses, industrial complexes, and many others.

Using tried-and-true IPM (Integrated Pest Management) solutions, we tackle your pest problem in an environmentally sensitive manner. Our treatments are customized to meet your needs, and we work hard to deliver lasting results that you can feel good about. Contact us today for your free estimate and inspection.
Schedule Your Free Inspection
Complete the form below to schedule your no obligation inspection with Admiral Pest Control, Inc..
Affiliations & Accreditations