Quality Pest Control Services In Artesia, CA
Located in southeast Los Angeles County, the city of Artesia is a convenient and exciting place to live. With over 72 nearby trails covering 452 miles of walking and biking trails, it is a true paradise for nature lovers. Local pest populations also love living here in Artesia, more specifically, they enjoy finding harborage in our homes and businesses. That means our properties are exposed to pest infestation, and it's important to secure the proper protection.
Admiral Pest Control is here for you. Our family-owned and operated company has been servicing local properties with quality pest solutions since 1947. We offer general and specialty pest control services to homes and businesses throughout Artesia and the surrounding areas, bringing our customers the absolute best pest solutions around. Call us today to discuss your pest control needs, and we'll get the ball rolling.
Residential Pest Control In Artesia, CA
As one of the oldest family run pest control companies in the area, we're proud to bring our customers over 70 years of experience in the world of pest elimination. We understand the importance of guarding your loved ones, which is why we treat each one of our customers like family. Our team provides complete residential pest control solutions that provide local residences with year-round coverage from household pest infestation. Some of our services include:
Exterior de-webbing services.

Foundation spray and lawn granulation.

Entry point treatments (baseboards, cracks, crevices, pest hot spots).

Insulation services, and disinfection treatments.

Full attic clean up, and insulation removal.

Licensed in T.A.P insulation providers.
We've dealt with all kinds of household pests, some of which include termites, bed bugs, mosquitoes, and rodents. Whatever the nature of your pest problem, we guarantee to come up with the solutions. After an extensive inspection, we treat the property with customized pest solutions that rid your house from infestation. Our monthly, bi-monthly, or quarterly service visits are scheduled to maintain pest-free conditions all year long. We also provide same-day services, because it is our goal to be there for you whenever you need us. Contact us today for your free estimate and inspection.
How To Prevent Rodents From Destroying Your Artesia Home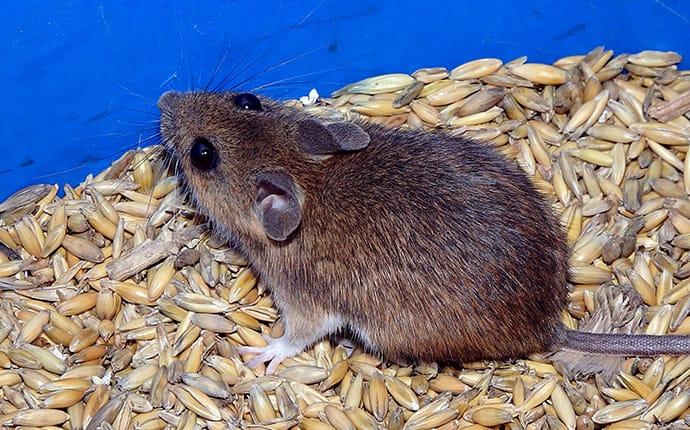 Rodents pose a year-round threat for Artesia homeowners. If you experience an infestation, you and your loved ones become exposed to a long list of health and safety threats. That's why it's important to be proactive in your rodent control efforts. If you want to prevent rodents from destroying your home, here are some suggestions:
Block off entry points, and seal up cracks and crevices.

Eliminate excess moisture and water sources.

Get rid of wood piles and yard debris.

Maintain a high level of cleanliness.

Prevent access to food sources.

Remove clutter, and vacuum regularly.

Store trash in a tightly sealed metal container.
These tips can help reduce your exposure to rodents, but none of them are entirely effective on their own. The best approach is professional rodent control and prevention services. Admiral Pest Control is here to protect your home from the detriments of rodent activity; call today to get started.
Here's How You Might Be Attracting Stinging Insects To Your Property In Artesia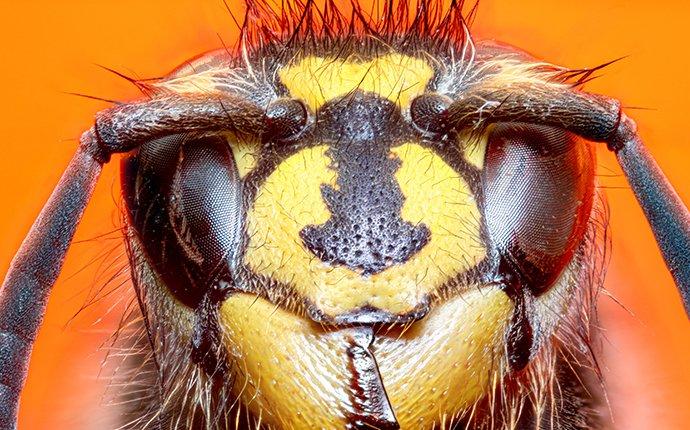 Stinging insects are mostly found outdoors, and they are present all year long here in Artesia. These pests feed on two things: other insects and nectar. Their favorite place to look for these food sources is your backyard.

Your Artesia yard has many conditions that are conducive to stinging insect activity. There's plenty of space to nest, and multiple sources of food. In addition to garden insects, stinging insects also eat compost and trash.

It makes sense why they're attracted to your yard - there are plenty of bugs and nectar-filled plants to choose from, and there are many places to nest. To guard your property from stinging insect activity, we suggest getting in touch with your local pest experts. Reach out to Admiral Pest Control today to learn more about our stinging insect control and prevention services. We're here to help.
Commercial Pest Control In Artesia, CA
Here at Admiral Pest Control, we offer complete commercial pest control solutions that guard local businesses from infestation. Some of the facilities we've serviced include hotels, apartments, warehouses, industrial complexes, retail establishments, healthcare facilities, and many others. Our treatments are customized to meet your needs, and we work hard to deliver lasting results.

Our team uses IPM (Integrated Pest Management) solutions to effectively tackle your pest problem in an environmentally sensitive way. We promise to rid your business from pest activity, while taking preventative measures to keep infestation from occurring in the future. Our monthly follow-up visits keep your property pest-free throughout the year, and our ongoing monitoring and reporting keeps you updated through it all. In addition to our general pest control services, we offer specialty services for rodents, bed bugs, and mosquitoes. Call today to learn more.
Schedule Your Free Inspection
Complete the form below to schedule your no obligation inspection with Admiral Pest Control, Inc..
Affiliations & Accreditations