Pest Spotlight: How To Get Rid Of Bed Bugs In Orange County
February 15, 2023
Realizing you have a bed bug infestation in your Orange County home can affect you in more ways than one. These cumbersome pests are small enough to evade notice and will rob you of peace. From itchy welts to sleepless nights, bed bugs are a nuisance. Learn the signs of a bed bug infestation and why DIY methods will only lead to disappointment. Get rid of bed bugs permanently and enlist the quality services of Admiral Pest Control for effective bed bug pest control in Orange County.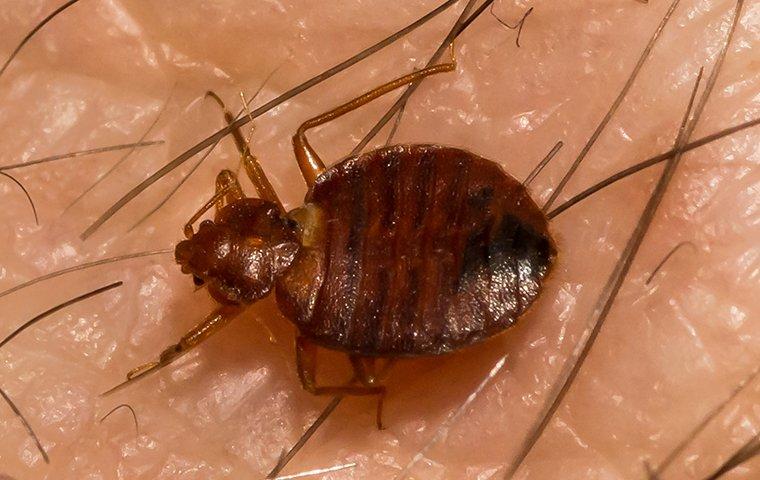 How Can I Tell If It's Bed Bugs In My Home?
Bed bugs in Orange County are virtually anywhere that humans visit. Popular places like homes, movie theaters, schools, libraries, and more are all potential bed bug hot spots. Bed bugs are skilled at picking up rides and stowing away on you or your belongings without your knowledge. They spread out once inside and hide away. Besides the bed, you can find them in tiny cracks inside walls or wooden objects, baseboards, and of course, secondhand items you bring home. Common signs of bed bugs in your Orange County home include:
Small reddish-brown fecal spots on mattresses, upholstery, or walls
Small, itchy, red, or swollen bites
Shed bed bug skins
Hatched or live egg capsules
You can also spot bed bugs for yourself. They resemble oval seeds that elongate and darken after they've eaten. These signs are difficult to see, but they are visible.
Bed Bugs Won't Just Go Away On Their Own
Bed bugs don't rank high on the list of dangerous pests because they don't spread diseases or damage your home. While their bites are nearly painless, the wounds that erupt afterward can be. These itchy, red, and sometimes swollen bumps can appear three to five days after the initial bite. Bed bug bites are relatively harmless, but these pests will stick around to fill up over again.
Unfortunately, bed bugs don't see your home as a pit stop to their destination. Your home is their destination. Once they find a food source, they become hard to remove. They can withstand extreme weather temperatures, survive for several months without feeding, and evade sight until the infestation grows too large to go unnoticed any longer. You'll be desperate to get rid of bed bugs and willing to try anything to handle it yourself.
Why Do-It-Yourself Bed Bug Control Methods Usually Fail
Many natural remedies can help reduce the number of bed bugs occupying your Orange County home, but they're not effective at removing all of them. Bed bugs are evasive pests, making it difficult to remove all of them at once. The main reasons that do-it-yourself bed bug control methods fail are:
Bed bugs can develop a resistance to pesticides each time they shed their outer layer.
Topical treatments like bug sprays don't reach deep enough into cracks and crevices where bed bugs hide.
Traps may work on a few, but alert others of danger and avoid the threat.
Natural solutions have to be applied consistently, and bed bugs can also easily learn to avoid treated areas.
Bed encasements do little to remove bed bugs since infestations spread out in and reside in other places.
The most natural thing you can do when discovering bed bugs in your home is to call a Orange County bed bug control company in Orange County near you.
How Do I Get Rid Of Bed Bugs In My Home Permanently?
Remove bed bugs from your Orange County home effectively and safely with the bed bug control services provided by Admiral Pest Control. Our family-owned company has provided Southern Los Angeles and all of Orange County with professional, quality pest control services since 1947. We have combined generations of knowledge in the pest control industry with excellent customer service to ensure our communities are well protected from pest invasions. Contact us today to request a free inspection and to learn more about our residential and commercial pest control services in Orange County.
Previous
Next