Help! There Are Bed Bugs In My Orange County Home
June 15, 2023
Bed bugs are small, wingless insects that feed on the blood of humans and animals. They are primarily indoor pests that emerge after dark and target humans as they sleep. Bed bugs are usually brought into homes (unknowingly) within people's personal belongings.

How to get rid of a bed bug infestation? For the best outcomes, speak with a properly trained pest control professional. An Orange County pest control company employs a staff that knows what to use for bed bug infestations.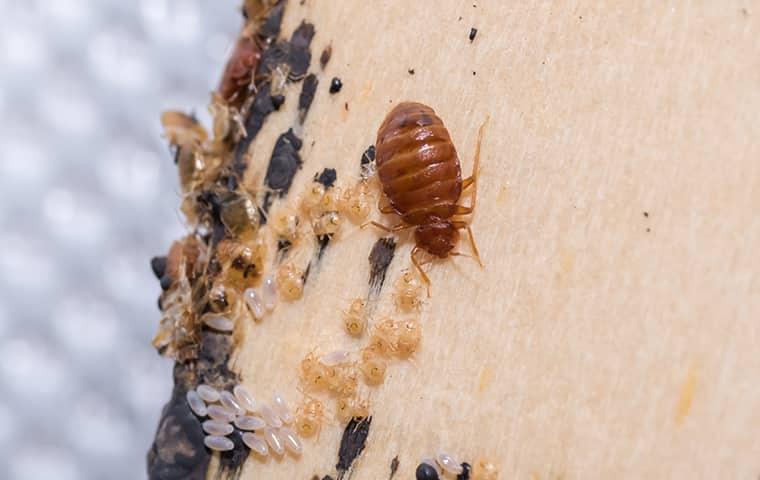 Telltale Signs Of A Bed Bug Infestation
How do you know if you have bed bugs? Bite victims often develop small patches of red, irritated, and itchy skin. Pillowcases, sheets, and mattress covers often have small reddish bloodstains or dark spots from feces.

Can you see bed bugs with the naked eye? Yes. Bed bugs are a pest that is usually large enough to be seen, often described as being about the size of an apple seed.
A Bed Bug Infestation Only Gets Worse With Time
Female bed bugs are strong breeders that will quickly expand their presence throughout a home; therefore, early detection of bed bug activity is important.

Are bed bugs dangerous creatures? Fortunately, bed bugs are not known as carriers of diseases and are largely considered a nuisance pest. Yet, those struggling with an infestation often experience significant anxiety and difficulty sleeping.
Simple Tips To Prevent Bed Bugs From Catching A Ride Into Your Home
Are you an Orange County homeowner wondering how to prevent bed bugs from entering your home and creating an infestation? Some of the best practices include:
If you suspect having exposure to bed bugs, wash all clothing and dry using a heated setting.
Before reentering your home from travel, check your belonging for any signs of these pests.
Upon entering a hotel room, closely inspect the bed area for any indications of bed bug activity.
These preventative measures illustrate how bed bugs might invade properties regardless of the cleanliness of the home. A common misconception exists that bed bug infestations usually develop in unkempt environments.
Always Call In The Professionals When Dealing With Bed Bugs
Are you wondering how to treat bed bugs at home? Despite often acting with the best intentions, homeowners who try do-it-yourself (DIY) home treatment options for bed bugs are often unsuccessful. These pests often become well-entrenched in hard-to-reach areas and avoid exposure to the agents contained in most store-bought products. Choosing a professional treatment option is the best way of ensuring these pests are fully eliminated from the premises.

The qualified bed bug control experts with Admiral Pest Control, Inc. understand bed bug behavior and the best ways of expelling these undesirable pests. We provide a customized solution for each customer based on the nature of the infestation. We now offer full-house fumigation services, chemical treatment options, and single-room treatments. In many instances, we will ensure that all areas receive treatment, including the bed area, dressers, and other furniture.

As a fourth-generation, family-owned provider of pest control solutions, we recognize the importance of maintaining safety. We deploy eco-friendly options when possible that ensure our customers, their pets, and the environment remain protected. We use many of the latest products and application methods recently emerging in the pest control industry. Some of these solutions are endorsed by the National Pest Management Association (NPMA), the Pest Control Operators of California (PCOC), and other industry advocates and educators.

Orange County homeowners struggling with pests should contact our office today for details. Remember to ask about our ongoing Home Protection Pest Service, which features quarterly treatment visits from our skilled home pest control technicians and will keep your property free of pests.
Previous
Next