Quality Pest Control Services In Whittier, California
Incorporated in 1898, the growing city of Whittier, CA, is located just 12 miles southeast of Los Angeles. Our community has a strong sense of history, and since the very early days of life in Whittier, pests have been an issue that property owners have had to face. These intruders can have a lot of negative consequences for your homes and businesses, not to mention everyone inside of it. If you want to secure ongoing services from the pest professionals, you've come to the right place.

Welcome to Admiral Pest Control. We are a family-owned and operated company that has been servicing local properties with quality pest solutions since 1947. We are proud to provide both general and specialty pest control services to homes and businesses throughout Los Angeles County, and the surrounding areas. From small-scale pest pressures, to large-scale infestation, we're here to tackle your pest problems thoroughly and effectively. Call us today to set up your initial inspection.
Residential Pest Control In Whittier, CA
If you own a home here in Whittier, you should be conscious about household pest activity. You and your loved ones deserve to feel safe in your own house, but pest activity threatens that sense of security, and the possibility of household pest infestation is too scary to face alone. That's why Admiral Pest Control is here to deal with pests for you with our residential pest control services. We work hard to identify and exterminate all kinds of household pests, some of which include termites, mosquitoes, bed bugs, and rodents.

Using tried-and-true IPM (Integrated Pest Management) solutions, we create a customized treatment plan to tackle your pest problem in an environmentally sensitive manner. Our monthly, bi-monthly, or quarterly service visits are scheduled to maintain pest-free conditions all year long, and we work with your schedule to find the most convenient service times. Our goal is your ultimate satisfaction; so, call us today for your free estimate and inspection. We'll get the process started right away.
How Dangerous Are Termites In Whittier?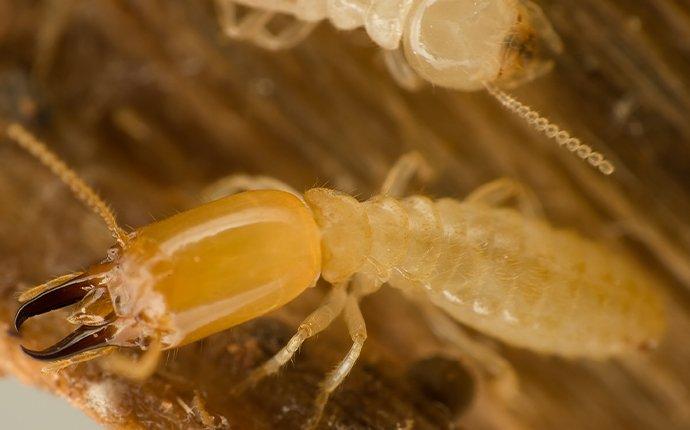 When it comes to termite infestation, there are several dangers that all Whittier property owners should be aware of. The fact is, termites cause large-scale property damage, and if the infestation is not handled by a professional pest control company, it can quickly get out of control. Damage from termites can cost you thousands of dollars in repairs every single year.

When termites get inside our homes and businesses, they eat away at the structural timbers of your property. They feed on items containing cellulose and spread through their homemade gallery tunnels, growing their populations and invading multiple locations around your property.

The most effective way to protect your Whittier property from the dangers of termite damage is to rely on a team of experienced pest professionals. Admiral Pest Control is here to help you. Whatever kind of termite situation you're dealing with, we're eager and ready to provide you with the quality termite control and prevention services that you deserve. Contact us today to address all your termite control and prevention needs.
Three Easy Ways To Prevent Mosquitoes In Whittier Backyards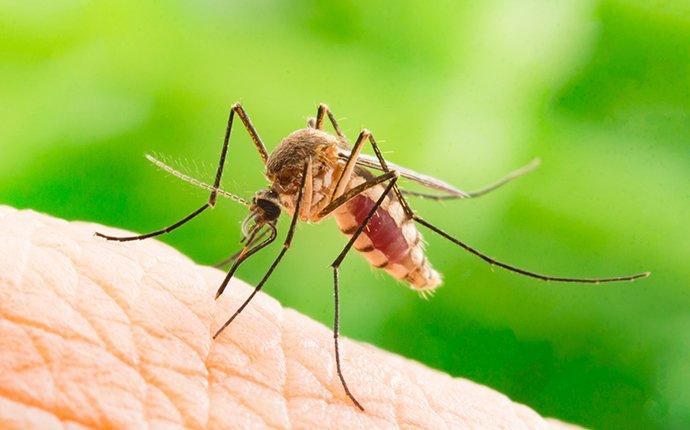 Mosquitoes lay their eggs in sources of standing water, and usually our backyards offer several places for them to nest. If you're experiencing a mosquito problem on your property, it's important to take preventative measures to avoid them. Here are three easy ways to prevent mosquitoes around your backyard:
1. Eliminate any sources of standing water like tires, buckets, toys, pet bowls, etc.

2. Keep your gutters and downspouts functional to direct water away from the structure.

3. Maintain well-trimmed landscaping, and a frequently cut lawn.
These tips provide you with a great jumping off point, but to secure year-round protection from mosquito activity, you should rely on a team of certified pest experts. Contact Admiral Pest Control to discuss your mosquito control and prevention needs. We're here to help you keep vector-pests off your property all year long.
Commercial Pest Control In Whittier, CA
Whittier is home to a variety of businesses, each unique in their own way. Whatever kind of business you run, it's important to address your commercial pest control needs, and that's exactly what we're here for. As one of the oldest family run pest control companies in the area, Admiral Pest Control is proud to bring local businesses over 75 years of pest experience and expertise.

We cover a wide range of commercial facilities from pest activity, some of which include hotels, apartments, warehouses, industrial complexes, and many others. In addition to our basic pest control solutions, we offer specialty services for rodents, bed bugs, and mosquitoes. Get in touch with us today, and speak to one of our pest professionals about your commercial pest control needs. We're here to bring you year-round, pest-free results you can trust.
Schedule Your Free Inspection
Complete the form below to schedule your no obligation inspection with Admiral Pest Control, Inc..
Affiliations & Accreditations