Pest Control In Tustin, California
Referred to as "the city of trees," Tustin was once home to many citrus groves, but now, only one remains. Citrus Ranch Park is one of the many attractions in Tustin, and its sustainable design using native plants helps promote a healthy ecosystem.
While you enjoy Citrus Ranch Park and the other natural features Tustin offers, don't forget that many critters also want these areas. We mean there are plenty of pests to cause problems on your residential or commercial property.
Admiral Pest Control is the oldest family-run pest control company in the area, with over 75 years of service. Over the decades, we have built a relationship with the community and continuously improved our methods to meet today's standards.
Admiral Pest Control can assist you if you need Orange County pest control, whether you are a home or business owner.
Residential Pest Control In Tustin
Because pests are a common problem in homes, they are often overlooked and not considered dangerous. The truth is that many pests threaten the health and safety of people, whether they are spreading diseases, leaving droppings, or carrying parasites.
To help keep you and your family safe from pests, Admiral Pest Control provides home pest solutions to fit the needs of each customer we assist.
When working with us, you can expect the following:
Before the inspection, we will discuss your concerns with you over the phone and give you an estimate.
We will check for harborage, pest activity, and entry points during the inspection.
Treatment can include de-webbing, spraying the foundation, and granulate application on the lawn. We can also treat entry points, baseboards, crevices, and pest hotspots.
Depending on your needs and budget, you can choose the best option of monthly, bi-monthly, or quarterly visits.
Give us a call at Admiral Pest Control to learn more about the residential pest control services we offer.
How To Tell If Your Tustin Home Has Bed Bugs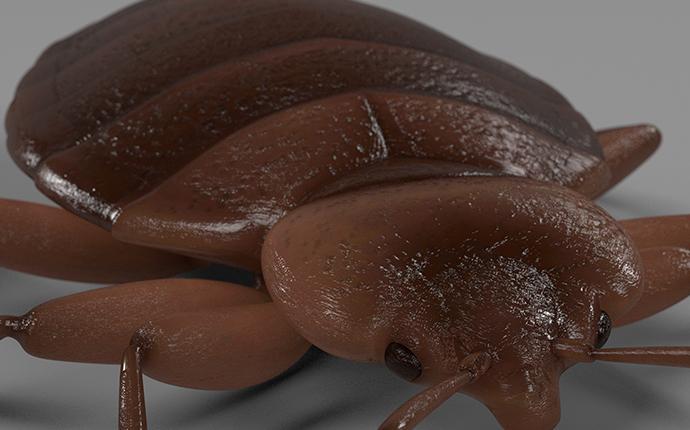 Bed bugs are a tricky pest for several reasons. One of these reasons being they are nocturnal and not always noticed right away. Often, people don't realize they have a bed bug problem until it's too late and the pest has spread throughout their entire home.
Here are several signs you should look out for to tell if your Tustin home has bed bugs:
The first sign of bed bugs is usually bites, which appear in clusters around the ankles, neck, shoulders, and arms.
Accompanying the bites is blood staining on bedding and pajamas.
You may also see dark spots on the walls.
While adults usually hide during the day, you may see nymphs and eggs.
There may also be a musty smell if you have a bed bug infestation.
Don't wait to take action if you see any of these signs or suspect a bed bug problem. The longer this pest has in your home, the more it will spread. Contact Admiral Pest Control today for expert bed bug treatments.
What You May Not Know About The Mosquitoes In Tustin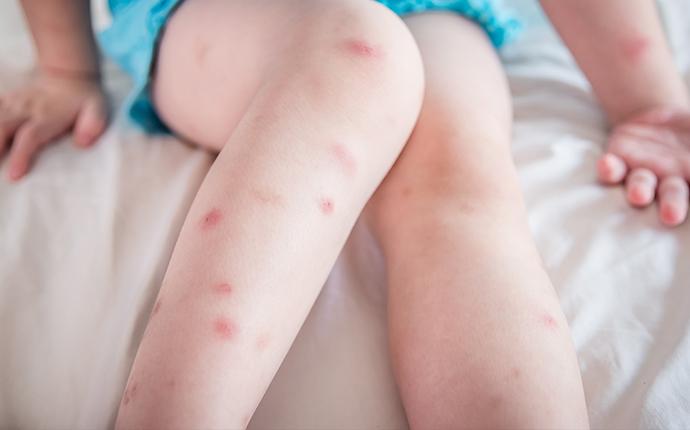 Many people believe using store-bought products like sprays and candles will keep mosquitoes away, but the reality is that these products only provide temporary relief.
Mosquitoes will continue to repopulate and thrive without addressing conducive conditions in your yard. Here are two things you may not know about mosquitoes but can help you keep them away long term:
Mosquitoes only need a small amount of water to reproduce, so any amount of standing water can provide a breeding site for this pest.
Although mosquitoes prefer warm weather, they can't survive long in the sun, seeking shade during the afternoon. If you have a big mosquito problem, you likely are providing places for them to hide.
Don't waste your time, money, and energy trying to eliminate mosquitoes on your own. Call Admiral Pest Control instead!
Commercial Pest Control In Tustin
Pests can severely impact any commercial property, but you can keep them from becoming a problem with ongoing professional pest services. Admiral Pest Control customizes control plans to meet the needs of each facility to ensure industry regulations are maintained. To do this, we use Integrated Pest Management (IPM) and provide detailed service reports.
Monthly visits from our pest experts will help keep your property pest-free, but we understand our services can cause concern for some, so we provide discretion and non-disruptive scheduling options.
Specialty services we offer for commercial facilities include:
Rodent Control
Bed bug Control
Mosquito Control
The pests listed above are particularly challenging to eliminate once they become a problem, but our methods are reliable and guaranteed to provide results.
For more information about our commercial pest control offerings, call us at Admiral Pest Control!
Schedule Your Free Inspection
Complete the form below to schedule your no obligation inspection with Admiral Pest Control, Inc..
Affiliations & Accreditations