Quality Pest Control Services In Torrance, California
In Torrance, we have to deal with more than our fair share of pest problems. Maybe it's the climate or the natural scenery, but whatever it is, pest problems are so abundant that DIY pest control methods don't seem to get the job done. Fortunately for your Torrance home or business, admiral pest control has been providing high-quality, affordable pest control solutions for over 75 years. The following benefits are just some of the reasons why our customers always feel like a top priority. We offer:
Over 75 years of industry and area experience
Family-oriented services
A small business feel with big business expertise
Above-and-beyond customer service
Free estimates and inspections
Give us a call to get an estimate or to schedule a free inspection for your Torrance home or business.
Residential Pest Control In Torrance, California
As a homeowner in a place like Torrance, protecting your home and family from invasive pests that plague local properties can be a frustrating task. If you want to cross pest control off of your to-do list and have peace of mind, then partner with one of our Admiral Pest Control service technicians.
With over 75 years of industry and area experience, along with the knowledge and the technology to provide peace of mind, we assure you that you will always feel like our top priority. If you want to get professional solutions that will protect your home with emergency pest services and recurring preventative treatments, give us a call today to get started by scheduling a free inspection.
How To Check For Bed Bugs In Torrance Homes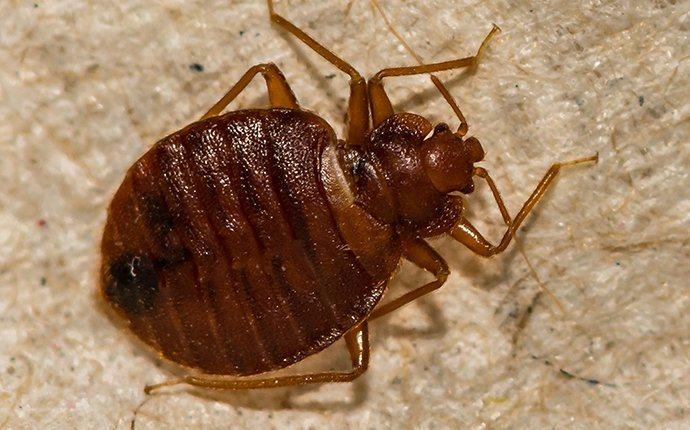 If you have a bed bug problem in your Torrance home, noticing the signs early is essential if you want to avoid the long-term health complications that can accompany a severe bed bug infestation. Since these pests are so small and typically only come out at night to feed on your blood while you sleep, it's important to understand the signs of a bed bug infestation. You might notice these before you see the actual pests. These signs include:
Rust-colored rings from bed bug excrement
Blood droplets on sheets, from feeding
Bed bug carcasses in the crevices of furniture
Musty odors on furniture
If you notice the signs, it's important to understand that there is nothing you can do on your own to get rid of the entire infestation. Typical home remedies like vacuuming and spraying the surface of the furniture could leave dozens of bed bugs unaffected beneath the cushions of the furniture. That's why partnering with our Admiral Pest Control bed bug technicians is the only way to effectively eradicate an entire bed bug infestation. With customizable plans to meet your specific needs, we can provide the professional assurance you need to avoid the health concerns of a long-term bed bug infestation. Give us a call today to schedule your free inspection.
What Is The Best Way To Get Rid Of Termites In Torrance, CA?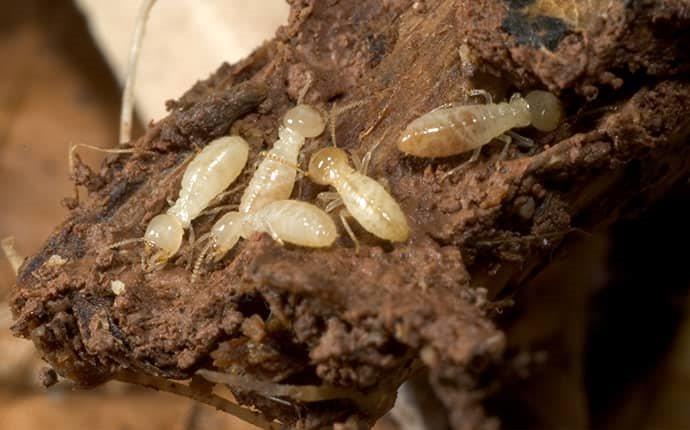 Termites might be one of the slowest moving natural disasters in the world, and they are very difficult to spot, which will expose your home to expensive damage, over time. Keep an eye out for the following signs of termite activity to ensure that your property is safe:
Mud tubes on foundation walls
Shed wings of termite swarmers
Visible damage to exposed wood
Tightening of doors and windows
If you notice these signs on your Torrance property, understand that there is not much you can do to eradicate an entire termite infestation on your own to protect your property for good. While certain sprays may eliminate termites on contact, these sprays will only take care of a small portion of the infestation. Nothing apart from professional assurances can get rid of an entire termite infestation and keep your home and equity safe. If you want the professional assurances that can give you peace of mind when the stakes are this high and there are thousands of dollars on the line, then give us a call today to schedule a free inspection.
Commercial Pest Control In Torrance, California
Torrance area business owners understand that pests can create a huge problem on properties. However, you should be aware of just how much social media can influence your potential for profits. If one of your customers posts a picture of a pest problem on their social media account, it could reach thousands of potential customers in just a matter of days.
At Admiral Pest Control, we take pride in servicing Torrance area businesses with the same kind of care that we provide our own facility and customers. To protect what matters most to you, it takes professional assurance backed by over seven decades of pest control experience in the Torrance area.
Since we offer free estimates and inspections, you can rest assured that you will always find the right service for your specific pest control and budget needs. Give us a call today to schedule your free inspection or get a free estimate for commercial pest control that you can count on.
Schedule Your Free Inspection
Complete the form below to schedule your no obligation inspection with Admiral Pest Control, Inc..
Affiliations & Accreditations