Quality Pest Control Services In Santa Ana, CA
Located along the Santa Ana River, the city of Santa Ana, CA, is an ideal place to call home. Home to the famous Santa Ana Zoo, we have many different species living among us. However, it goes beyond the zoo. Here in Santa Ana, local pest populations are eager to get into our homes and businesses, looking for sources of shelter, water, and food. That means our properties are at risk for pest infestation all year long, and the only guaranteed way to protect yourself is to get help from the pest professionals.

Admiral Pest Control is here to help. Our family-owned and operated company has been servicing local properties with quality pest solutions since 1947. We offer complete pest protection to home and business owners throughout Orange County and the surrounding areas. As one of the oldest family run pest control companies in the area, we're proud to bring our customers over 75 years of experience in the world of pest elimination. Call us today to get started.
Residential Pest Control In Santa Ana, CA
Your Santa Ana home is every pest's dream, seeing as there are so many sources of food, water, and shelter to choose from. When these intruders get into your house, they pose a long list of health and safety threats to you, and your loved ones. The nightmare of household pest infestation is something all homeowners should be aware of, and it's crucial to secure the proper pest protection. Our team provides complete residential pest control solutions that provide local residences with year-round coverage from a variety of common household pests, some of which include termites, bed bugs, mosquitoes, and rodents.

We start with a thorough inspection, identifying any existing pest activity, harborage areas, and entry points. Then, we treat the property with a customized pest strategy that effectively eliminates infestation, and prevents it moving forward. Through the use of trusted IPM (Integrated Pest Management) solutions, we tackle your pest problem in an environmentally sensitive manner that you can feel good about. Contact us today to learn more about our home service plans, and insulation services.
Three Ways To Prevent Mosquitoes In Santa Ana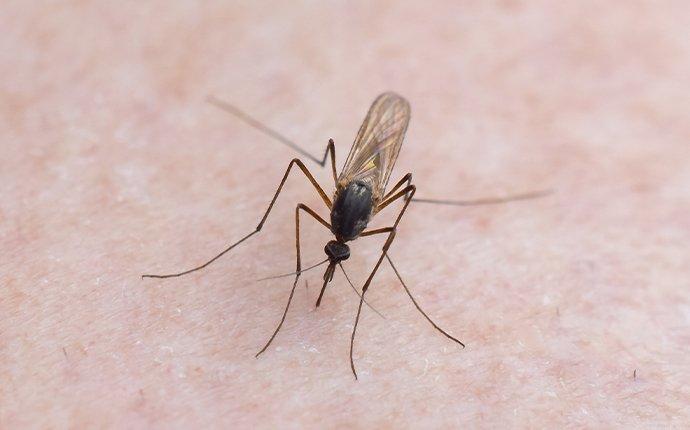 Mosquitoes are harmful pests that feed on our blood. They can transfer a long list of vector-borne illnesses through their bite, putting your health at risk. If you want to reduce your exposure to mosquitoes, here are three preventative measures to consider:
Fix any ripped or damaged door and window screens.

Keep vegetation well-trimmed, and keep the grass short.

Wear mosquito repellent, and clothing treated with DEET.
For the best results, it's still imperative to secure professional protection from mosquito activity. For quality mosquito control services that you can count on, look no further than Admiral Pest Control. Contact us today to discuss your mosquito concerns with one of our pest experts; we look forward to helping you.
How To Identify Bed Bugs In Your Santa Ana Home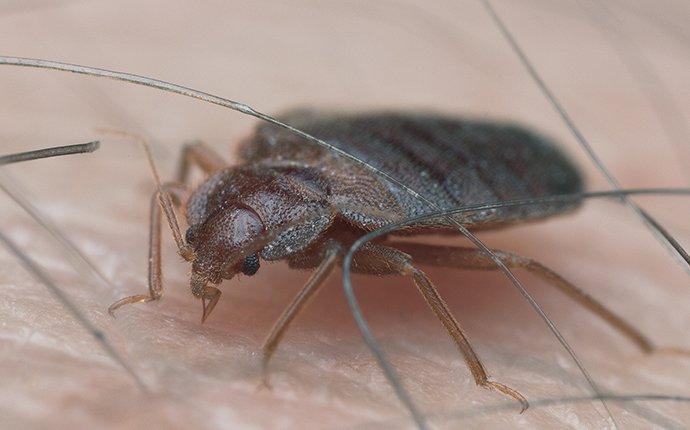 Bed bugs are nocturnal pests that feed mostly on human blood, though they can also feed on the blood of other animals, like poultry and birds. Because human blood is their favorite, bed bugs are often found in places with easy access to their food source. That's why they tend to hang around in our bedding and sheets all day, waiting until we're asleep to begin feeding. If you're not sure how to identify bed bugs, here are some basic characteristics to keep in mind:
Color – Reddish-brown/mahogany (redder after feeding).
Body – Flat, oval-shaped, broad (swollen and elongated after feeding).
Appendages – Six legs and antennae, no wings and cannot fly.
Size – Up to 3/16'' long.
If you think you may have bed bugs in your Santa Ana home, it's crucial that you call in a team of pest experts right away. The team at Admiral Pest Control is ready to handle your bed bug problem, providing accurate detection and complete removal of all bed bug activity. Contact us today for all of your bed bug control needs.
Commercial Pest Control In Santa Ana, CA
The team at Admiral Pest Control is proud to offer complete commercial pest solutions to a wide range of facilities, some of which include hotels, apartments, warehouses, industrial complexes, retail establishments, healthcare facilities, and many others. Once we detect the root of the infestation, we come up with an appropriate plan to treat the problem in an environmentally sensitive manner that you, your employees, and your customers can feel good about.

In addition to our basic pest control treatments, we also offer specialty services for rodents, bed bugs, and mosquitoes. Our monthly follow-up visits keep your property pest-free throughout the year, and our ongoing monitoring and reporting keeps you updated through it all. Contact us today for your free estimate and inspection. We're here to help you address all of your commercial pest control needs; so, don't hesitate to call us.
Schedule Your Free Inspection
Complete the form below to schedule your no obligation inspection with Admiral Pest Control, Inc..
Affiliations & Accreditations