Quality Pest Control Services In Norwalk, CA
Incorporated in 1957, Norwalk, CA, is a suburban city with a population of over 100,000 people. As the 14th most populated city in Los Angeles County, we see our fair share of pest activity. Wherever there is human activity, there is pest activity, and considering the large population of our city, the local pest populations are also substantial. That means that Norwalk homes and businesses are vulnerable to the nightmare of pest infestation. If you want to protect your property and those inside from pest infestation, Admiral Pest Control is here to help you.
We are a family-owned and operated company that has been servicing local properties with residential and commercial pest solutions since 1947. As one of the oldest family-run pest control companies in Bellflower, we're proud to bring over 70 years of quality experience to the table. We offer general and specialty pest control services to homes and businesses throughout Norwalk and the surrounding areas. Contact Admiral Pest Control, a Los Angeles County pest control company, today.
Residential Pest Control In Norwalk, CA
Here at Admiral Pest Control, we're proud to provide local homeowners with year-round coverage from pest activity. We offer all residential pest services, including general home pest protection and specialty services for rodents, bed bugs, and mosquitoes. We also offer the following insulation services:
Specialty attic cleanup services
Partial and complete attic insulation removal
Disinfection treatments to eliminate contaminants like urine and fecal matter
Re-insulations with TAP insulation
You can feel good about how hard our team works to tackle your needs in an eco-conscious way. We also offer monthly, bi-monthly, or quarterly service visits to maintain pest-free conditions all year long. Contact us to get your free quote.
Three Things You Should Know About Rodents In Norwalk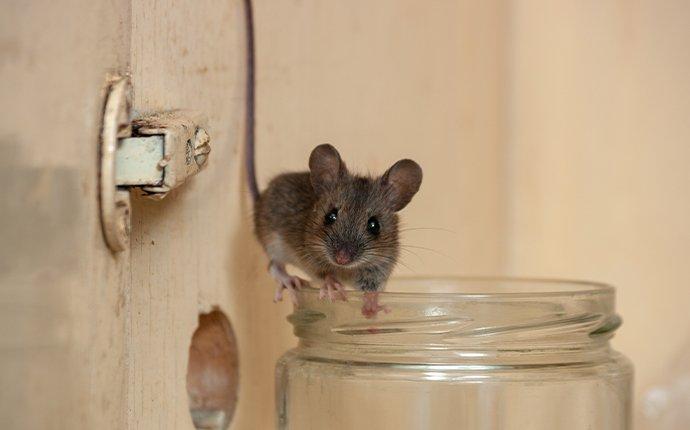 Rodent infestation is a year-round occurrence here in California, and as a local property owner, it's important to be aware of the consequences. Here are three things you should know about rodents in Norwalk:
Rats and mice crawl inside your walls, nibbling at the insulation and other parts of the structure, slowly damaging the construction of your home or business.
As these unsanitary pests gnaw away, they leave feces and urine behind them wherever they go, contaminating every inch of your property.
This widespread contamination exposes people inside the building to disease-causing pathogens that can lead to a long list of medical conditions. Some rodent-relation illnesses include hantavirus, rabies, salmonella, tularemia, rat-bite fever, and bubonic plague.
To avoid these serious medical issues and other consequences that come with rodent activity, it's a good idea to secure professional rodent control services. The team at Admiral Pest Control is here to protect your property and health. Our treatments eliminate all rodent activity, so you can rest assured knowing you are completely protected! Reach out today to get started.
Is Professional Mosquito Treatment Right For My Norwalk Home?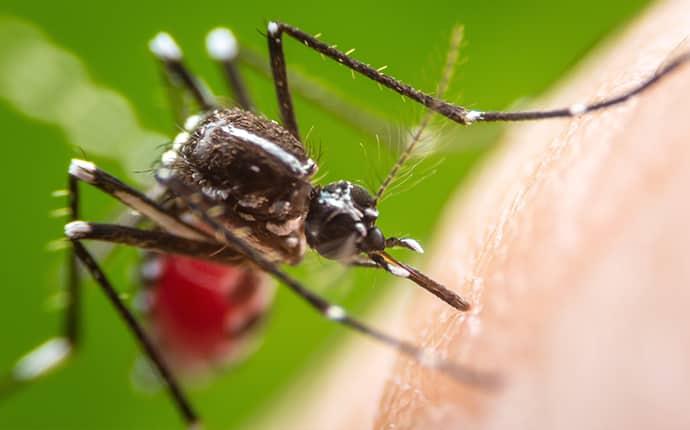 As vector pests, mosquitoes are capable of spreading diseases to their hosts. The best approach is to be as proactive as possible in your prevention efforts. When eliminating mosquito populations around your home or business, it's normal to want to take control of the situation on your own. However, it's best to leave your mosquito control needs to a team of experienced pest professionals.
You may be wondering, is professional mosquito treatments right for my Norwalk home? Well, the truth is that expert pest control ensures the elimination of all adult mosquitoes and the thousands of eggs around your property. Not only does professional service thoroughly eliminate the problem, but it gives you long-lasting protection.
Admiral Pest Control can give you the protection you can't get on your own. Our professional mosquito treatments guarantee long-term, dependable results, and we customize them to solve your mosquito problems. Call us today to address all of your mosquito control and prevention needs.
Commercial Pest Control In Norwalk, CA
If you own a business here in Norwalk, you should address your pest control needs. Our commercial pest control services cover a wide range of facilities from pest activity, including hotels, apartments, warehouses, industrial complexes, and many others. Using tried-and-true Integrated Pest Management (IPM) solutions, we tackle your pest problem in an environmentally sensitive manner. We also offer specialty services for rodents, bed bugs, and mosquitoes.
Whatever the nature of your pest problem, we guarantee to come up with the solutions. Our ultimate goal is to deliver commercial pest control solutions that guard local businesses against infestation. We promise to rid your business of pest activity while taking preventative measures to keep an infestation from occurring in the future. Call Admiral Pest Control for a complimentary home quote, and we'll get started.
Schedule Your Free Inspection
Complete the form below to schedule your no obligation inspection with Admiral Pest Control, Inc..
Affiliations & Accreditations