Quality Pest Control In Newport Beach, CA
The coastal city of Newport Beach is one of the area's most exclusive and sought-after communities for a host of reasons. Newport Beach is brimming with reputable schools, some of the best coastline and surfing in the areas, country clubs, marinas, resorts, and locally-owned boutiques and restaurants. But not everything is perfect in paradise, with the threat of pest problems lurking around every corner. Luckily, there's help.
At Admiral Pest Control, we have been providing quality Orange County pest control since 1947. As a family-owned business, we believe in treating all of our customers with the honesty and integrity that they deserve. Every product that we use and method that we follow is something that we would feel comfortable with in our own homes. By customizing treatments that are informed by Integrated Pest Management, we're able to limit our use of chemicals and build long-lasting results for the homes and businesses that we serve. For more information on preventing pest problems on your property, please contact us today.
Residential Pest Control In Newport Beach
At Admiral Pest Control, we believe in providing safe, effective, and efficient pest control for the Newport Beach homes that need it most. As a local family-owned business with more than 80 years of experience, you can rest assured that you're working with qualified professionals who care. We designed our home protection pest service with all of our families in mind because it's affordable, environmentally friendly, and offers continued protection from over 20 common household pests. These services occur on a quarterly basis and limit the use of pesticides while producing maximum results. During each visit, our technicians will perform detailed inspections of your home both inside and out in order to identify issues and monitor the results of our treatments.
In addition to our general pest control services, we provide targeted treatments for rodents, mosquitoes, termites, and bed bugs, as well as attic clean-outs to restore your property from pest damage if necessary. To learn more about the benefits of ongoing residential pest control, call us today.
Four No-Sweat Mosquito Control Tips For Newport Beach Homeowners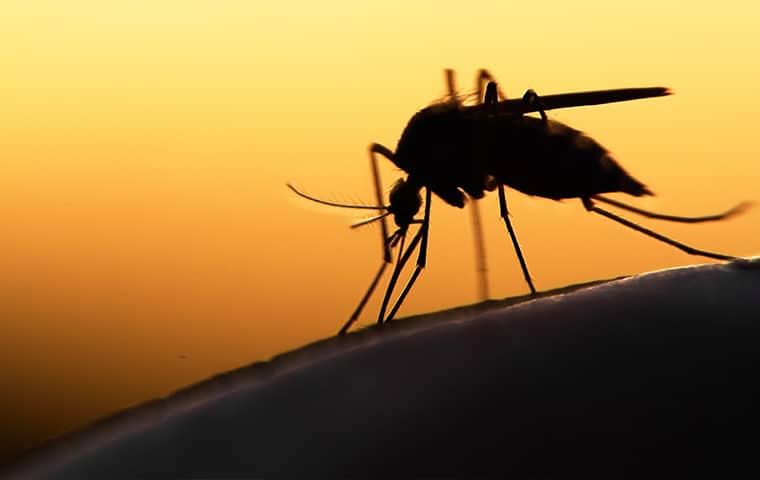 Mosquitoes can make life in Newport Beach uncomfortable. Here are four simple tips to control populations this summer:
Maintain landscaping. Trim back shrubs and trees, mow frequently, and remove all yard debris.

Address water. Turn over standing water in birdbaths and kiddie pools while also not allowing puddles in places like pool covers.

Make small changes. Mosquitoes are lured to properties in part because of humans, so opt for unscented personal products and limit time spent outside at dusk and dawn.

Bring in the pros. With professional assistance, homeowners will be able to achieve significant results and increased protection.
At Admiral Pest Control, we provide seasonal mosquito protection that yields maximum results. Our protocols are based on the principles of Integrated Pest Management, so homeowners can relax knowing that our methods are environmentally sound and will not cause harm to children and pets. We offer a monthly backpack misting service that is able to reach the nooks and crannies of landscaping and reduce mosquito populations. This is also available as a one-time service. Another service we provide is the In2Care mosquito trap system, which is an ongoing, unobtrusive solution for mosquitoes. For more information on these services, please contact us today.
Why The End Of Summer Could Mean The Beginning Of Bed Bugs In Newport Beach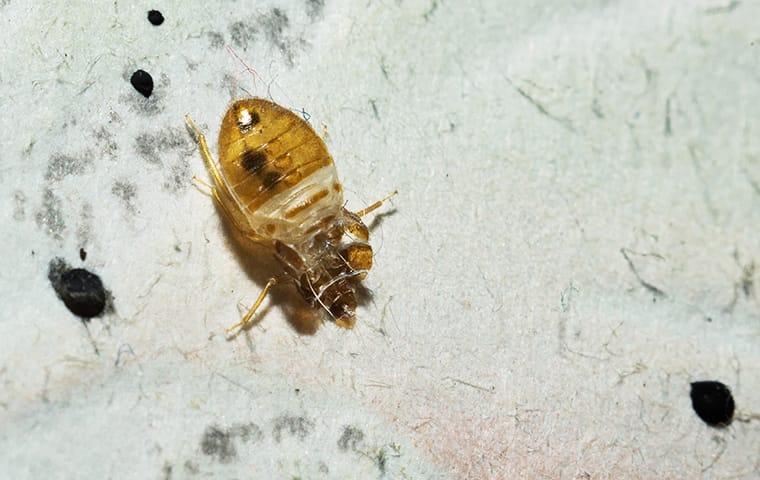 While summer in Newport Beach is a carefree time of year, the end of the season could actually mean more chances for bed bug outbreaks to erupt. One of the main causes for this scenario is the return to school. Bed bugs thrive anywhere that there are people and in a classroom, they may be harder to detect but just as easy to transfer. Additionally, cooler temperatures mean more time spent inside in general and this is where trouble starts. Bed bugs live in upholstery and by staying indoors more, residents are inadvertently increasing their exposure to bed bugs.

At Admiral Pest Control, we specialize in safe and effective bed bug removal services. Our methods include thorough inspections, fumigation, chemical application, and monitoring to ensure their complete elimination. For more information on maintaining a bed bug-free home, call us today.
Commercial Pest Control In Newport Beach
As a business owner in Newport Beach, one of your tasks is to keep your property safe, and one of the most effective ways to accomplish this is with professional pest control. At Admiral Pest Control, we have been working with local businesses since 1947. As a family-owned operation, we believe in acting with integrity and honesty at all times, which means that when you entrust your property to us, you can rest assured that we will treat it as if it were our own.
We customize every program that we implement by following Integrated Pest Management guidelines. This means that our treatments are environmentally sensitive and work to simultaneously alleviate current pest pressures and prevent new ones. We follow up with all of our customers on a monthly basis to ensure a pest-free working environment throughout the year and service a wide array of industries. For more information on our commercial pest control offerings, please give us a call today.
Schedule Your Free Inspection
Complete the form below to schedule your no obligation inspection with Admiral Pest Control, Inc..
Affiliations & Accreditations