Trusted Pest Control In Mission Viejo, CA
Mission Viejo is regarded as one of the most sought-after commuter cities in Orange County for a number of reasons. The city offers residents close proximity to both the water and the mountains, walking trails, bike paths, friendly neighborhoods, tea bars, coffee shops, and good public schools, all of which make Mission Viejo ideal for individuals, families, and retirees.
At Admiral Pest Control, we have been protecting locals from pest problems for more than 70 years. Now in our fourth generation of family ownership, it's our priority to provide customers with safe services that they can rely on. With Integrated Pest Management, we'll work to counteract the effects of current pest problems while also keeping new issues from taking shape. We also offer flexible scheduling, fair pricing, and reliable customer support so that you never have to handle pests alone. To learn more about our Orange County pest control and receive your free estimate, contact us today.
Residential Pest Control In Mission Viejo
As a fourth-generation family-owned business, at Admiral Pest Control, we want nothing more than to protect local homes from the dangers that pests pose. Our Home Protection Pest Service is the anchor of our company and it provides homeowners with quarterly protection from pests like cockroaches, ants, centipedes, and spiders, all with eco-friendly products. In addition to our general pest control plans, we offer homeowners targeted solutions for termites, bed bugs, mosquitoes, and rodents. If any issues arise between your regularly scheduled services, simply give us a call and we'll re-treat your home at no extra cost to you. To learn more about our residential pest control services, contact us today.
How Mission Viejo Homeowners Can Protect Themselves From Termites In 2022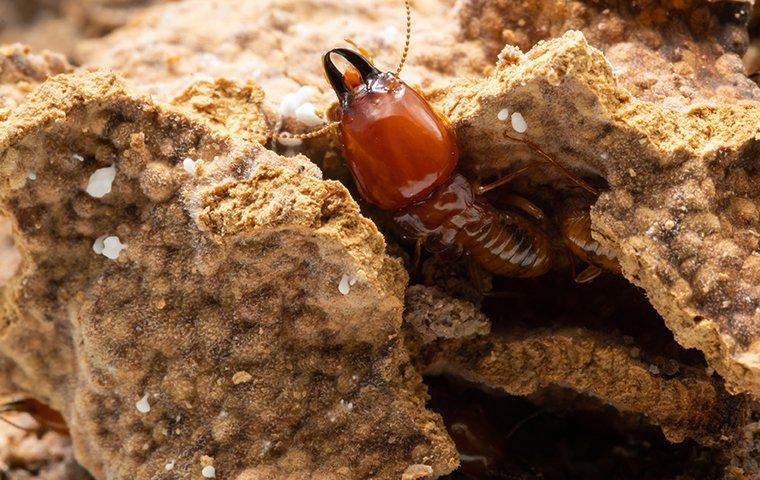 Homes across the country fall victim to termite damage every day, which ends up costing a collective five billion dollars in damage. Mission Viejo homeowners have a different choice for 2022, with services from Admiral Pest Control. Our team of pest experts specializes in various forms of termite control, all of which can benefit homeowners differently. Our offerings include:
Free inspections. Our inspection process is crucial to understanding the scope of an infestation, the type of termite that is plaguing a home, and where the trouble started.
Localized treatments. In order to address termite damage, we turn to BoraCare or Termidor®, depending on what a home's needs are.
Termite repair work. When homes need extensive amounts of repair, we provide full-service wood replacement teams.
Fumigation. For widespread infestations, we might recommend fumigating a home with Vikane gas.
Yearly termite control service. This program allows for homeowners to have ongoing protection from termites and comes with transferable terms, should a home be sold.
To learn more about our termite control services, contact Admiral Pest Control today.
Here's Why Rodents Are Such A Problem In Mission Viejo Homes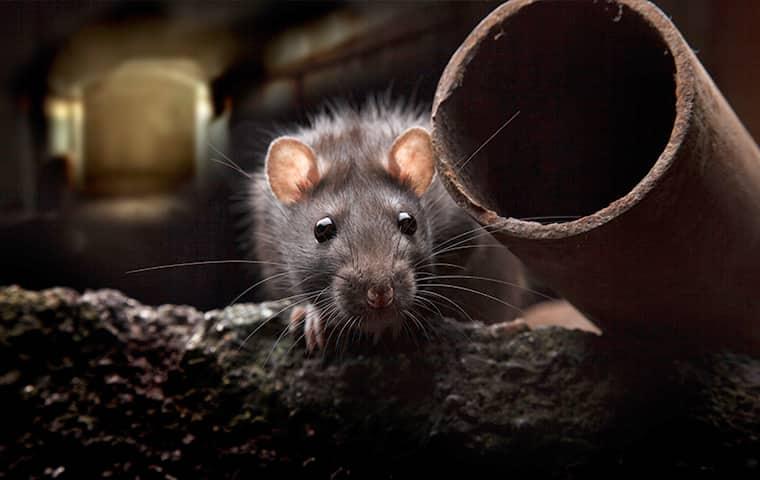 While rodents may often look like a child's pet, they are actually a really big problem for Mission Viejo homeowners for a variety of reasons. To start, rodents are often hosts to parasites like fleas, ticks, and mites because of the unsanitary or outdoor conditions that they usually live in before gaining access to homes. Having a rodent problem in the walls of a home can very easily lead to a secondary infestation of these parasites that can have serious health consequences for people and pets, like tapeworm, murine typhus, and Lyme disease. Rodents themselves leave behind piles of droppings that can irritate allergies and asthma, and possibly cause hantavirus, leptospirosis, and other illnesses. Mice and rats also have a constant need to chew, which they do in order to keep their front incisors from overgrowing. Unfortunately, this usually leads to holes in walls and frayed electrical wires. Rodents are also such a problem because they reproduce frequently, with mice being capable of producing 120 pups a year and rats producing about half of that number. This means that rodent problems are usually a lot bigger than they might appear. For the most reliable rodent control, contact Admiral Pest Control today.
Commercial Pest Control In Mission Viejo
Pest problems can be detrimental to your business on multiple levels. At Admiral Pest Control, we've been protecting businesses and the greater community from pests for four generations. Today, we implement Integrated Pest Management methods in order to customize every commercial program we put into place. We investigate every angle of your property to determine current pest activity, conducive conditions, and any entry points. By understanding your goals, budgetary requirements, and schedule, we'll tailor a plan to check every box. For more information on how commercial pest control can protect your business, contact us today.
Schedule Your Free Inspection
Complete the form below to schedule your no obligation inspection with Admiral Pest Control, Inc..
Affiliations & Accreditations