Los Angeles County, CA Pest Control Services
Los Angeles County is the most populated county in the United States, with over ten million people residing there as of 2018. If you want to protect your Los Angeles County home or business from common area pests, the professionals here at Admiral Pest Control have what it takes to provide high-quality solutions. We are dedicated to protecting residential and commercial properties from pest problems using advanced treatments and integrated pest management (IPM) methodologies. Don't allow pests to invade and take away your peace of mind. Instead, contact Admiral Pest Control today to experience life without pests!
Residential Pest Control In Los Angeles County, CA
Admiral Pest Control is a family-owned and operated pest control provider, which means we understand how pest problems can negatively affect your family and damage your Los Angeles County property. Whether you need general pest management services or treatments to deal with specific pest problems, our skilled pest technicians have your back. With quality customer service and integrated pest management (IPM) solutions, we have what it takes to help you maintain a pest-free property. Our goal is to provide high-quality home pest control services that will provide long-term results. Reach out to our experienced pest professionals today for more information about all of the residential pest control services we have to offer.
Minimize Your Exposure To Mosquitoes In Los Angeles County, CA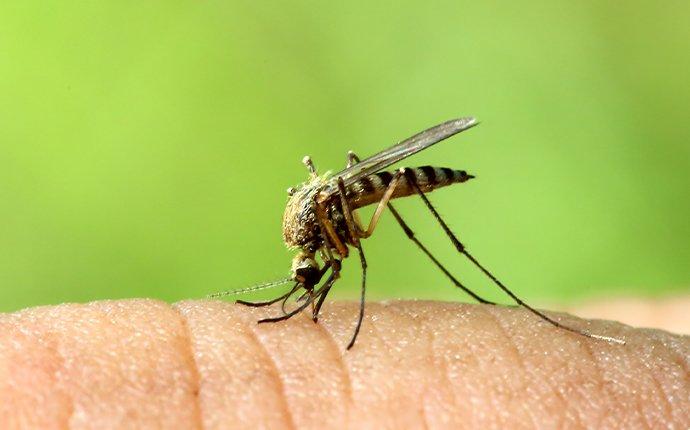 Although there are many wonderful benefits of living here in Los Angeles County, one of the downsides is that our warm, humid weather allows mosquitoes to thrive nearly year-round. These warm-weather pests become active once temperatures rise above 50 degrees and will remain active until colder weather arrives. However, here in Los Angeles County, it rarely becomes cold enough for mosquito activity to die down, which is why mosquito control and prevention is crucial. A few ways you can minimize your exposure to mosquitoes include:
Keeping your lawn trimmed short.

Cutting shrubs, weeds, hedges, trees, and other vegetation away from your property.

Replacing the water in your birdbaths every couple of days.

Eliminating sources of still or stagnant water.

Repairing dripping or leaky faucets.

Wearing insect repellent and lighter clothing when you spend time outdoors.

Installing fans around outdoor recreational areas.

Filling in low-lying areas of your lawn.

Staying indoors during dawn and dusk when mosquitoes are most active.
Mosquitoes are annoying pests that can ruin outdoor gatherings and events by leaving itchy, red welts all over your skin. Unfortunately, the problems mosquitoes cause don't stop there. Mosquitoes are responsible for transmitting a wide range of diseases each year, such as malaria, dengue, and West Nile virus. About 700 million people become infected with mosquito-borne diseases each year, and a million of those end in fatalities. These statistics are why mosquitoes are considered the most dangerous insect in the world. Reach out to the professionals here at Admiral Pest Control today to learn more about our mosquito control treatments and reduction services.

Keep Bed Bugs Out Of Your Los Angeles County, CA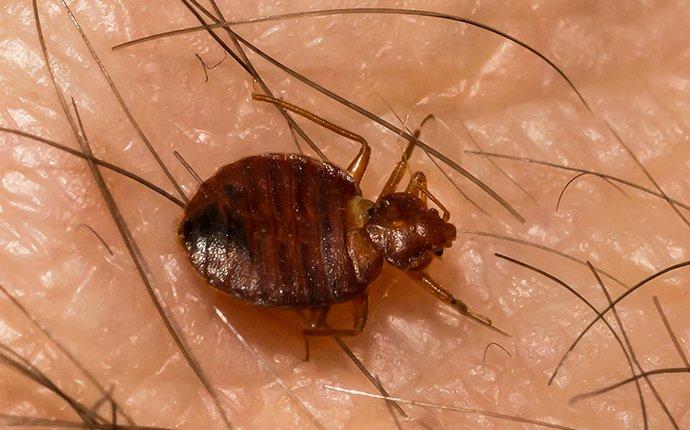 Bed bugs are resilient pests that are anywhere there are people. These small pests can withstand high and low temperatures, which is why they can live in all 50 states despite the differences in climate. Bed bugs get around by hitching rides on your bags, clothing, and belongings. To avoid bringing bed bugs into your Los Angeles County home or business, implement a few of these simple bed bug prevention tips:
Always check your hotel room for bed bugs and ask to be moved to a different room if you find any.

Keep your clothing sealed in airtight bags when you travel.

Avoid bringing used couches, mattresses, shelves, and other furniture into your home.

Place all your belongings in the washer on the highest heat setting after traveling.

Never set down your bags or possessions in public spaces such as airports, buses, and movie theaters.
If you suspect bed bugs have gotten into your Los Angeles County property, don't hesitate to get in touch with the professionals at Admiral Pest Control today.
Commercial Pest Control In Los Angeles County, CA
Owning a business isn't always easy, especially when pests have the opportunity to invade and cause problems within your establishment. Don't allow pests to damage your property, disturb your customers, and ruin your reputation. Instead, put into place a commercial pest control plan from Admiral Pest Control to keep cockroaches, termites, bed bugs, and other pests out of your Los Angeles County business. All of our pest control plans can be customized to meet the specific needs of your business, layout, and pest situation. After we've applied the initial treatments, we will maintain your commercial property by continuing to provide monthly follow-up visits to re-treat and reevaluate. Contact Admiral Pest Control today to learn more about how we deal with commercial pest control problems.
Schedule Your Free Inspection
Complete the form below to schedule your no obligation inspection with Admiral Pest Control, Inc..
Affiliations & Accreditations