Pest Control In Los Alamitos, CA
Los Alamitos regularly ranks as one of the best places to live in California, and if you live here, you know why. This LA suburb offers beautiful views, great weather, and easy access to famous beaches. But life here isn't always perfect. Like the rest of California, we deal with our share of pest problems.
The good news is that we are here to prevent those problems. We are Admiral Pest Control, and we have been providing pest control in Los Alamitos and the surrounding areas since 1947. We take pride in offering high-quality pest control at fair prices with a focus on customer service. Call us today to learn what we can do for you and your pest problems.
Residential Pest Control In Los Alamitos
When you come home after a long day of work, school, or running errands, the last thing you want to do is deal with issues around your house. You want to kick back and relax, enjoy time with family and friends, and not be bothered. But when you have a pest infestation in your home, all these things become almost impossible.
At Admiral Pest Control, we know how important it is to live in a home free of pests. That is why we specialize in offering residential pest control plans that are guaranteed to protect your home from over 20 common area pests, including:
Ants
Spiders
Earwigs
Silverfish
Fleas
Ticks
Cockroaches
Our plans cover these pests and many more. They are also environmentally friendly and safe for your whole family. All our plans include an inspection, an initial treatment, and quarterly follow-up treatments guaranteed to keep your home pest-free.
Call us today and let one of our highly-trained technicians get to work on your pest problems, so you can enjoy life without worrying about pests and the issues they can cause.
How To Remove Factors From Your Alamitos Property That Attract Termites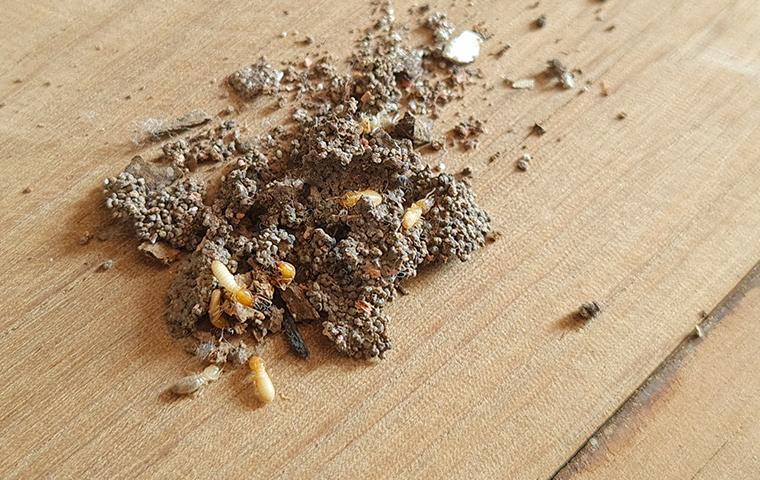 Termites are a pest homeowners in Los Alamitos fear, and with good reason. They don't bite or sting but can do massive damage and cost you big money. These so-called "Silent Destroyers" cause an estimated five billion dollars in damage annually across the United States, and here in Los Alamitos, we have two species of termite to worry about.
Fortunately, there are steps you can take to avoid attracting both subterranean and drywood termites to your home, including:
Eliminate leaf debris, fallen trees, stumps, and old mulch from your yard.
Eliminate excess moisture around your home by fixing leaking pipes, ensuring gutters are functioning correctly, not overwatering your lawn, and using a dehumidifier or fan in humid areas of your home.
Keep your crawl spaces well-ventilated and remove wood debris.
Always inspect items for signs of termite damage before bringing them into your home.
The best way to prevent termites is with a termite control plan from us at Admiral Pest Control. We conduct annual termite inspections and use both the BoraCare and TermidorⓇ systems to treat your home and prevent termites.
We also offer fumigation treatments if you are dealing with a widespread infestation and can do termite repair work after the infestation has been eliminated. Whatever your termite control needs, call us today.
Rodent Control The Easy Way In Los Alamitos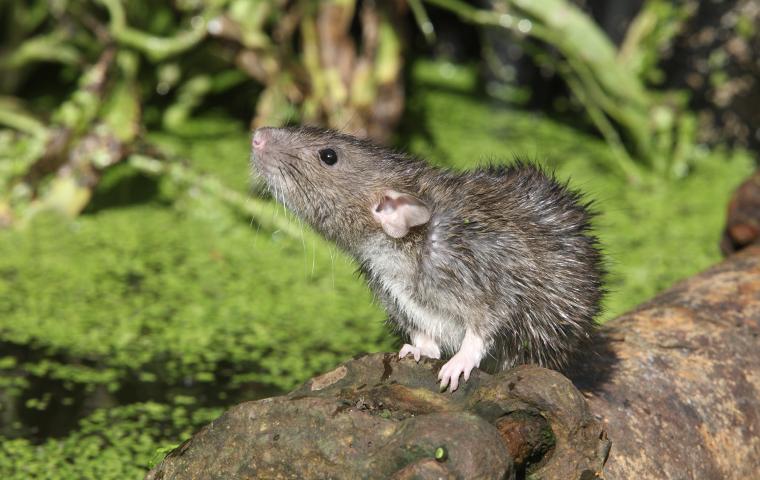 If you see a rodent in your home, you may be tempted to handle it on your own. You can run out to the store, buy some traps and poisons, catch a few rodents, and think you are solving the issue. Unfortunately, because of how fast rodents breed and how hard they are to find, DIY rodent control methods are rarely effective against an active infestation.
Instead of wasting your time with DIY methods that don't get to the root of the issue, call us today for professional rodent control. We'll inspect your home and develop a plan to solve your particular rodent problem. We will also work with you to seal entry points to prevent future infestations and sanitize areas where rodents were living, keeping your home safe and rodent-free.
Commercial Pest Control In Los Alamitos
If you own a business, you understand how important reputation is. You know that your best advertisement is your customers talking to their friends and recommending your company. Whether you run a restaurant, laundromat, boutique clothing store, or massive office building, nothing can ruin your reputation in the Los Alamitos community faster than a pest problem. Pests won't only ruin your reputation and drive away customers. They can also destroy your building and your inventory and jeopardize the health and safety of everyone on your property.
The best way to protect your business, employees, and customers is with a commercial pest control plan from Admiral Pest Control. We'll inspect your commercial property for signs of pests and conditions that could cause future pest issues. Then we will work with you to develop a customized plan and treatment schedule to meet the needs of your business without interfering with your operation.
If pests are causing you unnecessary headaches and threatening your business, call us today. We'll take care of your pest problems so you can focus on everything your company needs to succeed.
Schedule Your Free Inspection
Complete the form below to schedule your no obligation inspection with Admiral Pest Control, Inc..
Affiliations & Accreditations