Dependable, Experience Pest Control Services In Long Beach, CA
Long Beach is a coastal city located in the southern portion of Los Angeles County and is home to contemporary and modern art museums as well as shopping opportunities. Unfortunately, many common pests also live in our area and are known to invade properties year-round. If you want to keep your home, business, or family protected from the damage and danger that pest infestations pose, the professionals at Admiral Pest Control can help. With over 70 years of experience in the pest control industry, you can depend on us to provide effective, long-lasting pest control solutions every time. Keep pests out of your Long Beach home or business with a little help from the experienced pest technicians here at Admiral Pest Control. Our goal is to provide high-quality pest control services that will keep your property protected throughout the entire year.
Residential Pest Control In Long Beach, CA
Keeping common area pests out of your Long Beach home is often an exhausting and difficult task. But when you contact the pest professionals here at Admiral Pest Control, you can rest easy knowing that the protection of your home and family are in good hands. Admiral Pest Control is a family-owned and operated pest control provider that has been keeping homes and businesses protected from a wide range of pest problems since 1947. We treat our customers like family by providing nothing but the best home pest control services and solutions year-round. We offer free home pest inspections to identify potential pest threats and harborage areas. Then we recommend services based on our findings and the needs of your Long Beach property. Give us a call today to ask about all of our residential pest control options or to schedule your free inspection.
Disinfection Services In Long Beach, CA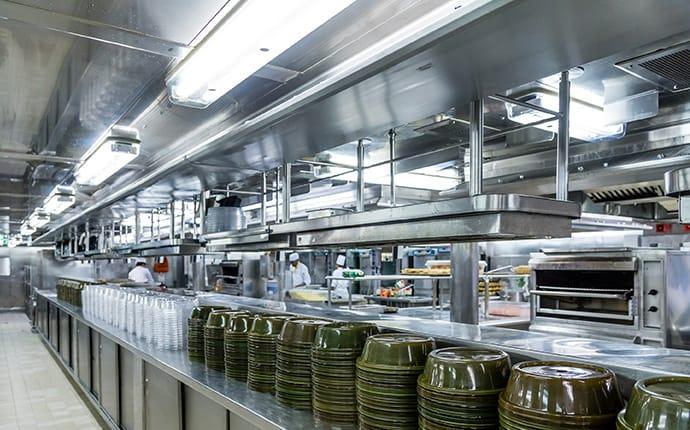 With recent events, keeping your business, employees, and customers protected from harmful bacteria and viruses is now more vital than ever. The most effective way to sanitize your business is with disinfection services from Admiral Pest Control. Our disinfection services include:
The use of an EPA-registered product designated as a disinfectant on the N List.

Thorough wipe-downs of all high-touch surfaces that are prone to moisture.

Surface applications of our disinfecting product.
No matter what type of Long Beach business you own, Admiral Pest Control can help keep it sanitary and disinfected with our high-quality disinfection services. Don't hesitate to get in touch with us today to learn more.
Why Long Beach, CA Residents Need Professional Termite Control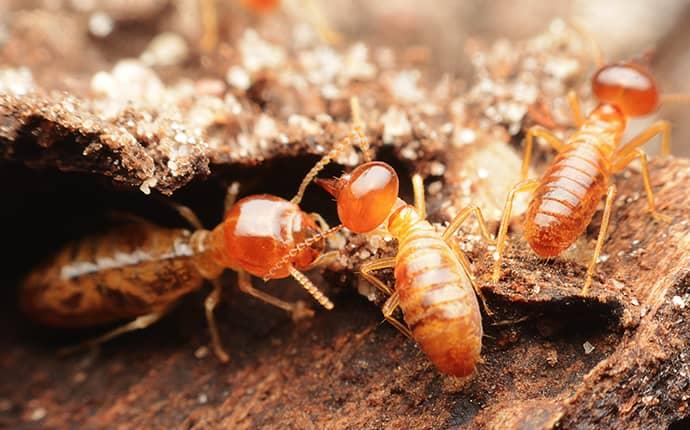 Most people have heard about termites and the massive destruction they can cause in residential and commercial properties. However, not everyone has had the unfortunate experience of dealing with a termite infestation in their Long Beach home or business. Termites are small, white insects that feed on cellulose, a material found in wood. The most common termite species in the United States are eastern subterranean termites, which live in large underground nests. Termites invade silently and can remain hidden for several years as they cause damage to the structure of your property. The amount of damage termites cause depends on how large their colony is and how long they can remain undetected.

Most termite infestations are only discovered after significant damage has already been done. Termites cost United States property owners about 5 billion dollars every year. When it comes to dealing with termites, it's important to contact the professionals here at Admiral Pest Control for help. We provide free termite inspections to accurately identify where termites are hiding and form a plan of action to get rid of them. Then we apply effective termite treatments based on the size, species, and location of your infestation. For localized termite infestations, we perform spot treatments, which may include the use of BoraCare or Termidor®. We also provide fumigation services to get rid of widespread infestations of drywood termites. No matter what you need, Admiral Pest Control has you covered. Get in touch with us today to get started!
Commercial Pest Control Services In Long Beach, CA
It takes a lot of time, effort, money, and dedication to keep your business running. And when pests invade, all the hard work you've put into making your Long Beach business successful is put at risk. Not only can pest infestations make your job harder, they can also damage property, spread diseases, and ruin the reputation of your establishment. We provide excellent commercial pest control services by utilizing Integrated Pest Management (IPM) technologies and customized treatment methods. At Admiral pest Control, we understand that each business is unique and requires a unique pest control plan, which is why we will work with you to develop a pest control plan designed specifically for your business. Protect your Long Beach property from rodents, insects, and other pests by partnering with the local pest technicians here at Admiral Pest Control.
Schedule Your Free Inspection
Complete the form below to schedule your no obligation inspection with Admiral Pest Control, Inc..
Affiliations & Accreditations