Quality Pest Control Services In Lakewood, CA
Lakewood is a city built on the promise of the American dream. In our diverse community, we treat each other with kindness and respect and work together to keep our neighborhoods safe and peaceful. People who live here know they can rest easy at night with a community that cares about them.

At Admiral Pest Control, we understand how important it is to feel safe in your own community. Since 1947, we have provided southern Los Angeles County and Orange County with outstanding pest control services.

We work with our customers to create custom treatment plans for both homes and businesses with monthly, bi-monthly, and quarterly service options available.

If you're experiencing pest problems in Lakewood, CA or would like to learn more about pest control options, get in touch with the experts at Admiral Pest Control today.
Residential Pest Control In Lakewood, CA
Admiral Pest Control takes pride in being a legacy family business. For more than 75 years, our family has solved pest problems of all shapes and sizes. And when you work with us, you're part of the family, too.
As we would with our own family, we want to ensure the health and well-being of our customers in Lakewood. We specialize in termite, bed bug, and mosquito control as well as insulation repair to protect your home from troublesome pests. We also offer free inspections for your home and will develop a customized treatment plan for your needs.

Here's what to expect when you choose Admiral Pest Control:
Over-the-phone consultation to discuss your problems and provide you with an estimate.
A thorough inspection of your property for all pest problems, free of charge.
Exterior and interior treatment of your property available on a monthly, bi-monthly, or quarterly basis.
Attic cleanup from rodent damage including sanitation and insulation removal.
T.A.P. pest insulation installation that reduces heating costs and repels pests like termites, silverfish, cockroaches, and more.
To speak with one of our expert technicians about your pest problems, get in touch with us today.
Do You Need Disinfection Services In Lakewood, CA?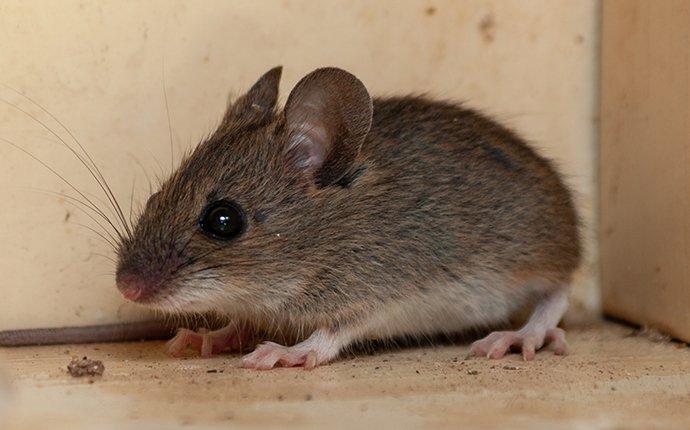 Property damage from pests is expensive to repair, but contamination from pests can be even worse. When rodents infest your property, they leave behind disease-ridden droppings that can transmit harmful diseases like salmonellosis and hantavirus. For disinfection services in Lakewood that you can rely on, trust Admiral Pest Control.

Common pest infestations that require disinfection services include:
Our treatment disinfects the surfaces where pests congregate, breed, and feed. The application kills all viruses and bacteria and restores surfaces to a sanitary condition.

In addition to disinfection services, we offer insulation removal and installation. Attic areas often become filthy with disease as a result of pest infestation and your insulation can become contaminated. We will remove any damaged or contaminated insulation, disinfect the affected area, and replace your insulation with cost-efficient, pest deterrent T.A.P. insulation.

T.A.P. insulation is composed of a specially treated brown cellulose material that repels the most common problem insects like termites, ants, and cockroaches. This unique insulation can only be installed by certain certified pest control companies like Admiral Pest Control.

For disinfection services for your home or business in Lakewood, CA, get in touch with us today.
Guide To Avoiding Bed Bugs In Lakewood, CA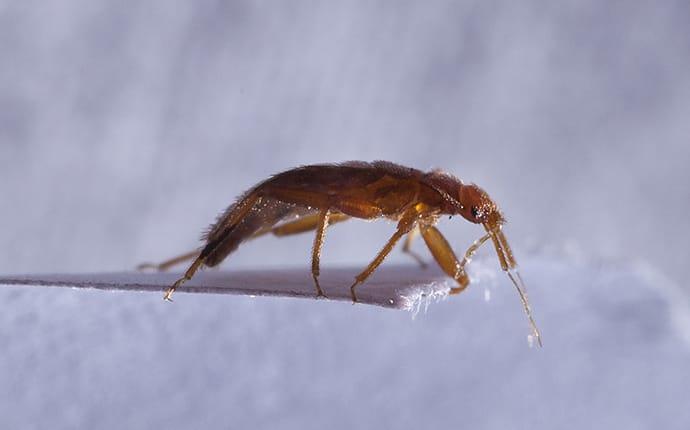 Are you waking up with itchy marks on your arms? Finding strange red dots on your sheets? Well, you might have bed bugs. Bed bugs are aggravating parasites that feed on our blood as we sleep. Once an infestation begins, it can quickly grow out of control and ruin your quality of life. So, the best method to deal with bed bugs is to avoid getting them in the first place.

Here are a few pointers on how to avoid bed bugs in Lakewood, CA:
Mind your belongings when traveling. If you're staying in a hotel, use coat hooks, closets, or luggage racks to hang your bags and other belongings and keep them off the carpet, bed, and upholstered furniture.
Inspect secondhand furniture. If you're bringing home used furniture, be sure to give it a thorough inspection. Put the furniture over a white sheet and shake it out. Comb through seams in the upholstery for bed bugs, eggs, and shed skin. Shine a flashlight on any dark areas on the underside of furniture.
Be careful at the laundromat. Use separate folding tables and keep your laundry separated from the laundry of other customers. When using the dryer, turn it up to the hottest setting to kill any possible bed bugs.
If you have a bed bug infestation, you need professional assistance. Admiral Pest Control has the experience and expertise to get rid of bed bugs once and for all.
Get in touch with us today for relief from your bed bug problems in Lakewood, CA.
Commercial Pest Control In Lakewood, CA
When you have pests, your business suffers. In the interest of keeping your employees and customers safe from disease, your products and equipment free from damage, and your good reputation intact, you need support from Admiral Pest Control.

At Admiral, we use an Integrated Pest Management approach to get rid of pests at the source and work with you to develop a commercial treatment plan that fits your Lakewood business. We offer both indoor and outdoor solutions and specialize in targeting termites, bed bugs, and mosquitoes.

So, why choose Admiral Pest Control for your business?
Our Integrated Pest Management approach ensures that your pest problems are effectively eliminated with minimal impact on the environment, your employees, and your customers. We will investigate your facility for all pest activity, treat affected areas, and monitor and report on progress.
Working with your budget and within the particular regulations of your industry, we will create a treatment plan made for your unique needs.
We will provide monthly follow-ups to ensure that your pest problems are solved. Our technicians will retreat your facility as needed so your business remains pest-free all year long.
If your business is experiencing pests, don't wait until it's too late. For the best commercial pest control in Lakewood, CA, call the experts at Admiral Pest Control.
Schedule Your Free Inspection
Complete the form below to schedule your no obligation inspection with Admiral Pest Control, Inc..
Affiliations & Accreditations