Quality Pest Control Services In Laguna Hills, CA
Known as one of the most desirable suburban cities in Southern California, Laguna Hills offers its residents a little bit of everything. The city itself is filled with parks, local eateries, and well-regarded public schools. However, on the outskirts, there's access to Crystal Cove State Park and the idyllic Pacific Ocean. Since 1947, Admiral Pest Control has been keeping Laguna Hills properties pest-free through superior services and our unmatched attention to detail. To this day, businesses and homeowners continue to choose Admiral Pest Control because we offer same-day services, emergency services, and flexible scheduling. For more information on how you can keep pests off of your property, contact us today!
Residential Pest Control In Laguna Hills, CA
When it comes to protecting your Laguna Hills home from pests, you want a team that is going to go the furthest to meet your needs. Look no further than Admiral Pest Control. Since 1947, our family-owned business has been the solution for all of your pest problems. With our home protection pest service, we guarantee a pest-free home, environmentally sound treatments, and a price point for everyone's budget. In addition to general pest services, we offer a specialty plan that includes mosquitoes, ticks, and cockroaches, to name a few. No matter what level of service you choose, Admiral Pest Control will always provide you the best. Contact us today for more information on customizing a home pest control plan to fit your needs.
How Professional Rodent Removal Helps Laguna Hills Homeowners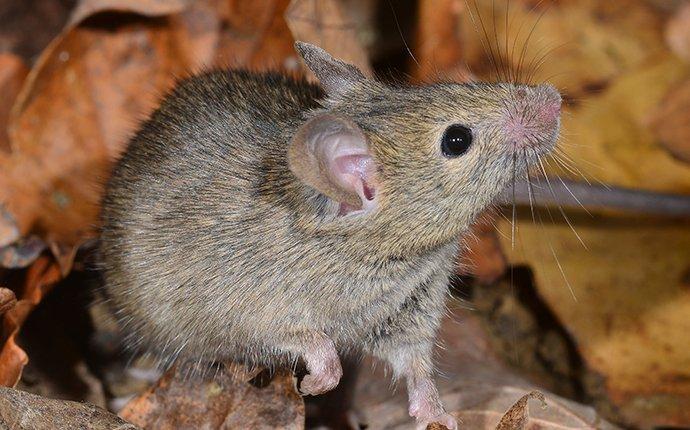 Rodents are parasite-ridden scavengers that might look like a child's pet but are far more dangerous. Many times, Laguna Hills homeowners may try to trap mice or rats on their own, however, this is a job that is best left to the professionals. Here are some of the ways that you can benefit from pro assistance:
A more secure home foundation. Because rodents chew at openings in your home's foundation, they leave it exposed and primed for other pests to follow suit. With professionally installed exclusion, you'll have a secure barrier around your home.

Limited exposure to diseases and viruses. When rodents make it inside your home, they bring with them pathogens that lead to very serious diseases and viruses, like hantavirus. They also bring with them parasites like fleas, mites, ticks, and bed bugs and the issues that those pests imply.

Structurally sound walls. Because they need to chew constantly to keep their incisors from overgrowing, rodents will make anything a chew toy, including your walls and electrical wires. These acts could lead to unstable walls as well as house fires.

Unharmed belongings. While rodents are busy making their nests, they tend to gather clothing items and papers, and they don't care if it's your wedding dress or the gas bill.
For more information on how you can steer clear of rodents, contact Admiral Pest Control today.
What Smells Do Laguna Hills Mosquitoes Hate?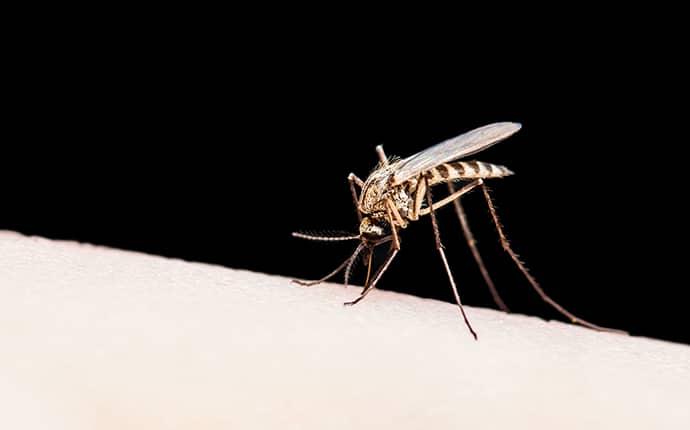 With mosquito season-spanning approximately half of the calendar year, these pests can be brutal. They hang around Laguna Hills properties primarily during dusk and dawn, waiting for the perfect moment to find a human to feed off of. The female mosquito inflicts this annoyance because it requires blood to reproduce. And the truth is, mosquitoes are attracted to so many characteristics of humans that they can prove difficult to get rid of. Here are some scents that are said to repel mosquitoes from Laguna Hills properties:
Lemongrass

Citronella

Peppermint

Cedarwood

Clove

Eucalyptus

Lavender
While some Laguna Hills homeowners may opt to diffuse essential oils of these scents, they will not truly get rid of the reason why mosquitoes keep coming back. That's why for the most comprehensive and safest protection against mosquitoes, contact Admiral Pest Control today.
Commercial Pest Control In Laguna Hills, CA
Keeping your business free from pests can be a tall task no matter the type of business that you run. At Admiral Pest Control, we have more than 80 years of experience working with commercial customers, so we know how to make this a reality. All of our treatment plans are customized to your needs but are all based on the principles of Integrated Pest Management. This means minimal chemical application, treatments that are safe for people and the environment, and actually understanding why a problem is happening, rather than simply covering it up. Once we've treated your pest problem, we typically recommend monthly follow-ups to ensure a pest-free environment. And in addition to general pest control, we offer specialty services for pests such as bed bugs, rodents, and mosquitoes. No matter the type of service you choose, we always offer flexible scheduling, a pest-free guarantee, and emergency services on your schedule. To schedule your free inspection, contact us today.
Schedule Your Free Inspection
Complete the form below to schedule your no obligation inspection with Admiral Pest Control, Inc..
Affiliations & Accreditations