Trusted Pest Control In La Mirada, CA
La Mirada might be located in close proximity to major cities such as Los Angeles, Anaheim, and Long Beach, but it's a thriving community in its own right. It's the home to educational institutions, globally inspired dining, and shops like quirky vintage outlets. Living in La Mirada also means having access to local golf courses, bike paths, and countless other opportunities to enjoy the outdoors. But the area's homeowners and businesses also have to deal with pest problems such as termites, bed bugs, and rodents, all of which are best served with some professional intervention.
At Admiral Pest Control, we have been treating our customers like family since 1947. Our trusted pest control in La Mirada, CA, can address a broad range of pest problems, from common invaders to pests that require more specialized treatments. We work with both homeowners and businesses to help find reliable solutions no matter what the situation presents. As a member of the Admiral Pest Control family, you'll also benefit from our superior customer support and same-day services. To schedule your free inspection, call us today.
Residential Pest Control In La Mirada, CA
At Admiral Pest Control, we help La Mirada homeowners stay pest-free throughout the year with our environmentally friendly quarterly treatments. Our company has been working in the area for more than 70 years, so our commitment to the community runs deep. When you partner with us, you can expect thorough property inspections at every visit along with high-quality treatments such as de-webbing and the application of granular bait. These services will protect your home from 20 common household pests. We also offer specific services for pests such as mosquitoes, bed bugs, rodents, and termites so that you are always protected. To learn more about our residential pest control solutions in La Mirada, please call us today.
Five Tips To Avoid Mosquito Bites In La Mirada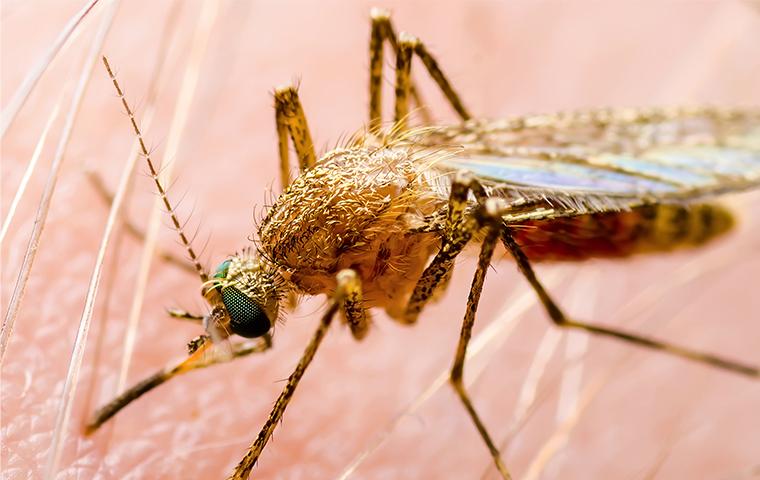 The mosquito bites that you can get in La Mirada can be irritating but they can also be potentially harmful to your well-being. Here are five quick tips to limit your exposure to mosquitoes:
Use a topical. There are EPA-approved topical applications such as picaridin, lemon eucalyptus oil, and DEET that may all provide some relief from mosquito bites.
Change up your bathroom routine. Scented products are notorious for attracting mosquitoes, so you might want to consider using unscented shampoo, soap, and even detergent.
Plan your day. Mosquitoes are most active during the hours of dusk and dawn. In order to avoid them best, try limiting your outdoor activities at these times.
Make a few other habit changes, too. These pests are lured by body heat and other factors. Try to stay cool with a personal fan and aim to consume fewer alcoholic beverages.
Work with a professional. If you want to see a reduction in mosquito populations around your property and avoid their bites, consider partnering with a pest control expert for routine treatments.
For more information on mosquito control in La Mirada, call Admiral Pest Control today.
Why DIY Bed Bug Treatments Are Ineffective In La Mirada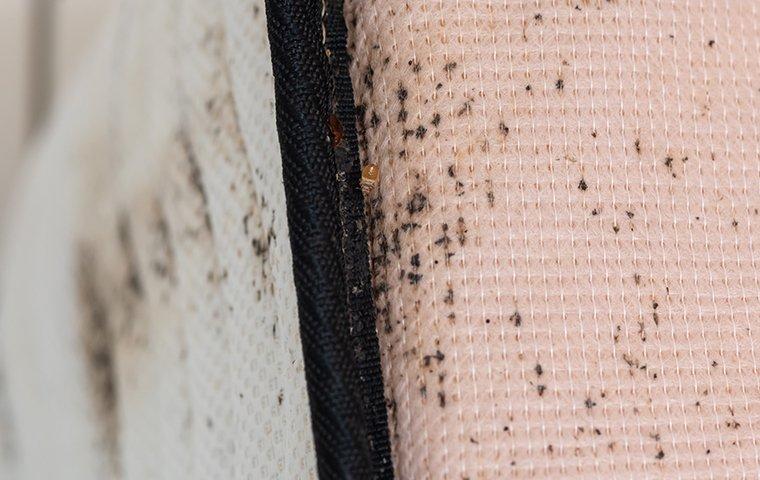 DIY methods may be a very tempting approach to the bed bug infestations in La Mirada, but they are not the most effective means of elimination. A bed bug infestation is a far more complex pest problem than most people think. These pests come out only at night while people are asleep, and during the day, they often live inside furniture or electrical outlets, which makes them tricky to spot. While pest control professionals have been trained to spot these infestations, the average person will not be able to find them. This can make using any DIY product even more difficult.
To complicate matters, bed bugs are capable of rapid reproduction, which store-bought products cannot tackle. The average female bed bug will lay between one and five eggs a day after she's eaten and upwards of 500 in her lifetime. Infestations can easily become overgrown and stubborn. Bed bugs are also known to survive for nearly six months without sustenance in the colder weather, so it's entirely plausible that people assume an infestation has resolved when, in fact, it's just dormant. Luckily, professionals like the team at Admiral Pest Control have the training and treatments that are required to completely eliminate a bed bug outbreak. For more information on bed bug removal in La Mirada, call us today.
Commercial Pest Control In La Mirada, CA
Rather than struggle with potential pest problems in your La Mirada business, let Admiral Pest Control help. We have been servicing the area's businesses since 1947 and we continue to do so with pride. Our pest control technicians follow the Integrated Pest Management method when treating all of our customers because it is the industry's gold standard. It allows us to create sustainable change in a way that doesn't solely rely on product applications. We'll perform comprehensive inspections and monitor your business closely so that we are always treating your current concerns. For more information on our La Mirada commercial pest control offerings, please call us today.
Schedule Your Free Inspection
Complete the form below to schedule your no obligation inspection with Admiral Pest Control, Inc..
Affiliations & Accreditations