Quality Pest Control Services In Hawthorne, CA
​​Located in the greater Los Angeles metropolitan area, Hawthorne is a diverse small city that can boast access to Manhattan and Hermosa Beaches while also having easy access to Los Angeles and Santa Monica. But with its own collection of shops, restaurants, and parks, Hawthorne provides its residents with everything they desire. The area is moderate to warm all year round, which makes those breezy trips to the beach all the more enjoyable. That said, these temperatures can also pave the way for pests like bed bugs, termites, and rodents who will invade your property.
That's why Admiral Pest Control is here. Since 1947, our family-owned and -operated business has been providing the homes and businesses of the greater Los Angeles area with premier pest control. It's our mission to always treat our customers like family, which is why we offer free estimates, flexible scheduling, and same-day services when possible. Whether you're dealing with a current pest problem or are looking to prevent one, contact us today.
Residential Pest Control In Hawthorne, CA
Pest problems that happen inside the home can be anxiety-producing and costly to rectify, but it doesn't have to be that way. At Admiral Pest Control, we're proud to be family-owned since our establishment in 1947, which is why we treat every customer like they were our own family. The key reasons why people keep choosing us to take care of their homes are because we offer a comprehensive pest control plan that includes over 20 pests like spiders, silverfish, ticks, and cockroaches; all of our treatments are environmentally friendly; and because we always aim to provide affordable, value-driven services. That's why you won't find anyone like Admiral Pest Control. We have seven decades of experience providing homeowners with unparalleled services and safe results, so let us bring that to your home. Contact us today for your free inspections and keep your home free from pests.
Why Now Is The Time To Protect Your Hawthorne Home From Termites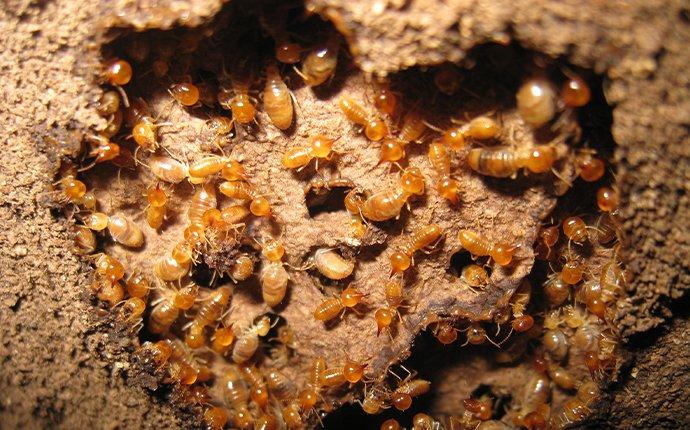 Termites are known to invade wood of any kind, whether they have a bridge to it or not. Sometimes they're attracted to wood that's been weakened due to fungus, and sometimes they make their way through a mulch bed that's aligned with your Hawthorne home's foundation. Once they've gained access to the wood in and around your property, termites have the ability to chew continuously without ever stopping.
Because they build their colonies in hard-to-see or hard-to-access areas, homeowners may have active termites for years and never actually know it. Termite damage can easily lead to an unstable and unsafe home. Each year, termites cost American homeowners an average of 5 billion dollars in damage, with each household spending anywhere in the ballpark from $1,000 to $3,000 to rectify their problem. That's why now is the right time to protect your home from termites. There is no better course of action than termite monitoring with assistance from Admiral Pest Control. Contact us today for more information on keeping your home free of termites.
What Smells Will Keep Hawthorne Bed Bugs Away?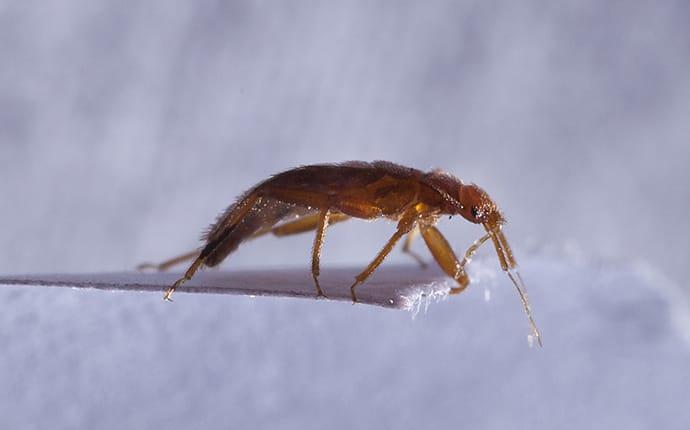 Bed bugs are one of the easiest pests to pick up while you're out and about in Hawthorne. They invade public spaces because they're constantly searching for a blood meal, which they require in order to survive. Once they get inside your Hawthorne property, getting rid of bed bugs can be a hassle. They hide in hard-to-see areas like inside furniture or mattresses, only to attack while you're in your sleep. That said, there are a few smells that may be considered effective in keeping bed bugs away. The linalool compound family, which includes lavender, cinnamon, basil, and citrus, is unappealing to bed bugs. These pests also despise the scent of vinegar because it is an acetic acid that overwhelms their nervous systems and dries out their exoskeletons. Lastly, bed bugs can't stand the scent of garlic, as it contains the compound allicin.
When it comes to dealing with bed bugs, preventive measures are always the way to go. Contact the team at Admiral Pest Control for complete protection against bed bugs today.
Commercial Pest Control In Hawthorne, CA
Don't let pests impact your business. It sounds simple, but can sometimes feel like a tall task. Since 1947, Admiral Pest Control has been servicing commercial customers of the greater Los Angeles area with environmentally friendly pest control that they can trust. We always aim to provide the highest quality solutions to all of your problems, no matter the industry. Utilizing Integrated Pest Management, we're focused on not just getting rid of the problem, but getting to the core of it so we can truly prevent it from recurring. We work with warehouses, apartment complexes, retail, hotels, food service and more, so we're equipped to handle all of the requirements your industry may have. Together, we'll customize a treatment plan that gives you peace of mind and ensures that you'll always be open for business. Contact us today for more information about keeping your business safe from pests.
Schedule Your Free Inspection
Complete the form below to schedule your no obligation inspection with Admiral Pest Control, Inc..
Affiliations & Accreditations