Quality Pest Control In Hawaiian Gardens, CA
Hawaiian Gardens, aptly named after a refreshment stand that went up in the 1920s and covered with palm fronds and bamboo, was the area's landmark for many years and a pinnacle for creating the paradise we all know and love. As the smallest city in Los Angeles County, this tight-knit community helps every residential and commercial property owner thrive. We're here to do our part in serving this wonderful community we care about.
If you're looking for the best service for pest control in Hawaiian Gardens, you've come to the right place. Since 1947, our family-owned company has been proudly helping our friends and neighbors get rid of pests. Admiral is the oldest family-run company in the area, and we're here to help whenever you need exceptional pest control services to restore the health and safety conditions of the property you love.
We're honored to be the most trusted pest control company in southern Los Angeles County and all of Orange County. By caring for our customers like family, we've built a loyal customer following in this wonderful area. Reach out to our team of local professionals to learn how we can help you preserve your property by putting pests in their place.
Residential Pest Control In Hawaiian Gardens
When you need the most reliable service for home pest control in Hawaiian Gardens, CA, you need help from Admiral. Our process starts with a quote given over the phone. Then, we'll schedule our initial service visit with you.
Once we make our way out to your property, we'll ask you about what you've been seeing and experiencing with regard to pest activity. Then, we'll start with an exterior treatment and treat the interior of your property if requested. We'll focus on potential entry points and hot spots to stop pests.
We offer monthly, bimonthly, and quarterly ongoing services to keep the property you're proud of pest-free. You can rely on us to help maintain the high-quality health and safety conditions you and your property deserve. Give us a call to get your first service quote today.
We look forward to hearing from you soon.
How To Prepare For Termite Swarming Season In Hawaiian Gardens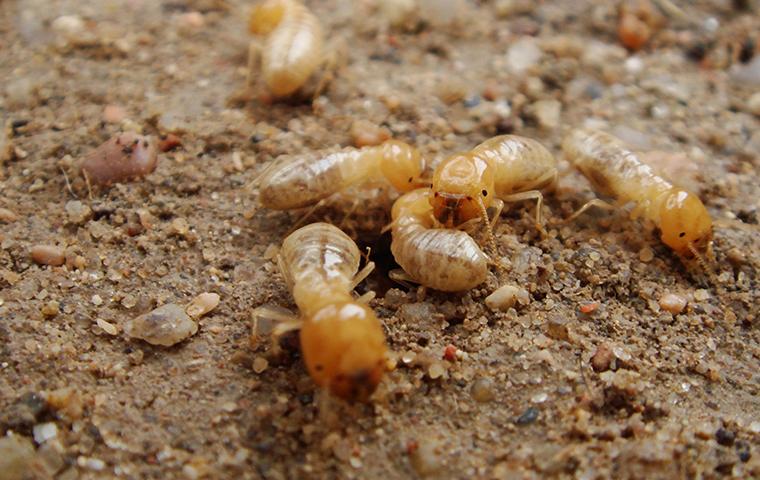 If termite swarming season is just around the corner, it's time to schedule your appointment for a termite inspection in Hawaiian Gardens with Admiral. We'll prepare your property for the season by making sure termites haven't tried to make your property their new habitat already.
We'll inspect your property for evidence and damage done by termites, looking at any areas with wood and probing for termites. We'll look carefully for droppings and damage, mud tubes, and more. Then, our inspectors will make termite reports and provide you with recommendations according to what they found.
If they recommend termite control in Hawaiian Gardens, we'll be here to help. Whether you need your property or the soil treated, we can do it. You can count on us to stop termites from taking a toll on your property. Give us a call to learn more about these services today.
Five Tips To Limit Mosquito Activity Around Your Hawaiian Gardens Home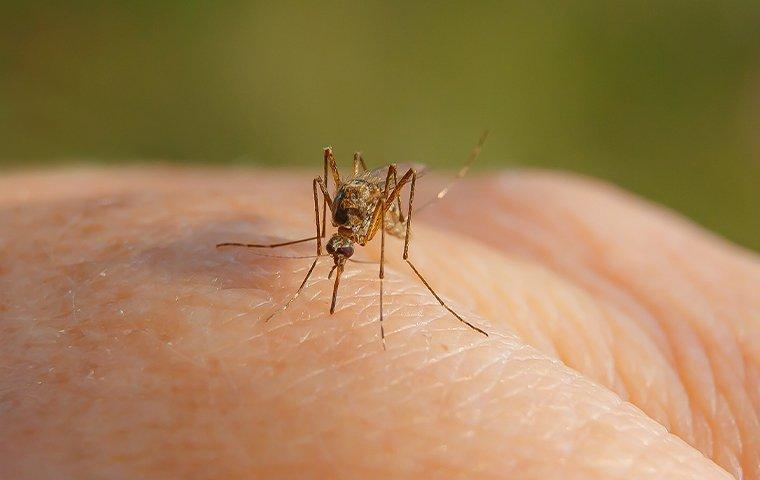 Mosquitoes are not fun when they're swarming your property. Let's look at five effective tips to reduce mosquito activity around your home.
Get rid of areas of standing water on your property where mosquitoes will breed.
Remove excess vegetation to reduce shady resting areas mosquitoes will gravitate to.
Avoid going outdoors at dusk and dawn.
Wear clothing with adequate coverage to minimize the chances of getting bitten.
Wear insect repellent when spending time outdoors.
When these measures aren't enough to keep the mosquito population on your property under control, it's time to call in our local experts for mosquito control in Hawaiian Gardens. We'll make mosquitoes manageable in no time.
Commercial Pest Control In Hawaiian Gardens
We're the company to call on whenever you need commercial pest control in Hawaiian Gardens, CA. We currently serve the following types of commercial establishments in the area:
Apartments
Condominiums
Townhouse Associations
Food Service Establishments
Government & Military Buildings
Hotels
Healthcare Establishments
Retail Buildings
Industrial Buildings
Warehouses
If you own any of these types of commercial establishments, we're here to help. We start the process by meeting with you to find out what pests you're having problems with and how they're impacting your business. We'll pinpoint conducive conditions and create a treatment plan tailored to the specific issues you're experiencing. Then, we'll implement a customized treatment that will exceed your expectations while staying on budget.
We know that commercial pest control must be thorough in order to preserve the brand voice you've worked so hard to build. We work within your requirements, so you can count on us for continuous service. Contact our team today to learn how we can protect your business and help your company thrive in a pest-free environment.
Schedule Your Free Inspection
Complete the form below to schedule your no obligation inspection with Admiral Pest Control, Inc..
Affiliations & Accreditations