Schedule Your Free Inspection!
When you partner with Admiral Pest Control for termite control, you can count on us to get rid of your termite problem, guaranteed. Contact us to get started with your free inspection!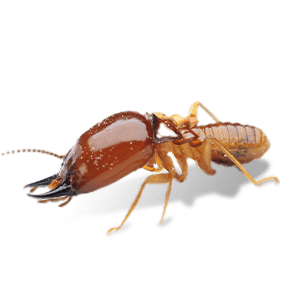 We Get Rid Of Termites!
No one should have to worry about termites damaging their home without them knowing. To help you avoid termite damage and keep your property termite-free, we offer comprehensive termite control plans to eliminate and prevent termites. If you're looking for a professional termite exterminator near you, then Admiral Pest Control is the best choice!
Our Effective Termite Control Process
Here in Southern California, termites are a major problem for property owners. At Admiral Pest Control, we offer comprehensive termite control programs focused on not only eliminating the termites on your property, but also on preventing future termite problems. Protecting your home from termites begins with termite control from Admiral Pest Control!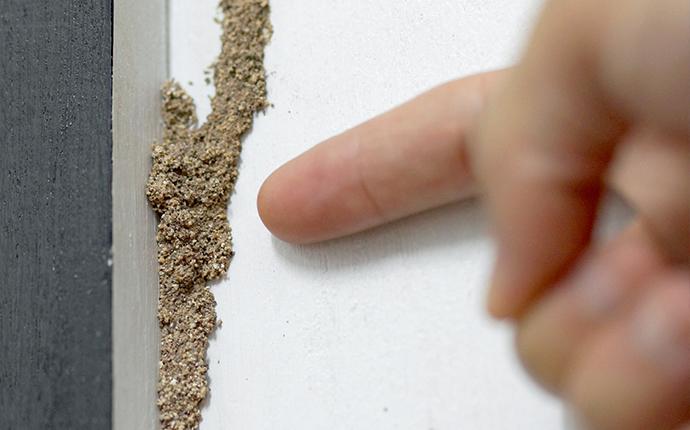 Free Inspections
Before beginning your termite treatment, we'll perform an inspection to check your property for soft wood, termite damage, droppings, mud tubes, and termites themselves. This allows us to determine whether or not you have an active termite infestation, what kind of termites you're dealing with, and where the termite damage is.
Our inspection is vital because it allows us to determine your termite control needs. Once we have this information, we can recommend the method of treatment that will best serve your needs and eliminate your termite problems.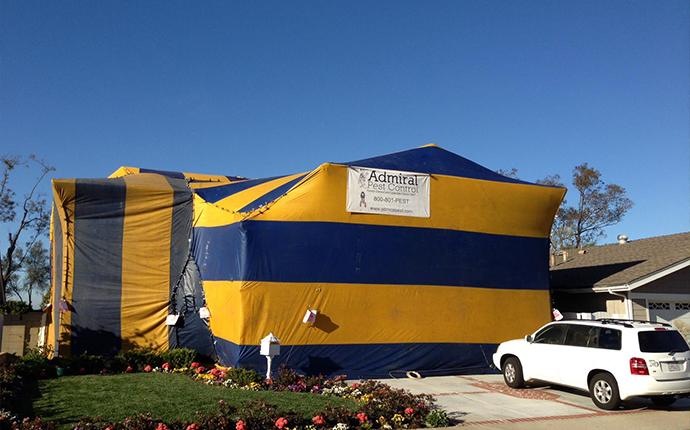 Termite Treatments
Your treatment depends on the size and location of the infestation as well as the type of termite we need to treat for. For smaller, more localized infestations, we perform spot treatments using BoraCare or Termidor®. Our BoraCare treatments are eco-friendly and involve treating unpainted wood to make it uninviting to termites.
Our Termidor® treatment involves drilling into specific areas and applying the product into the holes, then filling them back up. We also treat the soil around your house to target termites as they move around outside of your home.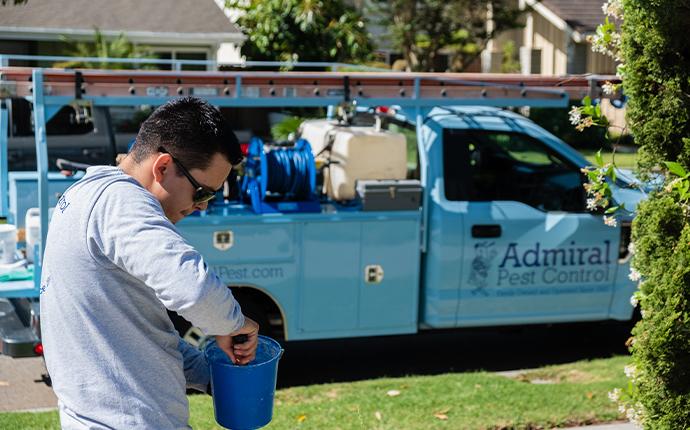 Ongoing Termite Protection
After we perform a termite treatment or fumigation, our Yearly Termite Control Service guarantees your property against both drywood and subterranean termites and includes treating and re-fumigation, if necessary. All this at no additional cost, as long as the annual contract is active.
The service includes a thorough annual termite inspection performed by one of our licensed inspectors, a state report informing you of any termite activity, and whatever termite treatment is needed to keep termites under control at your property. This service is fully transferable.
Frequently Asked Termite Control (FAQs)

Do You Offer Free Termite Inspections?
Yes, we do! We'll inspect your home and property for signs of termite activity at no fee. This inspection allows us to recommend the best treatment option for your termite problem.
Do You Offer Fumigation Services For Termites?
For large or widespread infestations of drywood termites, we sometimes recommend a fumigation treatment. This whole house treatment involves tenting your home and using Vikane gas to eliminate every termite inside. Our fumigation treatments come with a two-year warranty that is renewable.
Do You Offer Repair Work For Termite Damage?
Yes, we offer termite repair work! If your home has been damaged by termites, we offer services with our termite repair specialists who can help! We have full-service wood replacement crews that specialize in termite and rot damage replacement.
Get Started With Admiral Pest Control, Inc. Today