Schedule Your Free Inspection!
When you partner with us at Admiral Pest Control for mosquito control, you can count on us to get rid of your mosquitoes, guaranteed. Contact us to get started with your free inspection!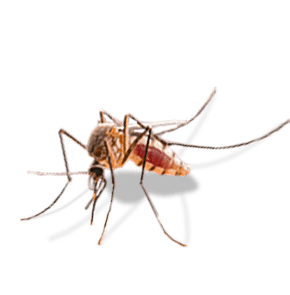 We Get Rid Of Mosquitoes!
No one should have to stop spending time out in their yard because buzzing mosquitoes are ruining all the fun. To keep your property mosquito-free, we offer comprehensive mosquito control plans to eliminate and prevent mosquitoes. If you're looking for a professional mosquito exterminator near you, then Admiral Pest Control is the best choice!
Our Effective Mosquito Control Process
Here in Southern California, we deal with mosquitoes all year round. At Admiral Pest Control, we offer comprehensive mosquito control programs focused on not only eliminating the current mosquito populations on your property, but also on preventing future problems. Protecting your property from mosquitoes begins with mosquito control from Admiral Pest Control!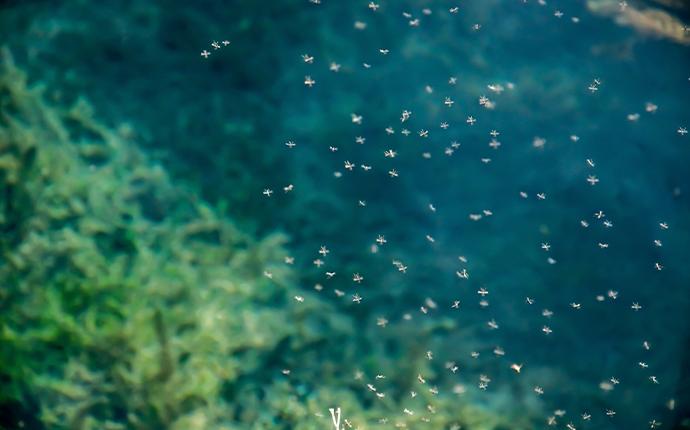 Free Inspections
Before applying your mosquito control treatment, we'll inspect your yard for mosquito activity and any conditions conducive to mosquito problems in order to provide the most effective course of treatment to get rid of them.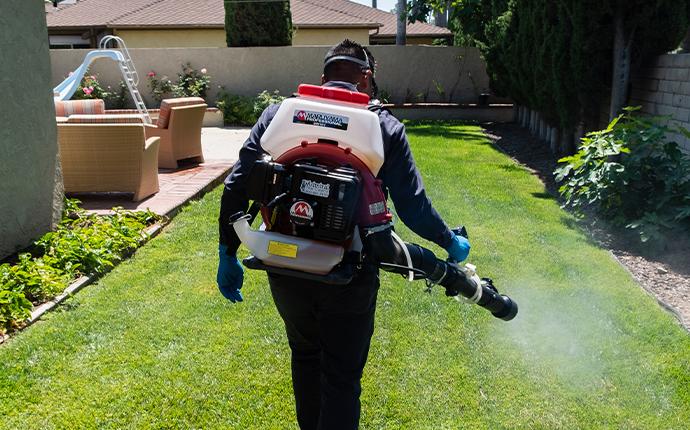 Mosquito Treatments
To tackle your mosquito problem, we offer a variety of different mosquito control methods, including 1n2Care mosquito traps to target mosquitoes in all stages of development and backpack misting services to treat common hotspots for mosquito activity.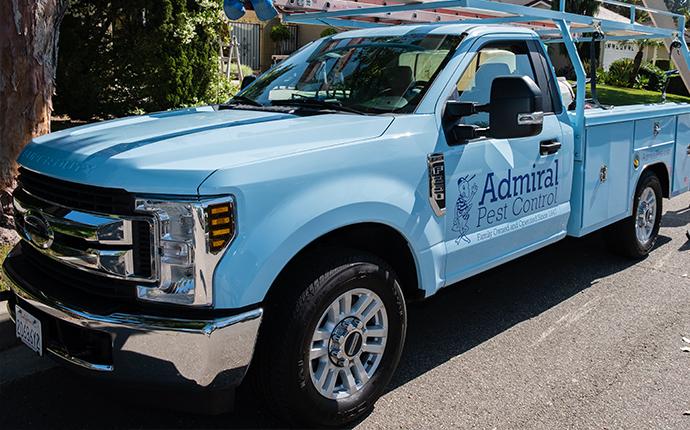 Follow-Up Visits
Depending on your needs, our treatments can be offered on a one-time or ongoing basis. For our monthly services, we'll return every month to re-treat these areas and keep mosquito populations low throughout mosquito season.
One-Time Mosquito Control Services
Looking for a mosquito control treatment for your outdoor event? We offer our mosquito control services on a one-time basis to help reduce the mosquito populations on your property before special occasions, such as an outdoor wedding, concert, pool party, backyard barbeque, or family reunion. Keep your outdoor event mosquito-free with Admiral Pest Control!
Get Started With Admiral Pest Control, Inc. Today