Admiral Pest Control In Downey, CA
Here in Downey, CA, we're known for being home to the oldest McDonald's in the world. It's pretty impressive, and we've come a long way since 1953. A lot has changed. But there is one constant that hasn't changed one bit: pest activity. Foodservice isn't the only industry susceptible to pest infestation, though. All Downey businesses and homes are at risk of experiencing an infestation. When pests get inside a property, they seriously threaten the safety and health of those within. This is why it's a good idea to secure ongoing services from the professionals.

Admiral Pest Control is a family-owned and operated company that has been providing quality pest solutions since 1947. We offer general and specialty pest control services to homes and businesses throughout Los Angeles and Orange Counties and the surrounding areas. As one of the oldest family-run pest control companies in the area, we're proud to bring over 75 years of quality experience to the table. Reach out to us today to discuss your pest control needs.
Residential Pest Control In Downey, CA
We hate to break it to you, but your Downey home is vulnerable to pest activity, and that puts you in danger of experiencing an infestation. The most reliable way to protect your house and your loved ones from the dangers of an infestation is to call on the experts. Look no further than the team at Admiral Pest Control.

Our comprehensive residential pest control services provide homeowners with year-round coverage against pest activity. We start with a thorough inspection, identifying any existing pest activity, harborage areas, and entry points. We then treat the property with customized pest solutions that rid your house from infestation while putting in the preventative measures to keep more infestations from occurring in the future. Our monthly, bi-monthly, or quarterly service visits are scheduled to maintain pest-free conditions all year long. Contact us to get your free quote and we'll get the ball rolling.
How To Prevent Rodent Activity On Your Downey, CA Property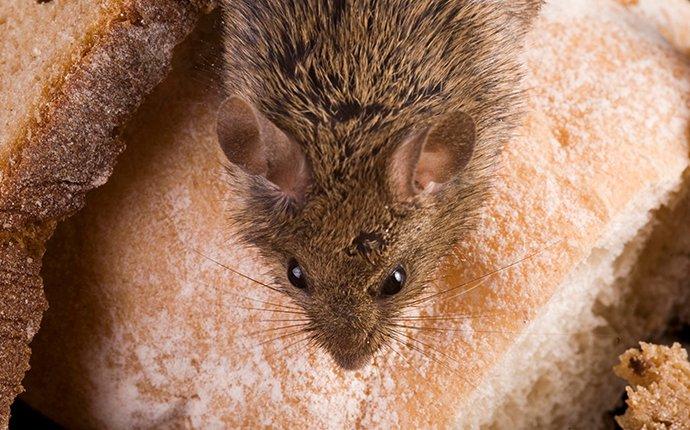 Rodents are highly unsanitary pests than can have serious health and safety consequences. If you want to be proactive in your efforts to protect your property from rodent infestation, there are a few places you can start.

Be diligent about cleanliness. Clean up spills and crumbs as soon as they happen. Clear away sources of water that attract them. Store your food in airtight containers. Take your garbage out regularly and store it outside in a trashcan with a fitted lid. Seal off any entry points or small holes that rodents can sneak through. Install weather stripping around doors and windows and make sure there are door sweeps on all exterior doors. Cut back vegetation outside to prevent easier access to gutters and your outer walls. Exclude all possible access points.

It's a lot to think about, and it can feel pretty overwhelming. The easiest and most effective way to handle rodent activity is with reliable services from the pros. Admiral Pest Control is experienced in the complete detection, elimination, and prevention of rodent infestation, and we're ready to help. Get in touch with us to learn more.
Guide To Detecting Termite Infestation In Downey, CA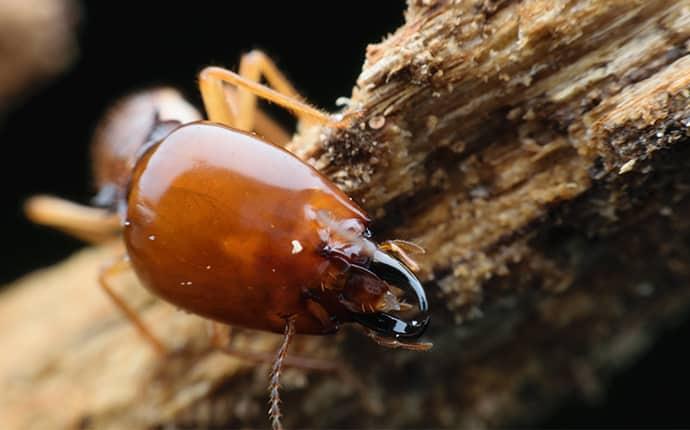 The sooner you can identify termite activity, the sooner you can address the problem. It's important to discover a termite infestation in its earliest stages if you want to minimize the damage. If you're unsure how to identify termite activity, consider the following indications of a possible infestation:
"Gallery tunnels" that they build with saliva and dirt/mud for protection.

"White ants" that are actually worker termites with cream-colored bodies.

Cast off wings of swarmer termites found near doors and windows.

Clicking sounds coming from the walls.

Pellets and piles of powder from where drywood termites burrow in wood.

Swarmer termites flying around looking for places to nest.

Weakened wood that can be pierced by a screwdriver.

Wood that is warped, rotted, and moisture damaged.

Wood that sounds hollow when you knock on it.
If you think you may have termites on your property, contact us right away. When it comes to termites, you don't want to risk it. Your safety is at stake and you've got to count on the protection of a professional pest company. Admiral Pest Control is your local source for dependable termite control and prevention services.
Commercial Pest Control In Downey, CA
Owning a business is a lot of work, and the last thing you want to worry about is pest activity. A commercial pest infestation can cause widespread contamination and damage, compromising your employees, your customers, and your reputation. If you want to prevent your business from experiencing the nightmare of a pest infestation, you've come to the right place.

Admiral Pest Control offers complete commercial pest control services to local businesses, big and small. We protect a wide range of facilities against pest activity, some of which include hotels, apartment complexes, warehouses, industrial complexes, and many others. Using tried-and-true IPM (Integrated Pest Management) solutions, we tackle your pest problem in an environmentally sensitive manner. We also offer specialty services for rodents, bed bugs, and mosquitoes. Call us today to discuss your commercial pest control needs and we will set up an inspection as soon as possible.
Schedule Your Free Inspection
Complete the form below to schedule your no obligation inspection with Admiral Pest Control, Inc..
Affiliations & Accreditations