Quality Pest Control Services In Dana Point, CA
Nestled in the heart of Southern California's desirable Orange County, the city of Dana Point is a waterfront town with exquisite access to the Pacific Ocean. The city is packed with locally-owned boutiques, eateries, and is also a starting point for many whale-watching opportunities. With good surf, parks galore, and many other outdoor opportunities, Dana Point is a place where nature lovers come to live. The area is made all the more enticing with its year-round mild conditions that lean in the direction of being very dry. While this is great for spending time outside, it also means that there is a constant stream of pests that are looking to make themselves at home on your property.
With assistance from the pros at Admiral Pest Control, you don't need to worry about pests. Since 1947, we've been working with the homeowners and businesses of Orange County to provide services that they can trust. And as a family-owned and locally-operated business, we will always go the extra mile for our customers. For more information on our services and to receive your free, no-obligation inspection, contact us today.
Residential Pest Control In Dana Point, CA
At Admiral Pest Control, we're the local experts in providing premier pest control solutions. With more than 75 years of experience, there is no one who is better equipped to take care of your property. We begin every new relationship with a thorough inspection of both the inside and outside of your home, looking at all of the hard-to-reach areas, entry points, and hotspots. From there, we treat your property to create the ultimate barrier from seasonal invaders and incidental pests. With our Home Protection Pest Service, we promise to always be affordable, finding the solutions that fit your budget, keep your home free from more than 20 pests, and maintain environmentally-friendly practices. In addition to our general pest control services, we also offer solutions for mosquitoes and attic cleanups. For more information on our home pest control services, contact us today.
What Smells Do Dana Point Mosquitoes Hate?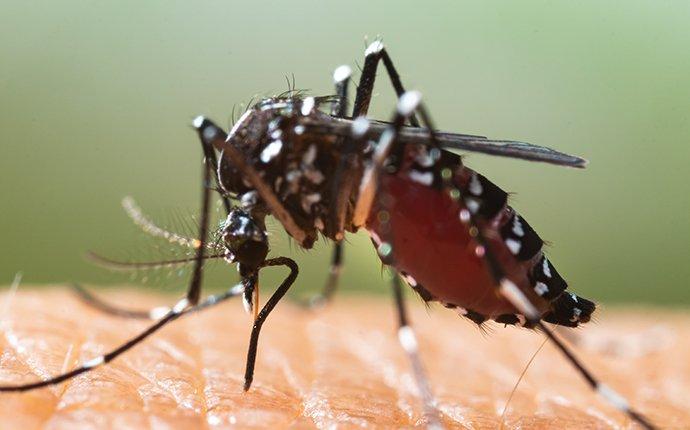 Mosquitoes are one of the most annoying pests that Dana Point residents may encounter. They zip around outdoor gatherings waiting for the right human to feed off of, and this happens because the female requires your blood in order to reproduce. And with mosquito season representing approximately half of the year, avoiding them can feel like a full-time job. Some of the smells that mosquitoes hate in Dana Point that might help repel them are:
Citronella

Lavender

Lemongrass

Eucalyptus

Clove

Peppermint

Cedarwood
These smells, when diffused in essential oil form, have been said to provide some relief from mosquitoes. However, homeowners would have to implement diffusing techniques across their property to make a significant impact on mosquitoes' presence. For protection from mosquitoes that you can trust, contact Admiral Pest Control.
Warning Signs Of Bed Bugs In Dana Point
Bed bugs are a prevalent issue in Dana Point. They thrive in any setting where humans spend time, latching onto your personal belongings, secondhand items, or even through another pest infestation. Once they've made it inside your property, bed bugs proceed to feed off of human blood, primarily at night because this is when humans are at their warmest. Because bed bugs tend to hide out of sight and come out only when humans are sleeping, they can be hard to spot. But here are some of the warning signs that might implicate that you have an issue in your Dana Point property:
A musky smell

Shed body parts or pepper flake-like fecal matter

Eggs, eggshells, or nymphs

Bed bugs themselves

Rust-colored staining on your sheets or bed linens
Many property owners will try to handle a bed bug infestation on their own; however, these efforts are costly and, if not handled properly, may lead to a bigger problem. That's why for the most reliable form of bed bug protection, contact Admiral Pest Control today.
Commercial Pest Control In Dana Point, CA
Pest problems can be a real threat to your business's daily operations in Dana Point, which is why at Admiral Pest Control, we work around the clock to protect you from the area's most harmful pests. With more than 75 years of experience servicing local businesses, no one is more qualified to take care of your property. Our team of expert technicians follows Integrated Pest Management guidelines in order to create long-lasting results that use limited chemical application. By getting to the root cause of your issues, we're able to implement structural changes that you can actually rely on. At Admiral Pest Control, we customize every treatment plan and follow up with you on a monthly basis to ensure that your property remains pest-free. While we offer general pest control plans for businesses, we also offer specialized services to take care of rodents, bed bugs, and mosquitoes. To learn more about our services, contact us today.
Schedule Your Free Inspection
Complete the form below to schedule your no obligation inspection with Admiral Pest Control, Inc..
Affiliations & Accreditations