Trusted Pest Control In Compton, CA
Compton is a community-oriented city that's located nearly equidistant from both Los Angeles and Long Beach. Living in Compton means that neighbors know one another and are invested in each other's success. There are clean parks, an extensive bike and walking path that span the city, lots of restaurants and food options, and cultural centers. Living in a city does, however, mean that residents and business owners may find themselves faced with pest problems that develop due to a large population or environmental factors.
At Admiral Pest Control, we have been the team that homeowners and businesses turn to for trusted pest control in Compton, CA, since 1947. Not only are we a family-owned business but we take care of our customers just like they were family. To ensure that our customers receive the best pest control, we offer flexible scheduling, same-day services, and both general and specialty services. To learn more about our services and schedule your free inspection, please call us today.
Residential Pest Control In Compton, CA
When you live in Compton, there are a variety of different pests that can create problems for your household. Whether that's a rodent population, bed bugs, or spiders, let Admiral Pest Control help. Our family has been working with the local community since 1947, so we know a thing or two about the area's pests. In order to keep your home free from over 20 common pests, we offer the Home Protection Service. It's a quarterly program that is affordable, uses eco-friendly products, and is designed to work throughout the year. Some of the pests included in this plan are cockroaches, ants, spiders, and silverfish.
We also offer the option of our Ultimate Pest & Mosquito Pest Service. This program operates on a monthly basis to provide targeted treatments for mosquitoes and other outdoor concerns. We use mist blowers and also install the In2Care System so that you can have reliable protection from these pesky pests. No matter what pest problems you're facing, we will help. For more information on our residential pest control services, please call us today.
Where Rodents Are Most Active Around Compton Homes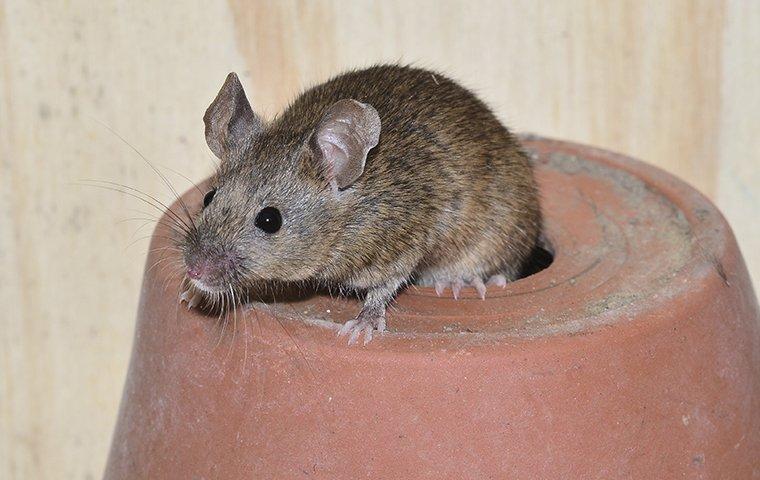 Rodents are sneaky pests that enter Compton homes looking for food, water, and a safe place to build their nests. Both rats and mice are capable of fitting through very small openings in foundations or around doors, while rats are also skilled climbers and can utilize sewer systems. Once they get inside a home, one of the places where rodents are most active is inside crawl spaces. These areas provide rodents with the protection and quiet that they need for their nests while also being located nearby food and water sources. Rodents often take up shelter inside insulation that's in crawl spaces and basements as well. Basements are another favorite area for rodents because similarly, they have peace and quiet along with dank conditions.
Rodents are also likely to live in the gaps between porches and house siding or even inside of those walls themselves. They may center themselves beneath kitchens so that they have easy access to garbage bins and food pantries. For more information on rodent control, call Admiral Pest Control today.
How Disinfection Services Can Sanitize Your Compton Home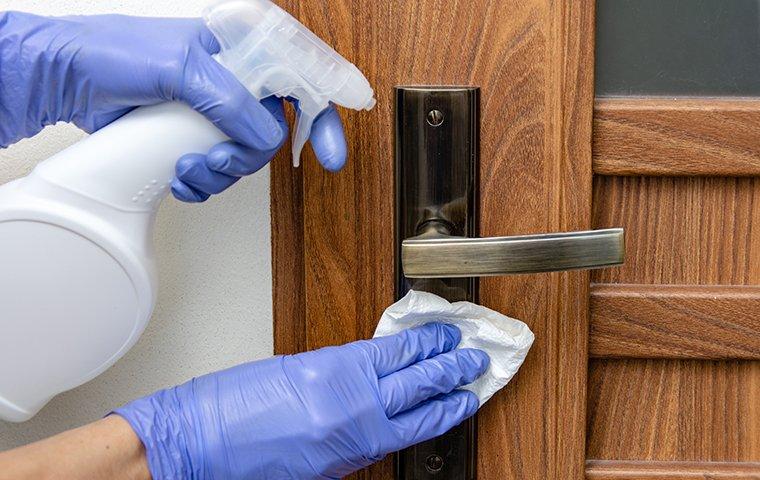 There are certain pests that can find their way into your Compton home that pose serious threats to your well-being. Some of those pests include rodents, cockroaches, bed bugs, and fleas. They are all linked with the pathogens that they spread through direct feeding; however, the byproducts that they produce can be just as harmful. Cockroach skin has the ability to spread a variety of pathogens while the feces and urine that rodents leave behind can be the source of hantavirus, which is a serious lung infection. Sometimes pests leave these around countertops and floors, while other times they are lodged inside of insulation. Either way, the best way to eliminate any future health risks is with a professional cleaning. A professional will have access to top-shelf, safe tools and knows where to look in order to remove all signs of an infestation. For more information on disinfection services, call Admiral Pest Control today.
Commercial Pest Control In Compton, CA
Pests have no place in your Compton business, and with help from Admiral Pest Control, you can have all of the assurance that you deserve. As a family-owned business with more than 75 years of experience, we know what it takes to keep your business pest-proof. We service hotels, warehouses, apartment complexes, stores, and much more. All of our services will be in accordance with your specific industry. We also make scheduling a breeze and offer same-day services whenever possible.
Our work is informed by the Integrated Pest Management approach. This allows us to treat your property in an environmentally sensitive manner while also getting to understand the root cause behind your pest problems. By using treatments only where they're needed and focusing on mechanical adjustments, we are also capable of creating long-lasting change. To keep pests away, we strongly encourage monthly follow-ups, which will also allow us to monitor your business and make any modifications that we need to. For more information on commercial pest control, call us today.
Schedule Your Free Inspection
Complete the form below to schedule your no obligation inspection with Admiral Pest Control, Inc..
Affiliations & Accreditations