Quality Pest Control In Commerce, CA

As the name would suggest, the city of Commerce is filled with local businesses and industries. In addition to its many establishments, there are also community parks and services, quality public schools, and a good transportation system. The city is located just miles from the heart of Los Angeles, which gives its residents access to further excitement. But living in a metropolitan area also puts people in direct contact with many different opportunities for pest problems.
At Admiral Pest Control, we have been delivering quality pest control in Commerce since 1947. Today, we continue to honor our tradition of quality and dedication to customer satisfaction. As a family-owned business, we treat all of our customers like family. Our skilled technicians will always try to see your concerns from your perspective and solve them in the safest way possible. We also offer free estimates and inspections, flexible scheduling, and same-day services when you need us most. For more information on our pest control solutions, please call us today.
Residential Pest Control In Commerce
As a family-owned business, there is nothing more important to us than providing pest control in Commerce that will keep your home safe. We have been in operation since 1947 and we continue to deliver the highest quality services that we've become known for. To make the process even easier for you, we also deliver unparalleled customer support.
If you're looking to keep pests away throughout the year, we suggest our Home Protection Pest Service. This is a program that operates on a quarterly basis and uses only the best products to address 20 common household pests. These services are environmentally friendly and designed to be budget-friendly as well. This plan also comes with free re-treatments if any pests appear between your regular services. In addition to our general pest control program, we also offer targeted solutions for bed bugs, termites, rodents, and mosquitoes. For more information on keeping your home protected with residential pest control services in Commerce, call us today.
The Hassles With Do-It-Yourself Rodent Control In Commerce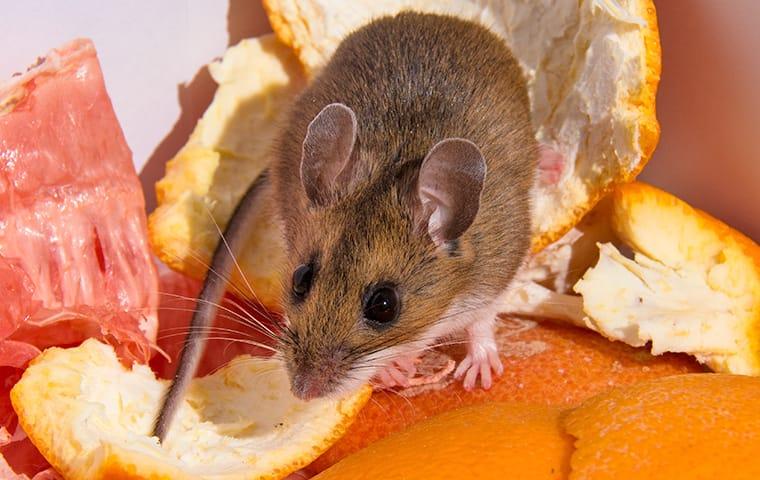 Rodents have very little difficulty getting inside your Commerce property. They can sneak through dime-sized gaps while others can use sewer systems as a means of gaining access. The ease at which rodents can enter your property is just one of the many reasons why DIY methods don't work. In order to deter rodents, you will need to maintain a perfectly hygienic property that is free from all leaks and moisture issues, and even that won't guarantee a rodent-free environment.
If you've started noticing signs of rodent activity around your home or business, then you might find that the DIY approach doesn't work either. Not only do storebought products not contain the proper type of bait, but they will also fail to address the potential scope of your infestation. Mice likely have eight litters of pups a year while rats may have six, which can result in dozens of offspring. For more information on professional rodent control in Commerce, call Admiral Pest Control today.
The Best Termite Control For Commerce, California Properties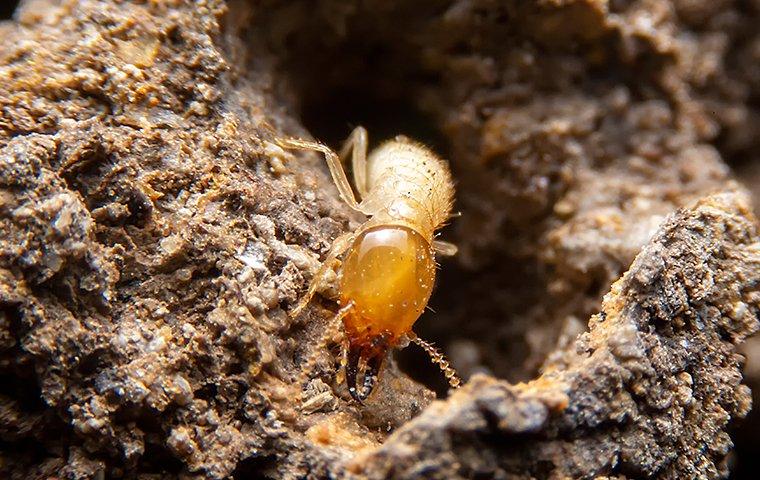 Termites can be one of the most damaging pests for property owners, and these pests won't go away willingly. Termites have the ability to eat away at wood 24/7 unless they are interrupted, which is why termite control in Commerce from Admiral Pest Control is the best solution. Our company has been working with local home and business owners since our establishment in 1947.
We offer free property inspections so that we can determine the scope of termite activity. During this process, we look for damaged areas, fecal matter, as well as soft wood. After we've gathered the necessary information, we move onto the treatment process, which entails either BoraCare or Termidor®. Both of these options come with a one-year warranty. If we detect a large-scale infestation, we may suggest fumigation. We also offer termite repair and a yearly service that is geared at preventing termites. For more information on our termite control services in Commerce, please call us today.
Commercial Pest Control In Commerce
At Admiral Pest Control, we have been providing pest control in Commerce since 1947. Our company has been dedicated to excellence in that time and we always do what is necessary to create a pest-free environment. The approach behind our services is the Integrated Pest Management system. What this means for your business is that you will receive highly-detailed inspections, a customized treatment plan, and long-term relief from pests. This system also ensures that we are always ahead of pest problems by monitoring your property on a monthly basis.
The specifics of your program will be based on the findings from our inspections as well as your concerns. We can treat a wide variety of common invaders, but we can also target our solutions for pests like termites and bed bugs. No matter what pests we are addressing, we will always stand by our work and provide re-treatments if they're necessary so that you can operate without interruption. For more information on the benefits of Commerce commercial pest control, call us today.
Schedule Your Free Inspection
Complete the form below to schedule your no obligation inspection with Admiral Pest Control, Inc..
Affiliations & Accreditations