Quality Pest Control Services In Carson, CA
Thirteen miles south of Los Angeles, with 17 acres of wetland and a warm Mediterranean climate, Carson is a beautiful spot to live in but also a haven for many pests. It's important to protect your property with the help of quality Los Angeles County pest control professionals like the experts at Admiral Pest Control, Inc. Here's what you need to know about our residential and commercial plans as well as some of the most problematic pests in our area.
Residential Pest Control In Carson
Since 1947 Admiral Pest Control, Inc. has been providing high-quality pest control services to Carson residents at a fair price. Now a third-generation company, we continue to prioritize local effective and affordable service with environmentally friendly treatments.
Our home pest control services in Carson begin with an inspection and interview with the customer. Initial treatments include de-webbing the exterior, spraying outside, and granulating lawns. If requested, we also provide interior services, treating baseboards, cracks, and crevices, as well as any pest hot spots. Our follow-up treatments can be scheduled monthly, bi-monthly, or quarterly and cover over 20 local pests.
Call today to find out more or schedule your inspection.
Is There Anything I Can Do To Avoid Bed Bugs In Carson?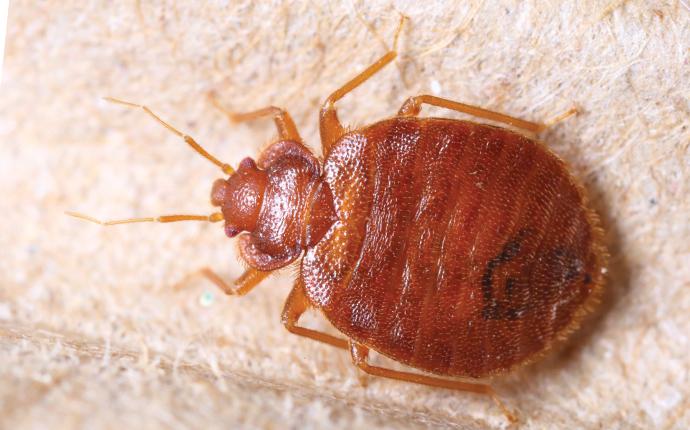 Bed bugs are on the rise in Carson and across the country. It can be extremely difficult to avoid bed bugs because of their secretive nature and the way they move around. Bed bugs are hitchhiking pests and will transfer from one place to another by climbing onto or into people's belongings. Anytime you are in a public area where many people are passing through, you are at a higher risk of picking up bed bugs.
There are some things you can do to better your odds against bed bugs, including:
Check hotel rooms for signs of bed bugs before settling in for the night.
Never leave your belongings on the floor in public places.
When buying secondhand goods, make sure to check them over carefully for signs of bed bugs before bringing them inside.
Vacuum out suitcases and wash and dry clothes on the highest heat setting when returning from a trip.
The best approach to bed bug control is to prevent these insects from moving inside in the first place. However, this isn't always possible. If you find yourself with signs of bed bugs, it's time to call the Carson bed bug control professionals.
Even if you just suspect you may have an infestation starting, at Admiral Pest Control, Inc., we provide free inspections for bed bugs. We also offer both fumigation and chemical treatment for homes that need bed bug control. Call or connect with us online today to sign up for an inspection of your home so that you can stop worrying about bed bugs in Carson.
A Closer Look At Termites In The Carson, California Home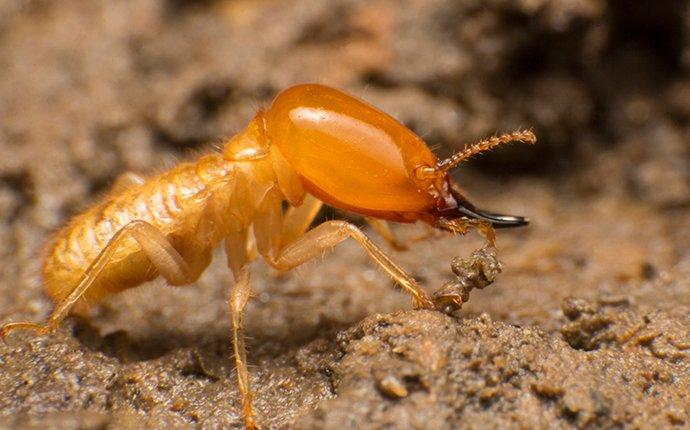 Termites are another secretive pest in Carson. They invade our buildings and slowly destroy them from the inside out. Termites live in large social colonies with workers, soldiers, and reproductive alates. They can do extensive structural damage after going months or even years undetected. The best way to protect your home from termites is with annual inspections by a professional to catch the early stages of an infestation and provide effective treatment before more damage can be done.
At Admiral Pest Control, Inc., we can provide a free inspection of your home for signs of termites or termite damage by looking for open wood areas, softwood, mud tubes, droppings, damage, and termites. We follow up with a report and recommendations. When needed, our expert pest control technicians can provide a variety of termite treatments, including localization with drilling, treating and replacing wood, treating the soil around your home, or – when needed – fumigation.
Depending on the service, we provide a one or two-year warranty that can be renewed each year. Don't let your home fall victim to costly termite damage. Instead, call on the professionals at Admiral Pest Control, Inc. for the best and most effective termite control and prevention in Carson.
Commercial Pest Control In Carson
Pests don't just infest local homes in Carson; businesses also need to be proactive about preventing pests from coming inside. At Admiral Pest Control, Inc., we provide customized commercial pest control plans to meet the needs of a variety of industries, including:
Apartments and Condominiums
Townhome Associations
Food Services
Government/Military
Hotels
Healthcare Facilities
Industrial Buildings
Retail Stores
Warehouses
Our integrated pest management approach identifies the unique issues of your location and businesses and develops a plan to meet your needs with monthly follow-ups based on your needs and budget. If you have questions about how to best protect your business from dangerous and nuisance pests, our experts have the answers. Call or reach out to us online today to find out more about our commercial pest control services in Carson.
Schedule Your Free Inspection
Complete the form below to schedule your no obligation inspection with Admiral Pest Control, Inc..
Affiliations & Accreditations