Does Brea Need Pest Control?
Whether you're a Brea homeowner, a Brea business owner, or both, you probably understand how frustrating pests can be on your property. However, you might not realize just how much danger and destruction common Brea pests can bring onto your property.

In the matter of pest control, knowledge is power. The more you know about the pests that are most likely to invade your home or business, the more you'll realize why the only pest-free properties all have one thing in common: professional pest control methods. When you're ready to join hundreds of satisfied customers who live with the peace of mind that comes from professional pest protection, give Admiral Pest Control a call.
Residential Pest Control In Brea, California
If you have pest problems in your Brea home, you might just make them worse by relying on home remedies and store-bought sprays. These methods hardly ever take care of an entire infestation, and allowing pest problems to linger can increase your risk of disease or home damage.

Unfortunately, some of the most common pests that will invade Brea homes, such as roaches, rodents, or termites, will either spread dangerous bacteria, cause destruction on your property, or a combination of the two. That's why you need the method that can stop pests before they can gain a foothold on your property.

At Admiral Pest Control, your safety is our top priority. That means we use powerful treatment solutions that can keep invasive pests from entering your house, and it also means we use methods that will never put your family or pets at risk. To get started on a customized plan for protecting your home from any and all pests, call Admiral Pest Control today.
What Health Hazards Do Rodents Pose To Brea, CA Residents?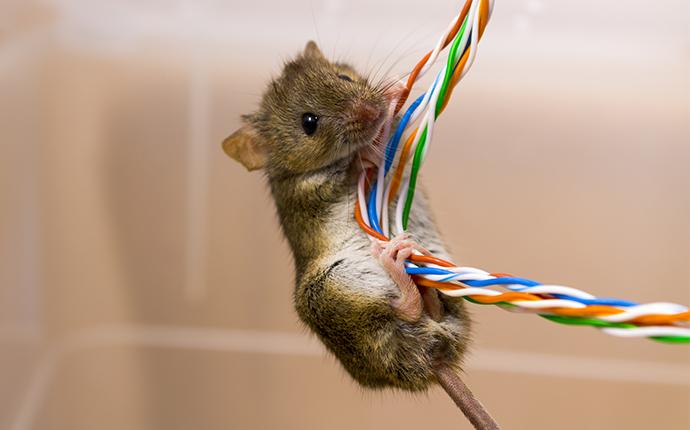 While rodents may not always be the most menacing creatures, they are actually one of the most dangerous home invaders in the Brea area. Since they can chew through almost anything and squeeze their flexible bodies through small holes and crevices in your home, rodents can get into your house easily.

Unfortunately, once they're in, they can do a lot more harm than just chewing your stored items. Rodents, like mice and rats, can carry dangerous bacteria into your home that can lead to diseases like salmonella, E.coli, and more.

There are also plenty of rodents, like squirrels and chipmunks, that can carry the rabies virus. Squirrels sometimes like to sneak into attics to nest, and an encounter with a nursing squirrel mother can lead to serious injuries.

The dangers of rodents are also intensified by their rapid rate of reproduction. This rate of reproduction often leads to inconsistent results for most home remedies, traps, and poisons, as these methods simply can't keep up. The safest and most effective way to prevent and eradicate rodent infestations is with professional help. Call Admiral Pest Control today for all of your rodent worries.
The Dangers Of Termites In Your Brea Home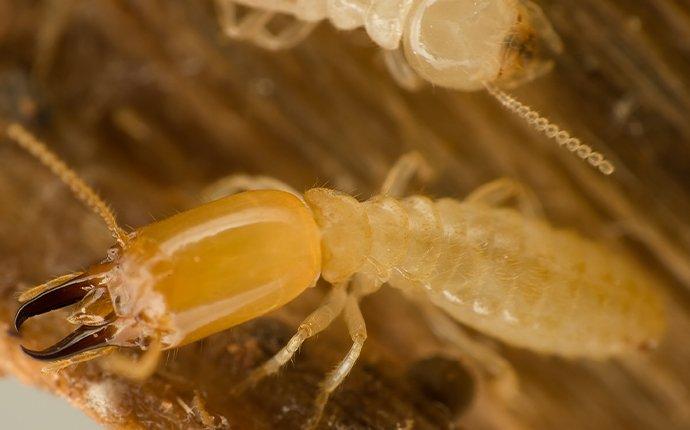 While you might understand that termites are not something that you want to incur on your property, you might not understand the severity of the damage. Termites are actually one of nature's most destructive forces, costing home and business owners over $5 billion each year across the United States.

Fortunately, termites don't do this damage in one day. Even the most efficient species of termites won't get into the $3,000+ range until after 18 months of activity on your property. So why do over 600,000 homes in America suffer expensive damage each year?

Failure to notice a termite infestation can allow the infestation to grow and damage your home at accelerated rates. Plus, while termites have never been found to transfer bacteria, they can cause allergic reactions in many adults and children, which is just another reason why you want to catch an infestation early.

Even though it can be hard to see worker termites chewing away within your walls, noticing the following signs of a termite infestation can help save you thousands of dollars:
Visible damage to exposed wood
Shed wings of swarmer termites
Mud tubes on the basement walls
Tightening around doors and windows
If you notice any of these signs, get the treatments that can put a stop to expensive termite damage immediately. Call Admiral Pest Control at the first sign of termite problems.
Commercial Pest Control In Brea, California
As a business owner in Brea, you understand how much competition there is. It seems like every day there are new businesses opening up, so how do you set yourself apart? Advertising can help you make a name for yourself in the community effectively, but if you're not dealing with pest problems around your facility, your reputation could be ruined quickly.

Along with your reputation, pests threaten your employees, your customers, and your productivity. Fortunately, Admiral Pest Control is in the business of serving your business with the same care we use to treat our own homes. Since you treat your customers like family, why would you trust a pest control company that didn't treat you like family as well? Call Admiral Pest Control today for the highest quality commercial pest control in the region.
Schedule Your Free Inspection
Complete the form below to schedule your no obligation inspection with Admiral Pest Control, Inc..
Affiliations & Accreditations