The Key To Keeping Subterranean Termites Off Your Orange & Los Angeles County Properties
April 15, 2022
Buying a home comes with its fair share of responsibilities. If something breaks, there is no landlord responsible for coming out and fixing it. If a storm rolls through, you need insurance to make sure you aren't left with a massive repair bill. The same goes for termites. If you are not careful, these wood-destroying pests will break into the structure of your home and cause extensive damage. To make things worse, termite damage is not covered by homeowners insurance. To help you deal with these pests around your Orange or Los Angeles County home, we are going to be talking about these pests today and providing some information to help you protect your property.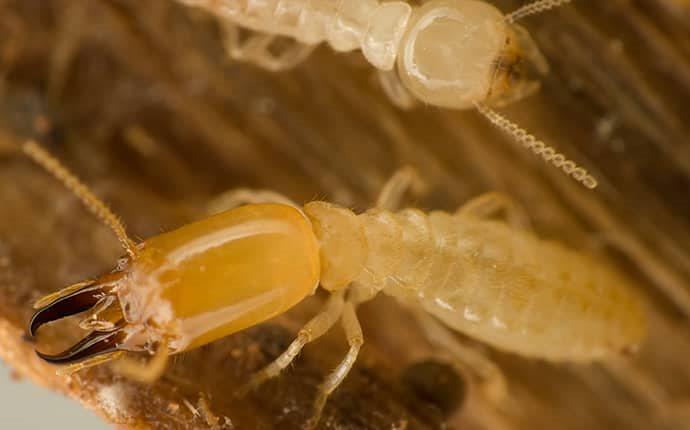 Signs Of Termites On Your Property
There are many different kinds of termites around the world. Here in Orange & Los Angeles Counties, the most common species is the subterranean termite. These pests live in large, social, underground colonies that consist of thousands of members and dozens of queens and kings. One thing subterranean termites look for around properties is wood or wood-based materials that are water-damaged or softened in other ways. If the exterior of your home has been worn out by years of wear and tear, it will be more susceptible to termite invasion. To find out if your home has a current termite infestation, here are some signs of termites to look out for.
Moisture spots on walls, floors, and ceilings
Mud tubes the width of a pencil that run up your home's exterior foundation
Pin-sized holes running in and out of your home's structural wood
Overly-squeaky floors and stairs
Tight-fitting windows and doors
Swarmers (winged termites) indoors
Buckling beams
Sagging floors or ceilings
Other serious structural damage
Why Is It So Hard To Get Rid Of Termites In Orange & Los Angeles Counties?
Termites are not like other common house pests. They rarely crawl through living areas and spend most of their lives either underground or inside a structure of wood. This doesn't just make them hard to identify, but difficult to eliminate as well. Although many termite control treatments and store-bought pesticides exist, we have found that these products are often a waste of money and a huge risk. Without advanced equipment, there is no way to tell if the methods you are using are working or if termites are still eating you out of house and home.
How Do Subterranean Termites Get Into Orange & Los Angeles County Homes?
Subterranean termites use underground tunnels to gain access to sources of food nearby. If a colony exists on your property, they may tunnel up to your home's exterior and look around for edible sources of wood. For homes that have lifted foundations, termites build mud tubes crawling upwards. If exterior soil is directly touching structural wood in any place, these pests will not need to build mud tubes to get indoors.
Who To Call If You Have A Termite Problem In Orange Or Los Angeles County
If you are trying to avoid a termite problem here in Orange or Los Angeles County, there is one option you should consider: hiring the experts at Admiral Pest Control. Our team of highly-qualified technicians offers detailed termite inspections, advanced termite treatments, and scheduled maintenance visits to maintain a protective barrier around your home's exterior. All of these services work together to eliminate current termite problems and keep these pests out in the future.
Contact our team today to discuss your options with one of our friendly service representatives. We will answer any questions you have and provide a solution to any active termites causing problems on your Orange or Los Angeles County property.
Previous
Next