Termites Be Gone: Proven Techniques for Successful Termite Control In Los Angeles County
September 14, 2023
Termites are small insects that appear similar to ants that consume cellulose, a material primarily found in wood. The two most prevalent home-invading termites in this region are drywood and subterranean termites. Although termites pose minimal human health risks, they will cause significant property damage.
Are you recognizing signs of possible termite activity? The smartest course of action involves speaking with a local pest management company regarding a professional termite inspection in Los Angeles County. An experienced team of Los Angeles County pest control specialists will conduct a detailed assessment and choose the best available treatment plan.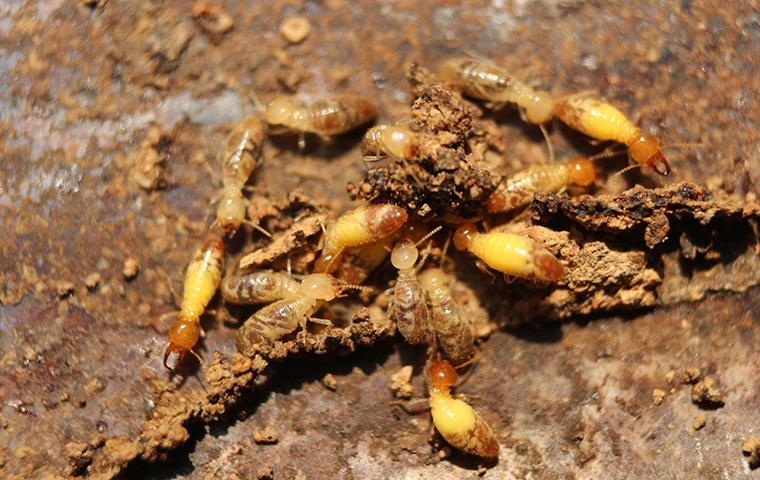 Termite Activity: How To Identify The Signs
Termites in Los Angeles Countyhave many of the same physical characteristics as ants. For example, winged termite "swarmers" are often misidentified as flying ants. During the spring, flying termites congregate as they begin their mating ritual.
Subterranean termites reside in underground nests and form tunnels or "mud tubes" that homeowners might notice. These patterned tubes allow termites safe access to wood sources above the ground.
Other signs of termite activity include creaky floors or hollow-sounding walls or doors. Area homeowners that notice any of these possible indications of a problem should promptly contact a local provider of termite control in Los Angeles County.
Understanding The Termite Threat: Why Termites Infest Homes
Did you know that termites create several billion dollars in damage to residential and commercial structures across the United States each year? Termites benefit nature by accelerating the process of dead wood materials. Unfortunately, they are often active in residential areas and will also target wooden parts of your home. Based on the risks to your property, Los Angeles County homeowners should respond promptly to schedule a professional termite inspection.
Protecting Your Property: Effective Termite Prevention Methods
What are some of the best preventative measures homeowners in Los Angeles County should consider for effectively preventing termite intrusions?
Review these tips:
Limit attractants in the yard area by removing tree stumps, fallen trees, and other similar types of debris.
Prevent excess moisture around the home by repairing leaky hoses and spigots.
Avoid overwatering lawn and garden areas and consider alternatives to wood mulch.
If needed, create a barrier using rock or similar material that prevents the base of the structure from directly contacting the soil below.
Local homeowners are encouraged to adopt these best preventative practices; however, those with active activity on the premises should promptly consult a Los Angeles County termite exterminator regarding effective termite removal services.
Professional Termite Control: Long-Term Termite Control And Protection
Are termites actively eroding a part of your property? Protect your home from termites by immediately seeking assistance from a termite control company.
Admiral Pest Control remains among the premier providers of residential termite control in Los Angeles County. Our team offers customized solutions based on the termite species involved, the scope of the infestation, and other key variables. For example, for more localized termite infestations, we usually select a spot treatment using products from either BoraCare or Termidor, which are highly effective and include a one-year warranty.
For substantial property infestations that have spread into multiple areas of the structure, our technicians may choose to conduct fumigation backed by a two-year warranty. After expelling an active termite infestation, our qualified staff can perform repair or replacement services as needed. Many of our residential customers in Los Angeles County choose our proactive Yearly Termite Control Service to ensure the premises remain termite-free.
Property owners throughout the Los Angeles County region who need professional termite control solutions or assistance with other household pests should contact our office today for an assessment and to learn more about our residential and commercial pest control services in Los Angeles County.
Previous
Next