Having A Hard Time Dealing With House Mice in Los Angeles County?
December 15, 2022
Unfortunately, house mice are quite prevalent in our area. Yes, they're pretty cute, but you don't want them in your house, as they can create a plethora of problems. Not only are they destructive, but these furry rodents can cause serious diseases in both humans and pets. To get rid of them, trust the experts at Admiral Pest Control, Inc. We've performed outstanding pest control in Los Angeles County since 1947.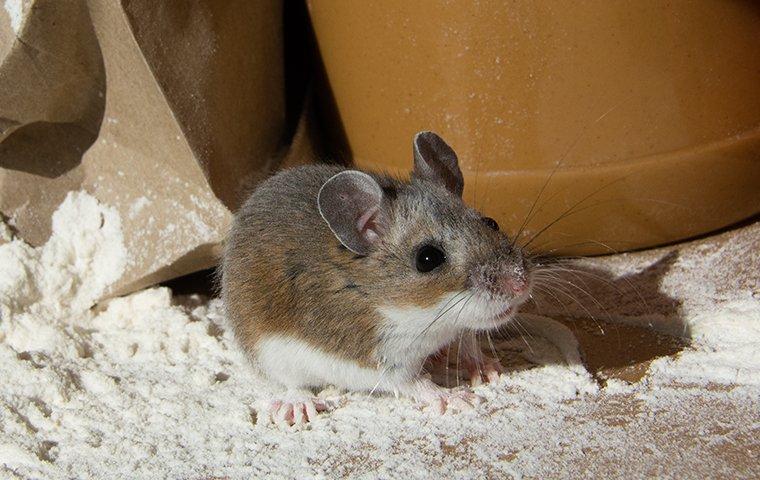 How To Tell If It's Mice In Your Home
It's pretty easy to tell if you have mice in your Los Angeles County home. You might see one scurry across your floor. Otherwise, the most common indicators are:
Finding mouse droppings (little dark brown pellets)
Smelling mouse urine, which can be fairly strong
Hearing mouse sounds (squeaking or rustling)
Discovering chew holes in food packaging
Seeing little gnaw and scratch marks on walls, floorboards, doors, etc.
Finding paw prints
If you witness any or all of the above, beware! You have a mouse problem.
It's Very Dangerous To Have Mice In Your Home
Some of us have grown up seeing mice depicted as cute and adorable, such as the mice in cartoons. Sadly, real-life mice are mischievous and destructive. In addition, diseases mice carry can be transmitted to humans and pets. House mice can wreak havoc in your home and family.
Most often, mice:
Gnaw on electrical wires, creating a fire hazard
Use insulation and other material to build their nests
Eat accessible food, sometimes without you knowing it
Carry bacteria, such as salmonella, that can transmit to humans and pets
Create solid and liquid waste that, when dry, creates a dust that can make you sick
Due to the risks mice in Los Angeles County pose, it's essential to get rid of them as quickly as possible.
Factors That Attract Mice To Your Property
Just like us, mice in Los Angeles County want to stay warm, dry, and full. They look for easy access into a home, so if you have holes or gaps, you're going to want to seal them. Some mice can fit through a hole the size of a dime! They can also fit under doors. They are attracted to crumbs, grain products, standing water, and dark, secluded areas. Admiral Pest Control, Inc. suggests keeping your house and yard as clean as possible and caulking or blocking entry points. Get that garbage out and in a container! Try to keep the clutter down. If you think you need extra help, we'd be happy to come and do a free inspection, give you tips, and help you solve your mouse problem.
The Safest Way To Get Rid Of House Mice On Your Property
Quite honestly, if you don't want to expose yourself to dead mice and their excrement, and bother with mouse traps or poisons of any kind, we highly suggest scheduling a free inspection with one of our technicians. An inspection is the first step in safely getting rid of mice. We know exactly where to look, can estimate how large of a mouse colony you're dealing with, and start the process of getting them out as quickly as possible.
In addition to our rodent elimination services, we also offer exclusion work to keep mice from returning. We can also remove and replace rodent-damaged insulation and provide sanitation services to eliminate all traces of mouse waste. Contact us today to schedule your free rodent control inspection and to learn more about our residential and commercial pest control services in Los Angeles County.
Previous
Next