Have You Been Bitten By Mosquitoes In Orange Or Los Angeles County?
July 15, 2022
When was the last time you had a mosquito bite you? If it was last year or longer, you might have forgotten how unpleasant the experience was. But, if you've had a recent bite, you know just how obnoxious and itchy the mark is on your body. No one wants to have mosquitoes bite them, but these pests are more than just a nuisance.
In Orange and Los Angeles County, mosquitoes pose health risks and are hard to remove. Luckily, there are ways to protect yourself and your property from mosquitoes in Orange County and Los Angeles County. Get tips on dealing with mosquito bites, and discover how to remove these pests in this guide put together by the mosquito control experts at Admiral Pest Control.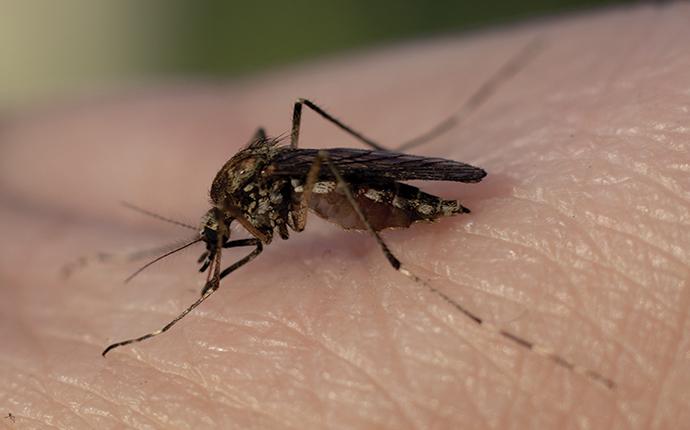 What Do Mosquito Bites Look Like?
When you're spending time outside, sometimes you'll notice a mosquito bite as you see the pest standing on your body, but it's also common not to realize a bite until later. Mosquito bites usually don't hurt, although occasionally, you might feel a slight twinge as the mosquito is feeding.
Soon after, however, you'll usually feel itchy. Mosquito saliva contains properties that many people are allergic to, which causes itchiness. The bite mark itself is reddish and will start to puff up. The next day, the bite will become itchier, redder, and harder.
Some people are more allergic to mosquito saliva than others, so reactions to the bites vary somewhat.
How To Stop Mosquito Bites From Itching?
Mosquito bites itch so much that it might seem impossible to stop. This constant itching is a double problem because it can lead to secondary infections. There are, however, some steps you can take to reduce the feeling.
First of all, wash the bite area with warm water and soap. Then, apply an ice pack to reduce the swelling. Finally, use an over-the-counter(OTC) antihistamine product to stop the desire to scratch. These products will provide you with some relief.
However, keep in mind that mosquitoes can also spread illnesses such as the Zika virus, West Nile virus, and St. Louis encephalitis, so it's best to avoid bites altogether.
What To Put On Mosquito Bites?
There are a variety of remedies out there for mosquito bites. Some of these are at-home remedies. You can try a mixture of baking soda and water, which helps some people. You can also try various products meant for mosquito bites or use a general anti-itch option. Overall, if you have questions about products and if they are safe, you should reach out to your healthcare provider to be sure.
How to Keep Mosquitoes Away From You And Your Family
If you are spending time outside, you can avoid mosquito bites by wearing light-colored clothing and mosquito repellent. But, these options won't work to keep mosquitoes away from your Orange or Los Angeles County yard. Instead, you can follow a few prevention tips to make your yard less attractive to them:
Remove any standing water from the yard and ensure that water can't pool.
Clip and trim overgrown vegetation around the property as this is where mosquitoes rest in the daytime.
Keep hot tubs, pools, and other water features treated with cycled water and the correct chemicals.
Get help from the Orange and Los Angeles County pest control experts.
Admiral Pest Control is the best way to reduce mosquito populations around your yard. Get protection from these dangerous pests as soon as possible. Call us today to get started
Previous
Next