Five Sure Signs Your Orange County Home Has Bed Bugs
January 15, 2021
If the idea of tiny bugs living in your mattress and feeding on your blood while you sleep makes your skin crawl, then you'll want to do everything in your power to keep bed bugs out of your Orange County home. If a bed bug infestation is not dealt with promptly, it could spread throughout your home, making it extremely difficult to fully eliminate. As such, it is important for you to know the signs that you can look for to see if bed bugs have invaded your home. That way you can act quickly and limit your exposure to these blood-sucking pests.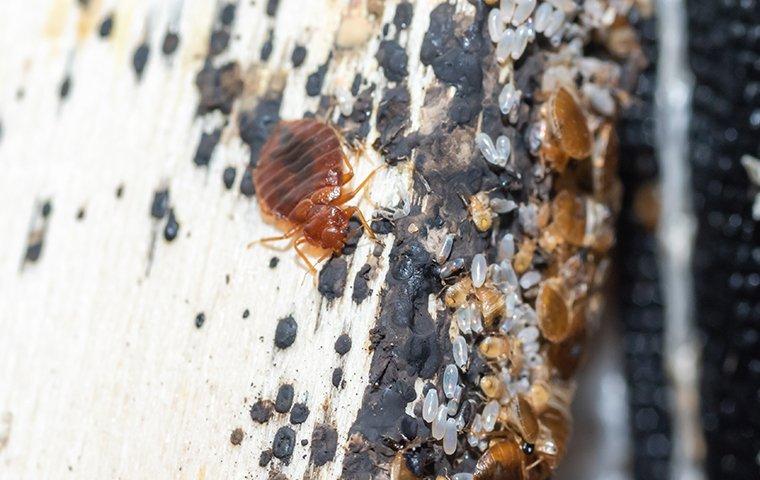 Identifying Bed Bugs
Although bed bugs are small parasites, they aren't invisible. If they invade your home, you should be able to spot them. So it is important to know what they look like. Bed bugs have flat, teardrop-shaped bodies that are brownish-red in color. They are often compared to apple seeds. However, after feeding on blood, they will swell up and turn a deep reddish-purple.
Bed bugs feed on the blood of mammals and some birds. However, their favorite source of blood is from us humans. That's why they make their homes inside mattresses and box springs.
Although infestations typically begin around beds, if a bed bug infestation is not taken care of promptly, the infestation can spread throughout a home, settling in furniture, carpets, curtains, and even within wall voids. It is incredibly important to call the professionals at the first sign of bed bugs in your home.
Signs Of A Bed Bug Infestation
Usually, the first sign of a bed bug infestation is the appearance of bite marks on your body, especially if they appear after you have been sleeping in your bed. These bite marks generally appear as red welts in a linear formation as opposed to randomly located. While these bites can be itchy, be sure not to scratch them as this can lead to secondary infections.
Here are some other ways you can tell if these parasites have invaded your home:
Bloodstains on your bedding, upholstered furniture, or curtains.

Rust-like stains from bed bug excrement on your bedding, upholstered furniture, or curtains.

The appearance of shed bed bug exoskeletons around your bed.

A musty odor coming from around your bed or upholstered furniture.
What To Do If Bed Bugs Infest Your Home
Remember, when it comes to limiting the spread of bed bugs, time is a factor. If you notice one or more of the signs of a bed bug infestation, call the professionals here at Admiral Pest Control right away and ask about our bed bug control solutions.
Our bed bug control process includes a free inspection during which we will identify affected areas. Following this, we offer a choice in treatments to best address your needs. There is a fumigation option which is ideal for severe bed bug infestations, and a chemical treatment option which is best used to eliminate bed bugs from more confined areas. No matter which solution best fits your needs, we'll be sure to effectively eliminate the bed bugs in your Orange County home. Don't lose sleep over these unwanted parasites. Give us a call today.
Previous
Next