Are Termites A Huge Problem In Orange And Los Angeles Counties?
March 15, 2023
When you realize you have a termite problem, panic usually ensues. That's mainly because the damage they've done has become visible, meaning you now have to spend money fixing an issue you didn't expect.
Fortunately, Admiral Pest Control, Inc. provides the most effective pest control in Orange and Los Angeles counties to quickly eradicate termites in your home, preventing further damage to your valuable wooden structures and interiors. Our knowledgeable and resourceful team will conduct a thorough property evaluation and devise an effective strategy to eliminate the infestation.
Read on to learn more about these destructive insects and why partnering with experienced pest specialists will help you get rid of them in record time.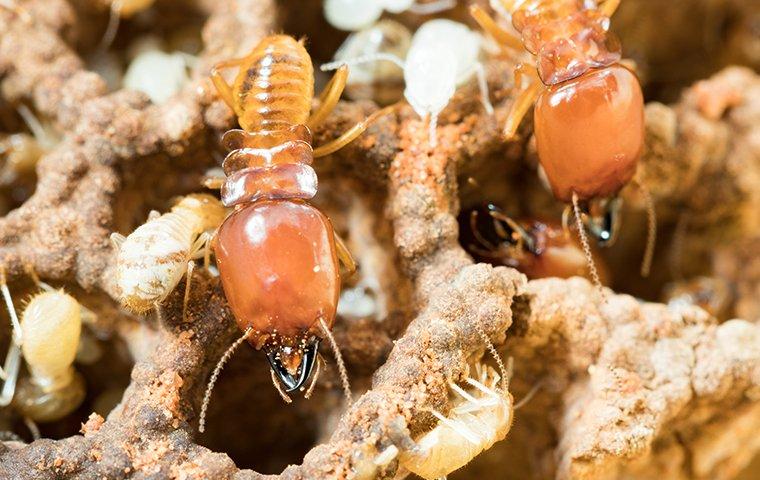 You're Likely Never To See A Termite
Unless you have high-resolution, telescopic vision that can penetrate through walls and surfaces, it's nearly impossible to see a termite yourself. These insects stay mostly hidden until the damage they've done is finally noticeable, like peeling paint, drooping drywall, hollow-sounding wood fixtures, and squeaky floorboards. Any of these signs of termites in your home should prompt an immediate call to Admiral Pest Control, Inc. so we can evaluate your property.
How Quickly Can Termites Destroy A House?
It's safe to say that no one works as hard or as much as a termite. And when you're awake for 24 hours every day, that could be one of the reasons why. This means that termites have all the time in the world to wreak havoc on your precious wooden fixtures and interiors. Huge colonies can compromise the structural integrity of your home's foundation in a three to eight year timeframe. During this period is when homeowners can finally see the damage with their own two eyes. Termites are known as "silent destroyers" for their ability to cause an immense amount of damage without detection.
A 60,000-member termite colony can eat about a pound of wood in 24 hours. If you do the math and carry that calculation forward months and years, it's clear to see why these pests rank highest on the most destructive list. Therefore, do not delay in contacting a professional termite and pest control company if you suspect any insect activity.
How To Get Rid Of Termites In Your Home
While there are plenty of products on store shelves to help with eradicating a termite infestation, it's not advised to tackle such a serious matter yourself. Instead, contact Admiral Pest Control, Inc. to schedule a pest inspection and treatment service. If you attempt to resolve the issue, you could make matters worse by exposing your family and pets to toxic chemicals. And natural solutions aren't sufficient in destroying termites completely.
Once your home has been professionally treated, avoid future infestations by doing the following:
Don't let your wood materials come into contact with soil.
Stack lumber and logs away from your home's exterior.
Skip using mulch as part of your landscaping endeavors.
Use a varnish or an oil-based polish to treat exposed wood.
Prevent moisture from accumulating around the perimeter of your home.
For further guidance regarding termite prevention tips, treatments, or follow-up visits, contact your local pest control company.
The Best Way To Protect Your Home From Termites
For the ultimate protection against different kinds of termites, consider enlisting the services of experienced pest technicians. They've acquired the knowledge and skills to battle challenging termite infestations and come out victorious. The average homeowner doesn't possess the background to understand pest habits and behaviors, which is key to eliminating them quickly.
Since 1947, Admiral Pest Control, Inc. has delivered exceptional pest management services to our residents in Orange and Los Angeles counties that they can trust. We're one of the oldest family-owned pest control companies in Southern California, and have lasted so long because of our commitment to providing an incredible customer experience. In fact, we treat residents like family. Get in touch with us today to request your complimentary estimate.
Previous
Next