A Step-By-Step Guide To Termite Control In Los Angeles County
May 15, 2023
Every homeowner knows what termites are, but nobody wants to get a visit from them. Termites are one of the most destructive pests that a Los Angeles County homeowner may have to deal with. Termites cause billions of dollars of damage per year, and the average termite-related damage repair costs thousands of dollars. Termite infestations can be hard to address via DIY methods, and termites can continue damaging your home.
If you have a termite problem and need help, Admiral Pest Control, Inc. stands ready to help. Our seasoned professionals know how to deal with termites and can help you with any Los Angeles County pest control. Call us today.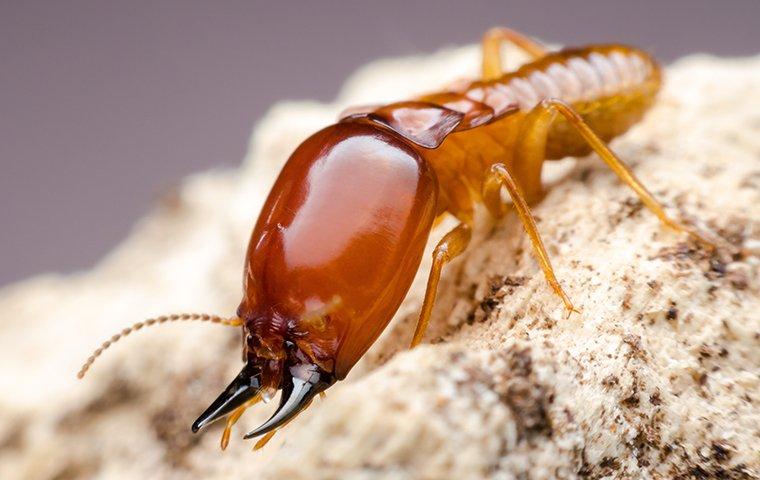 Identify: How To Identify A Termite Infestation
Termites in Los Angeles County can enter your home unseen, and termite infestations can persist for years before they are discovered. By then, they can have caused considerable damage.
Here are some ways to identify if termites have come to visit you:
Holes in walls: Termites can bore small holes through walls while they explore.
Mud tubes: Mud tubes on the outside of your house indicate termites.
Wings in your house: Swarming termites will shed wings inside your home.
Termites themselves: Swarming termites often gather in windows.
These are some ways to tell if termites have gotten into your house. Admiral Pest Control, Inc. is the best termite company near you. Contact us today when you need help with termites.
Assess: How To Determine The Severity Of A Termite Infestation
Here are some signs that termites have made their way into your home and have caused extensive damage:
Leaks: Termites can bore through to the outside of your home and let water in.
Sagging floors: When termites damage support structures, floors may begin to sag.
Bubbling paint: Paint tends to bubble over areas where termites have caused damage.
Misaligned floors/windows: Damaged structures can allow windows/doors to misalign.
Cracks in walls: As damaged structures shift, walls may begin to show cracks.
These are signs of advanced termite infestations. If you are struggling with termites in your Los Angeles County home and need help, get in touch with us. Admiral Pest Control, Inc. has a long history of successfully treating termites.
Treatment: How Professionals Get Rid Of Termites
Once you call us, Admiral Pest Control, Inc. experts will come to your home and carefully assess what you are up against. Once we understand the nature and scope of the problem, we present our findings to you to determine the best treatment course. We then utilize safe, effective, science-based termite treatments to help you get rid of them.
If you are struggling with termites in your home, call Admiral Pest Control, Inc. and let us assist you. We know how to get rid of termites, and we can help you get rid of yours with our effective termite control services in Los Angeles County.
Prevent: The Key To Preventing Future Termite Troubles
Given that termites can cause extensive damage to your home, here are some tips to help minimize the chances of encountering termites in your home:
Eliminate stumps: Stumps are extremely attractive to termites and should be eliminated.
Lift wood piles: Termites are drawn to wood piles on the ground and the food they offer.
Eliminate clutter: Pest off all types like exploring and nesting in clutter.
Seal your house: Termites will exploit any opportunity to enter into your home.
Eliminate leaks: Leaks damage wood, which can lure termites into coming.
These tips can help you decrease your chances of having to deal with termites but ultimately cannot prevent them from coming. If you need help with termite removal, Admiral Pest Control, Inc. professionals can help you. Call us today for help with termites and to learn more about our residential and commercial pest control services in Los Angeles County.
Previous
Next