Quality Pest Control in Bell Gardens, CA
Less than ten miles from Los Angeles, Bell Gardens has an amazing year-round climate and is brimming with local businesses. Those who live here enjoy significant year round warmth with little to no rain at all, making it great for outdoor activities but also conducive to a host of pests.
That's where Admiral Pest Control comes in. Since 1947 we've been servicing families and businesses of the Los Angeles area alike from pests of all shapes and sizes. Now in our 4th generation of family ownership, we pride ourselves on our seamless customer service, commitment to quality, and level of training and certifications that we hold. So contact us today and keep your property pest-free.
Residential Pest Control In Bell Gardens, CA
As a family owned and operated business, there is nothing like working with families. And it's our belief at Admiral Pest Control that every family deserves high quality pest control regardless of their needs or budget. That's why we work hand in hand with families of the Bell Gardens area to give them peace of mind and a life without pests. Every potential client receives a free, no-obligation inspection so that we can all better understand what issues are plaguing them and how we might help.
In addition to our pest control services from common area pests, we also offer pest-specific control for pests like bed bugs, termites, mosquitoes, and rodents, as well as attic cleanups. At Admiral Pest Control, there's nothing we can't do. Regardless of your pest control needs, contact us today and we'll get you started on the right path.
DIY vs. Professional Bed Bug Control In Bell Gardens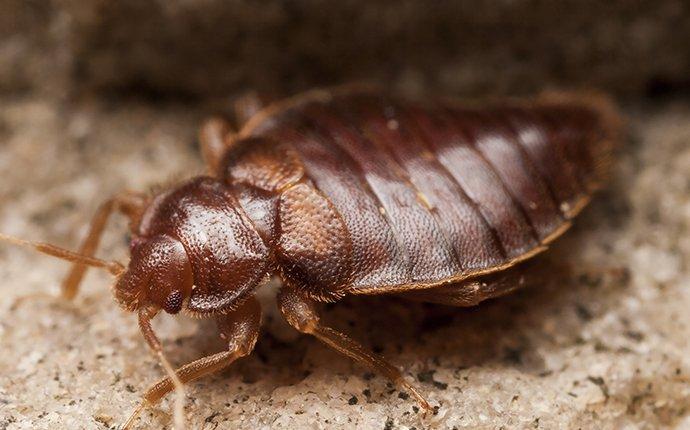 Bed bugs are obnoxious parasitical hitchhikers that take advantage of your kindness by feeding off of your blood in your sleep. Most Bell Gardens homeowners and business owners might try to mitigate the damages of an infestation on their own but the fact is this: bed bug infestations are tedious and easy to mess up for the average person. DIY bed bug control not only includes a series of preventative tips that are commonly overlooked, but it requires clearing your home of every single bed bug, otherwise the infestation will persist or reoccur when you least expect it.
With professional assistance from the team at Admiral Pest Control we fumigate or use chemical treatments, neither of which are available to the average homeowner in Bell Gardens. Blending these tools along with our integrated pest management protocol, we can ensure that not only is your home free from bed bugs but that we've prevented another outbreak from occurring. Don't take chances when it comes to bed bugs, contact Admiral Pest Control today!
What You May Be Doing To Attract Mosquitoes To Your Bell Gardens Backyard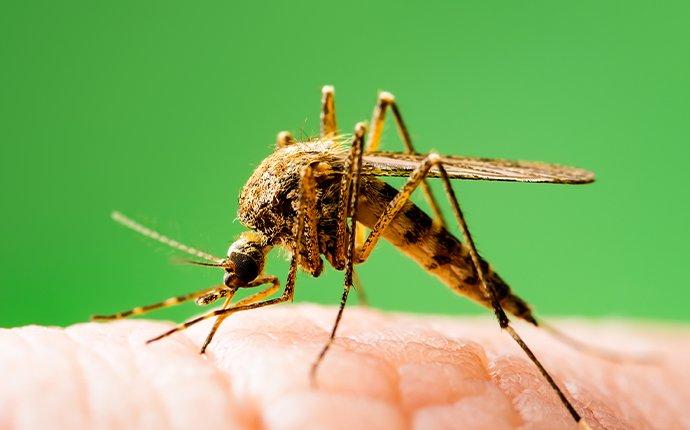 Mosquitoes are the deadliest animal across the globe due to the pathogens that they transmit to humans with a single bite after they have feasted on something that is diseased. If that sounds gross, it's because it is. And while the climate is comfortable in Bell Gardens around peak mosquito season, there are things you may be doing that will inadvertently be attracting mosquitoes to your Bell Gardens property. Some of them are:
Being pregnant

Having type O blood

Drinking alcohol

Wearing scented lotions, hygiene products, or fragrances

Sweating

Having lactic acid build-up from workouts
The presence of stagnant water in places like kiddie pools and birdbaths
There are so many ways in which just by existing, humans attract mosquitoes to their properties. But it doesn't have to be that way. With one call to Admiral Pest Control, you can take back your yard. Contact us today to start living again!
Commercial Pest Control In Bell Gardens, CA
As a multigenerational, locally-owned business, we're very familiar with the needs of our fellow business owners. And when pests strike, they can cost you a lot more than lost income. But that doesn't have to be the case. Businesses of all disciplines choose to work with Admiral Pest Control for our dedication to results, quick turnaround, seamless customer service, and the fact that we care.
When we work with businesses, we get to know the ins and outs of what they do and how pests are impacting their ability to carry on. Our team of expert technicians will gain a holistic understanding of their problems and goals, and then together, we'll work to construct a treatment plan that is customized to your business' needs. With integrated pest management techniques and routine follow-ups, we'll work together to ensure that your business remains pest-free and that you can rest easy. Contact us today to get started!
Schedule Your Free Inspection
Complete the form below to schedule your no obligation inspection with Admiral Pest Control, Inc..
Affiliations & Accreditations